A Covid test with a waggy tail? Yes, please!

5

min read
Reading Time:
4
minutes
Your next Covid-19 test could very well come with four legs and wet nose! Yes, a team of researchers and dog trainers suggest that pooches can use their powerful sense of smell to detect Covid-19 infection in people, including those showing no symptoms of the virus.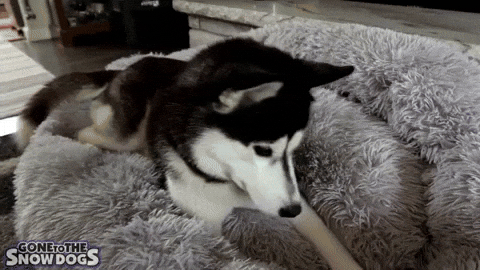 Dogs have more than 300 million scent receptors (humans have around five million in comparison), which brings a high degree of accuracy in detecting the compounds the human body releases in secretions, such as sweat, saliva, say scientists.
For ages, dogs have been trained to detect odours associated with drugs or explosives, and have also been used to identify diseases such as cancer, malaria and diabetes. However, "this is the first time that dogs are able to detect a viral disease in humans," said Dominique Grandjean, a professor at the National Veterinary School of Alfort in France, who is also one of the first researchers to evaluate the potential of Covid-19-sniffing dogs.
Researchers, however, say they need to study this further to answer some important questions, such as whether Covid-19-sniffing dogs can be confused by other viruses or by vaccinations.
The University of Pennsylvania School of Veterinary Medicine Working Dog Center is conducting a study to test whether dogs are able to differentiate between people with Covid-19, and those who have been vaccinated against it.
The World Health Organization (WHO) is also inveted in this study, and is putting together an international task force of researchers to investigate the use of sniffer dogs. It said in a March report that Covid-19-sniffing dogs can screen large numbers of people at low cost and in lesser time than the tests we are using these days. One dog can screen 250 to 300 people a day, according to the WHO!
Professor Grandjean calculated that dog screenings in France could cost as little as one euro, or about $1.20, per person. The best part? No nasal swabs!
Covid-19-sniffing dogs could help keep the virus under control in the coming months — both in countries where infections are high and limited testing, as well as in places where restrictions are easing as vaccinations continue, researchers say.
Countries start investing in pooches
The UAE has invested heavily in training Covid-19-sniffing dogs, and now has 39 dogs that are being used to screen people at malls and public events and in crowded living facilities, said Guillaume Alvergnat, an adviser to UAE government. The UAE could quickly train dog handlers from other countries in its Dubai training facility. In France, Prof. Grandjean said about 1,000 dogs are working for various government institutions and could quickly be trained for Covid-19 detection at places such as airports, concerts and sports venues.
Any dog can theoretically be trained in a few weeks, researchers say, and it could be faster in dogs already trained for medical or explosive detection.
Studies have shown that dogs can be trained to identify Covid-19 infections with roughly 82% to 99% sensitivity and 84% to 98% specificity. A test's sensitivity indicates its ability to correctly detect an infection, while its specificity shows how well it can avoid giving false positives.
Researchers at the University of Veterinary Medicine in Hannover, Germany, trained eight dogs for one week to detect respiratory secretions from infected patients with an average detection rate of 94%, according to a study published recently in the journal BMC Infectious Diseases
In a study of 21 dogs led by Prof. Grandjean, 15 of the animals were able to detect Covid-19 with a sensitivity of 90% or more, with six dogs showing a sensitivity of 71% to 87%. The study was published in April in the Open Access Journal of Veterinary Science and Research.
While sniffer dogs aren't officially sanctioned as a diagnostic method for Covid-19, companies and national governments—including the National Basketball Association, construction firms in Finland, the Beirut airport in Lebanon and the UAE interior ministry—have begun deploying them for screenings.
New Covid variant from dogs?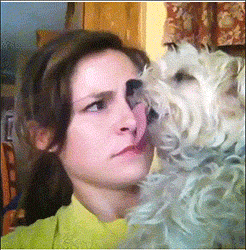 A group of scientists has come across a new type of coronavirus which originated in dogs and can also infect humans. The pathogen has been around since 2018 and is the eighth coronavirus known to have migrated from animals to humans.
However, right now it is not clear whether this coronavirus is as dangerous as SARS-CoV-2, the virus which causes COVID-19 infection. Scientists who discovered this new type of coronavirus have stated that they don't see another pandemic being caused by this virus
So far, eight people in Malaysia have been hospitalised after being infected with this new type of coronavirus, including seven children. All patients successfully recovered from the virus and were discharged after four to six days. This new type of coronavirus has been dubbed CCoV-HuPn-2018 by researchers at Duke University and Ohio State University, in the US.
Scientists believe that CCoV-HuPn-2018 was first transferred to humans via dogs, similar to how it is suspected that SARS-CoV-2 was transferred to humans from bats.
Sources: The Indian Express, Mint, Business Today