A fortnightly cat-chat on the world's most hard-hitting journalism

5

min read
Reading Time:
4
minutes
Owliver has yet another surprise in his bag! So far, he's given you visual and brain food, but now he's got something for your ears too. Here's introducing Owliver's chattiest friends as they get together for the occasional chinwag. It's going to be bizarre, it's going to be absolutely nuts and lastly, it's going to be catty. Billi wants to be cool and Baani is anything but. Listen to the two of them hilariously grapple with the oddities of the world around them.
Stay tuned for some learning and a whole lot of fun.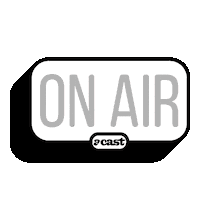 Latest Episode: "Will I oink?" The medical marvel of pig hearts beating inside humans
Billi plots to replace Baani's heart with that of a pigs, but Baani takes objection on the grounds of survival. Listen on as Billi makes a case for why replacing human hearts with pig organs isn't all that outrageous.
Episode #21
Baani sets out to peeforchange on her vegetable garden, but Billi is having none of it. Can human pee really help us grow our food better? Find out what the chatty pair discover on our latest episode.
Episode #20
Billi and Baani debate on whether chimpanzees are capable of communicating like human beings …
Episode #19
Baani and Billi have different ideas of what the Great Barrier Reef looks like. Listen on as the two make sense of the natural wonder's decline and dream about a better future.
Episode #18
Billi and Baani try to terrify each other with their own versions of the vampire story. But once Billi gets going, things start to get far too real, far too quickly…
Episode #17
Billi falls down a rabbit hole of conspiracies as Baani desperately tries to pull Billi out before it's too late. The only problem: Baani keeps pushing Billi deeper into a mythical world.


Episode #16
Baani's staunch commitment to vegetarianism has left Billi in a bit of a life and death pickle. Can Billi continue to share Baani's roof and talk her out of her seemingly unshakable beliefs. Listen on to find out.
Episode #15
This mental health day, Baani and Billi dip their toes into France's new mental health policy as Baani is comes to terms with her own emotional turmoil.
Episode #14
Baani's favourite band, BTS, just visited the United Nations! Baani is ecstatic and inspired beyond compare, but Billi isn't convinced. Can Baani convince Billi to get down with a Kpop-inspired world-peace ride? Listen to find out.
Episode #13
Baani fears that her most beloved pastime is facing an untimely end. But Billi seems to think there's more to story. The only problem: Billi won't talk, not without a can of Tuna anyway. Journey with Baani and Billi as they untangle Chinese and try to understand what drives the nations social controls.
Episode #12
Baani's friend's mother is on her way back home from Afghanistan, but no one knows when or if she'll make it. Join Billi and Baani as they try to piece together fragments of a letter to know whether their friend's mother will ever return.
Episode #11
Billi thinks that this is the end of the road for the friendship of the century but Baani has bigger problems on her hands. She needs to get the neighbourhood dog adopted and her plans just unexpectedly fell through. Learn all about America's new policy that makes dog adoption for Indian puppies a distant dream.
Episode #10
Billi and Baani "travel to Havana, Cuba and discuss their differing opinions on who's to blame for Cuba's current predicament.
Episode #9
Baani has a new dream but Billi might just have just the story to brutally crush it. Listen on to find out whether Baani's spirit can help her see the light at the end of the tunnel for the people of Ethiopia and herself.
Episode #8
Baani gets a taste of the bizarre thing that is North Korea as Billi must see the good in Kpop. Listen on for some shocking revelations and some hope in the most unexpected of places.
Episode #7
The seas around Turkey are coated in "snot", and Billi is convinced that this is the end for us all. Listen on as a defeated Baani invites Pia, Owliver's Post's Oceans expert, to help her pull Billi back from the brink of chaos.
Episode #6
Billi and Baani take on Europe's Last Dictator as they discuss Belarus' political turmoil and its recent state-sponsored hijacking incident.
Episode #5
Baani is on a mission, but she needs Billi to get on board. Can they look to China for some inspiration? Stick around for some delectable debates.
Episode #4
Baani and Billi discuss one of COVID-19s fishiest yet surprisingly effective remedies-Social Media. Listen on to learn about Russia's unfunny moves told with a smattering of Billi's unfunny humour.
Episode #3
After learning that her beloved cat is on vacation, Baani and Billi's catronaut cousin, Silli have a long, fruitful (?) discussion on space, UFOs and aliens. Listen to their wonky banter while you learn a little bit more about the great beyond.
Episode #2
Billi introduces Baani to the marvellous world of the Sardinian maggot filled cheese Casu Marzu, and the two of them arrive at a bit of an impasse. They go on to talk about some classic "phishing" debacles. Hang around for yet another insight into the strange world in which we live.
Episode #1
In the first episode of the show Baani can't handle the Delhi heat but Billi's got some ideas on how to tackle it. Stick around to hear their thoughts on the Grammy's, the Myanmar crisis, a great crime- prevention technique.