A fortnightly cat-chat on the world's most hard-hitting journalism

2

min read
Reading Time:
2
minutes
Owliver has yet another surprise in his bag! So far, he's given you visual and brain food, but now he's got something for your ears too. Here's introducing Owliver's chattiest friends as they get together for the occasional chinwag. It's going to be bizarre, it's going to be absolutely nuts and lastly, it's going to be catty. Billi wants to be cool and Baani is anything but. Listen to the two of them hilariously grapple with the oddities of the world around them.
Stay tuned for some learning and a whole lot of fun.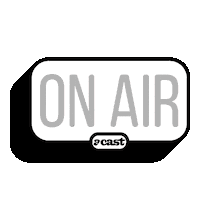 Latest Episode:
The "hijacking" in Belarus
Billi and Baani take on Europe's Last Dictator as they discuss Belarus' political turmoil and its recent state-sponsored hijacking incident.
Episode #5
Baani is on a mission, but she needs Billi to get on board. Can they look to China for some inspiration?  Stick around for some delectable debates.
Episode #4
Baani and Billi discuss one of COVID-19s fishiest yet surprisingly effective remedies-Social Media. Listen on to learn about Russia's unfunny moves told with a smattering of Billi's unfunny humour.
Episode #3
After learning that her beloved cat is on vacation, Baani and Billi's catronaut cousin, Silli have a long, fruitful (?) discussion on space, UFOs and aliens. Listen to their wonky banter while you learn a little bit more about the great beyond.
Episode #2
Billi introduces Baani to the marvellous world of the Sardinian maggot filled cheese Casu Marzu, and the two of them arrive at a bit of an impasse. They go on to talk about some classic "phishing" debacles. Hang around for yet another insight into the strange world in which we live.
Episode #1
In the first episode of the show Baani can't handle the Delhi heat but Billi's got some ideas on how to tackle it. Stick around to hear their thoughts on the Grammy's, the Myanmar crisis, a great crime- prevention technique.