A fugitive flamingo, a new mascot, an incorrect name for an iconic place, and more!

7

min read
Reading Time:
5
minutes
Missed Out is a lowdown on all the wacky, wonderful and sometimes, plain weird, happenings in the world around us. Little videos, facts and tidbits that make for an ideal, fun and educational break.
This week on Missed Out, we look into the fascinating life of a fugitive flamingo named Pink Floyd, who has been on the run for more than a decade. We understand the significance of the new FIFA mascot, and much more. Scroll down!
The playful FIFA 2022 mascot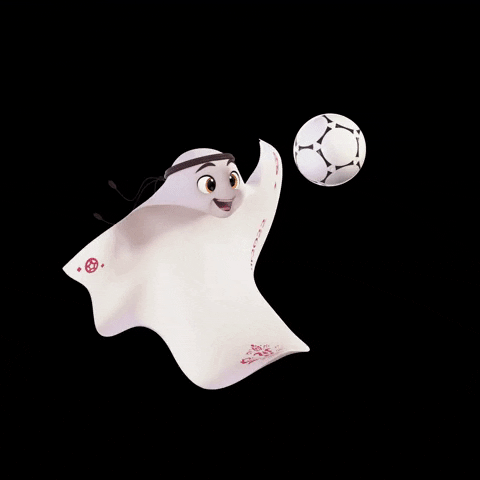 La'eeb, the official mascot of the FIFA World Cup 2022 in Qatar is playful, adventurous and curious. Sporting the flowing Qatari national dress, the mascot seems to be trying to stop a football in the air in the illustration released by FIFA and the tournament organising body — the Supreme Committee for Delivery and Legacy.
La'eeb is an Arabic word meaning super-skilled player. La'eeb encourages everyone to believe in themselves as 'Now is All', the Supreme Committee said in a press statement. He will bring the joy of football to everyone, added the statement.
The curious La'eeb was unveiled during the FIFA World Cup Qatar 2022 draw, which took place in Doha.
Khalid Ali Al Mawlawi, Deputy Director-General, Marketing, Communications and Tournament Experience, Supreme Committee for Delivery and Legacy, said, "We are delighted to unveil La'eeb as the Official Mascot for the first FIFA World Cup in the Middle East and the Arab world. He comes from the mascot-verse — a place that is indescribable. We encourage everyone to imagine what it looks like. We are sure fans everywhere will love this fun and playful character. La'eeb will play a vital role as we engage fans young and old in Qatar's FIFA World Cup experience," added Al Mawlawi.
La'eeb will be everywhere — welcoming the world, inspiring young fans and cheering the action during the tournament, which will take place from November 21 to December 18. In addition, fans will soon be able to download GIFs and stickers of La'eeb via a host of social media channels. La'eeb screensavers and filters will also be available for people to download.
Pink Floyd, a fugitive flamingo on the run for 17 years
An African flamingo, who also goes by No. 492 and now nicknamed Pink Floyd, has been seen living the life of a fugitive 700 miles to the south in Texas along the coast. The Coastal Fisheries division of Texas Parks and Wildlife confirmed that the African flamingo (identified by its leg band) was captured on a video shot on March 10 by an environmental activist near Port Lavaca, Texas, at Rhodes Point in Cox Bay.
It's been 17 years since Pink Floyd escaped from the Sedgwick County Zoo in Kansas, US.
The wildlife agency officials identified the bird's leg band in the three-second video captured by David Foreman, a fishing guide. In the clip Pink Floyd is seen surrounded by a flock of seabirds, unbothered by the crashing waves.
"Looks like Pink Floyd has returned from the 'dark side of moon'," the Texas Parks and Wildlife's coastal fisheries team wrote in a Facebook post. This reference is to the iconic rock band Pink Floyd, after which the flamingo is named, and the band's famous album Dark Side of the Moon.
Earlier, the flamingo had been spotted on numerous occasions interacting with other wild flamingos, as per the wildlife authority, reported the NY Post.
Owliver's Obscure Observations
The collective noun to describe a gathering of flamingos is 'flamboyance', an appropriate term for these colourfully-feathered creatures. They flock together by the thousands on salt flats, lagoons, lakes, and swamps around the world, where they can feed on shrimp, algae and insects.
The bird had fled the Sedgwick county zoo in 2005 after keepers failed to clip its wings. When the bird and other flamingos arrived at the zoo from Tanzania a few years earlier, the zoo staff chose not to clip its wings as it would be unethical since they were already adults. Instead, they just clipped a few feathers.  Soon after in 2005, No. 492 and No. 397 flew the coop, New York Times reported.
Zoo officials believe that No. 492 travelled to the Gulf Coast, while its companion headed north. No. 392 has not been seen since August 2005. Pink Floyd, however, has been seen on multiple occasions in Wisconsin, Louisiana and Texas.
Zoo officials never made plans to recapture No. 492 despite the sightings, as there was no easy way to do it without disturbing other wildlife. Officials estimate the bird is 27-years-old and four to five feet tall.
Flamingos in the wild have a life expectancy of up to 30 years.
Researchers in Hong Kong create 'soft robot' made of magnetic slime
Researchers at The Chinese University of Hong Kong have created a soft robot made of slime containing magnetic particles, which can be manipulated using external magnets.
The magnetic particles are toxic, but have theoretically been made safe to enter the human body after being covered in a layer of silicone compound — although further safety testing will be needed in the future.
The team in Hong Kong hope the slime will one day be used to collect objects which have been accidentally swallowed.
Watch the video of this slime robot below!
Study Says It's Huayana, Not Machu Picchu!
Machu Picchu, one of the more famous archaeological sites in the world, has been called the wrong name for 100 years, a new study had claimed. The symbol of the Inca Empire sits in the Andean jungle in Peru, South America. It is believed to have been built in the 15th century.
A recently-published study has claimed that the Incans called the city Huayna Picchu. A report on the story has been written by Donato Amado Gonzales and Brian S Bauer, and published in Ñawpa Pacha: Journal of the Institute of Andean Studies. While Gonzales is a historian in Peru's Ministry of Culture, Bauer is associated with the Department of Anthropology, University of Illinois at Chicago.
CNN spoke to Emily Dean, professor of anthropology at Southern Utah University in Cedar City, who explained that Huayna translates to "new or young," while Picchu means "mountain peak" in the Indigenous Quechua language. "Machu means old, so we've been calling it old mountain peak," she added.
According to the report, re-published after correcting several errors in the August issue, said that the city was originally built in 1420 but abandoned after the Spaniards conquered the Incans. It was hidden in the Andes mountains until American explorer Hiram Bingham rediscovered it in 1911.
---
That's it for this week! Catch more 'Missed Out', and tell us what kind of content you'd like to see more of! Write to us at hello@owliverpost.com, or comment on this article.