Say Hello to the facemask emoji!

3

min read
Reading Time:
3
minutes
If you have lived through the late 2010s, chances are that you have used emojis. Yes, those tiny pictures that perfectly convey what you're feeling. Well, there is a new change in emojiland, and it's to do with one of the most popular emojis of the season. Say hello! to the face mask emoji. Popularised by our unwanted friend, the coronavirus.
Apple, an international electronics company, has its own set of emojis that are used by millions of people across the globe. Thus, making a small change to a popular emoji could make more of a difference than you would imagine. While emojis are usually used to translate thoughts, actions and emotions into symbolic images rather than support a cause. Sometimes companies make an exception.
For instance, a few years ago, Apple changed its firearm emoji to a water gun. This was done to avoid encouraging violence after some tragic and deadly shootings had taken place in the US.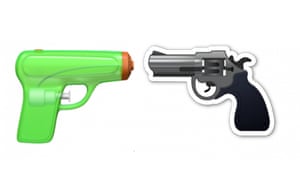 What's the face mask hullabaloo?
Until now, the face mask was worn by an emoji that didn't look too happy. While it didn't look sick, it looked bored or perhaps tired. It definitely didn't signify anything particularly positive. But we all know that under 2020s conditions, wearing a face mask is a healthy sign. It means you are not only trying to protect your own health but also the health of others. Scientists have found that mask-wearing can reduce the spread of infection by at least 95%!
All said and done, wearing a face mask is a positive action, wouldn't you say. Well, the executives at Apple definitely thought so. The new mask emoji has blushing cheeks and squinted smiling eyes. When you see the emoji, you instantly imagine a big smile beneath its face mask.
But for now, you don't have to imagine, just take a look at this moving picture.
Owliver's Obscure Observation:
Did you know you can submit your own emoji that, if accepted, could be used by millions of people. For more on how to do this, click here.
Don't forget to and with
Use emojis to share your thoughts with Owliver in the comments below.
Images: Freepik, The Guardian, GIPHY, Macintosh.fm, The Verge
With Excerpts From: Emojipedia, The Guardian, The Lancet Journal and The Verge