The UK now plans to ban online racists from football matches

6

min read
Reading Time:
4
minutes
The Euro 2021 finals saw Italy take home the cup after a tough fight against England. England, which had reached the finale after a long gap of 25 years, was hoping for a win, and needless to say, there were a lot of broken hearts. However, things took an ugly turn when some comments on social media targeting only the Black players from Team England surfaced.
Footballers Marcus Rashford, Jadon Sancho and Bukayo Saka missed penalty kicks during the tense shootout. Thereafter, leaked social media chats of youngsters from the city of Portsmouth, England, revealed angry, racist comments over the missed shots. Some death threats were also included in these exchanges.
Racism is the belief that race is a fundamental determinant of human traits and capacities, and that racial differences produce a superiority of a particular race over the other.
In Withington, where Rashford was born, a mural of the footballer was defaced with racist graffiti. Since then, it has been cleaned up and messages of support now surround it.
Rashford put up a touching post on Twitter to express his feelings after the match. Here's what he wrote…
An investigation begins
Portsmouth and the Football Association there are investigating allegations that members of the club's under-18 squad were the ones to direct these comments at the players.
Police said "a torrent of racist comments aimed at some of the team's black players" appeared on social media platforms after England lost to Italy in the final.
Owliver's Obscure Observations
According to the UK Football Policing Unit, as of 13 July, 897 football-related incidents and 264 arrests had been recorded across the country in the 24-hour period surrounding the Euro final.
Chief Constable Mark Roberts, National Police Chiefs' Council football policing lead, said the racial abuse "has quite rightly shocked and appalled people across the country".
He said they would continue to try to find those responsible, and officers were working closely with social media platforms, including Facebook, Instagram and Twitter.
The Prime Minister steps in
UK Prime Minister Boris Johnson also responded to the matter by saying that people responsible for racist abuse will be banned from attending matches. Those causing nuisance have already been banned, and now, the PM has decided to include racists to the list too.
Owliver's Obscure Observations
The banning orders, created in 1989 to stop known hooligans causing trouble at and around domestic and overseas matches, are managed by the Football Banning Orders Authority. This body strives to reduce violence, antisocial behaviour and disorder at football events involving UK football teams.
A political twist
Amid this incident, UK Home Secretary Priti Patel was criticised for her changing stance on the issue of misconduct at sporting events. While earlier she had stood up for football fans who were booing at matches, Patel was quick to show her disgust over this recent incident.
This made people upset, and they accused Patel of encouraging such behaviour, and then going against her own words when an actual incident occurs. England football player Tyrone Mings wrote on Twitter: "You don't get to stoke the fire at the beginning of the tournament & then pretend to be disgusted when the very thing we're campaigning against, happens."
Support pours in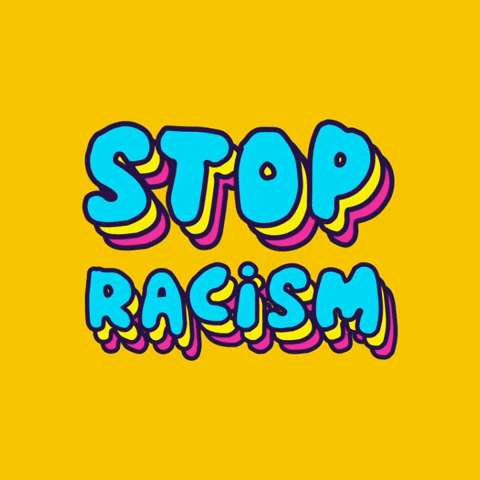 Three women – Shaista Aziz, Amna Abdullatif and Huda Jawad – were key in gathering support for the players who were subjected to racism. Their motive was to stop people, both online and offline, from watching football in a stadium. They launched a petition on the campaign platform Change.org titled 'Ban racists for life from all football matches in England.'
As of July 14, more than 1 million people had signed their names.
You can check out the campaign here — https://www.change.org/p/football-association-and-oliver-dowden-sec-of-state-dcms-pm-boris-johnson-ban-racists-for-life-from-all-football-matches-in-england.
One of the most heart-warming forms of support that came in was a handwritten letter from a nine-year-old. The sweet letter was posted on social media by Samantha Rosier, the mother of Dexter Rosier who wrote the letter. The note went viral on social media.
Think with Owliver
What do you think about the Football Banning Orders? Do you think matches should be monitored or should people be allowed to say and do as they please in the spirit of the game? Let us know in the comments below!
Sources: The Guardian, CNN, BCC, Network 18