Prime Minister Modi causes stir by shuffling his cabinet

5

min read
Reading Time:
4
minutes
Just like other fields, politicians, who are in charge of running the country, lose or resign from their jobs too for others to replace them. This is what happened earlier in July, when Prime Minister (PM) Narendra Modi shifted around some roles in his cabinet. The cabinet we're talking about here is a group of high-ranking officials who head government departments and also serve as advisors to a head of a nation or state.
PM Modi let go of as many as 12 ministers, including Health Minister Harsh Vardhan and IT and Law Minister Ravi Shankar Prasad. He brought in 15 new members into his cabinet, and 28 Ministers of State. These new members were sworn-in at a ceremony held at Rashtrapati Bhavan in New Delhi.
More women leaders!
PM Modi has nearly doubled the number of women ministers from his previous term. The number of women ministers has gone up from six to 11 – the highest since 2004!
Since his second term as PM started, this is the first reshuffle Modi has carried out. It is also the biggest expansion the PM has carried out. Some of the new faces who have key responsibilities include Ashwini Vaishnaw for IT and Communication, Health to Mansukh Mandaviya, Civil Aviation to Jyotiraditya Scindia, Education and Skill Development to Dharmendra Pradhan, Environment, Labour and Employment to Bhupendra Yadav, Information and Broadcasting to Anurag Thakur and Law to Kiren Rijiju. Now, the total strength of PM Modi's cabinet is 78 (including the PM), just a little short of the limit of 81.
Watch this video below to learn who is in and who is out.
'Healthy new start?
Why was the Health Minister removed in the middle of a pandemic? Well, the word going around is that Harsh Vardhan was removed for how he handled the Covid crisis.
While it is quite ordinary to reshuffle the people in a cabinet, the handling of the Covid-19 pandemic, especially the second wave, has been a sore spot for PM Modi and his government. Health Minister Harsh Vardhan was the face of India's fight against Covid, and was asked to step down from his role along with his deputy minster. The buzz is that he was asked to vacate the position because of how he handled the second wave, which caused several deaths earlier this year.
The surge in Covid cases from April to June was accompanied by a collapse in India's health system – no beds, vaccines or oxygen were available to the public. Harsh Vardhan received both national and international criticism for failing to do his job.
Just a few hours after he was asked to step down, the new minister Mansukh Laxman Mandaviya was brought on board.
Owliver's Obscure Observations
Of the 77 ministers, Uttar Pradesh has the highest representation with 14 members. It is followed by Maharashtra (9), Gujarat (7), Bihar (6), Karnataka (6), Madhya Pradesh (6), Rajasthan (4), West Bengal (4) and Jharkhand (3). Two members each are from Haryana and Odisha.
The social media feud
Ravi Shankar Prasad, who headed the ministries of electronics and information technology as well as law, also resigned. He was replaced with Ashwini Vaishnaw.
Prasad's exit comes amid a series of feuds with social media platforms, primarily Twitter, following a change in strict new regulations released in February. To understand this matter better, read our story.
Eyes on the next election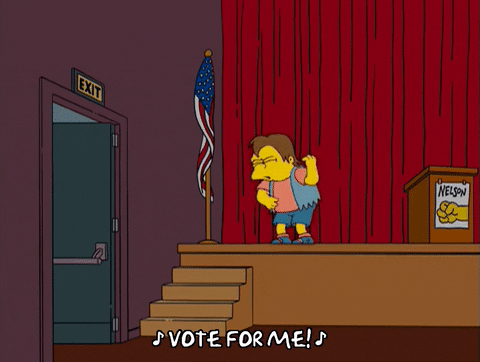 PM Modi has a big hurdle coming up in 2024 – the next Lok Sabha elections. These elections, also called the General elections, will be held in or before May 2024 to elect the members of the Lok Sabha. This election will decide whether the BJP-led central government will continue to rule the country for a third term (each term is five years).
Experts say this reshuffle has been planned also in accordance with the upcoming elections. Modi did retain his core team of ministers – Home Minister Amit Shah, Finance Minister Nirmala Sitaraman, Foreign Affairs Minister S Jaishankar and Defence Minister Rajnath Singh – but changed many others. He has brought in a younger crowd as well as more women to bring about a change. With some big state elections coming up next year, including the all-important Uttar Pradesh, Modi is getting ready to win with his new set of ministers.
---
Before you go, try your hand at this Indian politics puzzle, and test just how much you know about the functioning of our nation.
Sources: India Today, CNN, Firstpost, Indian Express