An Asian superhero who rids the world of injustice

6

min read
Reading Time:
4
minutes
Aishwarya Sivaraman
Movie: Shang Chi and the Legend of The Ten Rings
Rating: 3.5/5
One of the most exciting events of the past decade has been the rise of Marvel and its complex and wildly entertaining universe of characters. We've all heard of Iron Man, Captain America and the Hulk. And, we've seen the characters evolve through some imaginative storytelling.
However, for those of us who aren't…umm…errr…white (to put it plainly), we don't often feel connected to them. That's because international superhero franchises rarely showcase a brown or coloured superhero. We also don't have superhero stories that live as large outside of American culture.
And then we were heard…
It looked like superheroes were destined to be caucasian gods of steel and metel. But a few years ago, Marvel finally stopped tuning out critics who have called it out on its lack of diversity. Guess who was born (I mean, as a movie. He did exist as a comic already…) then?
You've got it right! King T'Challa a.k.a the Black Panther (BP).
People around the world fell in love with this superhero because for the first time in history, we had someone who wasn't tall, fair and handsome save the world. It was bold, refreshing…and..and need I even mention this how gorgeous the costumes were in this movie?
With the success of BP, Marvel realized (finally) they had been failing at a simple task: being inclusive. So they quickly hatched a plan. They brought together writers, directors and actors to bring to life other superheroes on the fringes of the Marvel universe, that looked more like the rest of the world.
Shang Chi
And so enters Shang-Chi
This comic book character goes way back to the early 1900s, springing out of the injustices done to Asian labourers who moved to America from China, Japan, the Philippines and Vietnam to build the railroad system of the West. Despite their hard labour, they were often treated unfairly, given extremely low wages, poor housing and barely any access to sanitation.
So Shang-Chi was born not just to avenge the East, but also… honestly, as an apology to the Asian community. It's nice to note, however, that they are using this opportunity to bring people closer to one of the oldest cultures in the world. Now, South-East Asians around the world will finally have someone that looks like them kicking monstrous villains on screen.
The best part about this movie is not just the superhero himself, but also the amazing cast of supporting actors. Together, they make the entire experience enthralling. Awkwafina as Katy delivers some great laugh-out-loud moments, and Meng'er Zhang as Xialin works some serious Kung Fu moves. Even better, Shang-Chi isn't just a hero in his own might but also a dragon rider! How cool is that?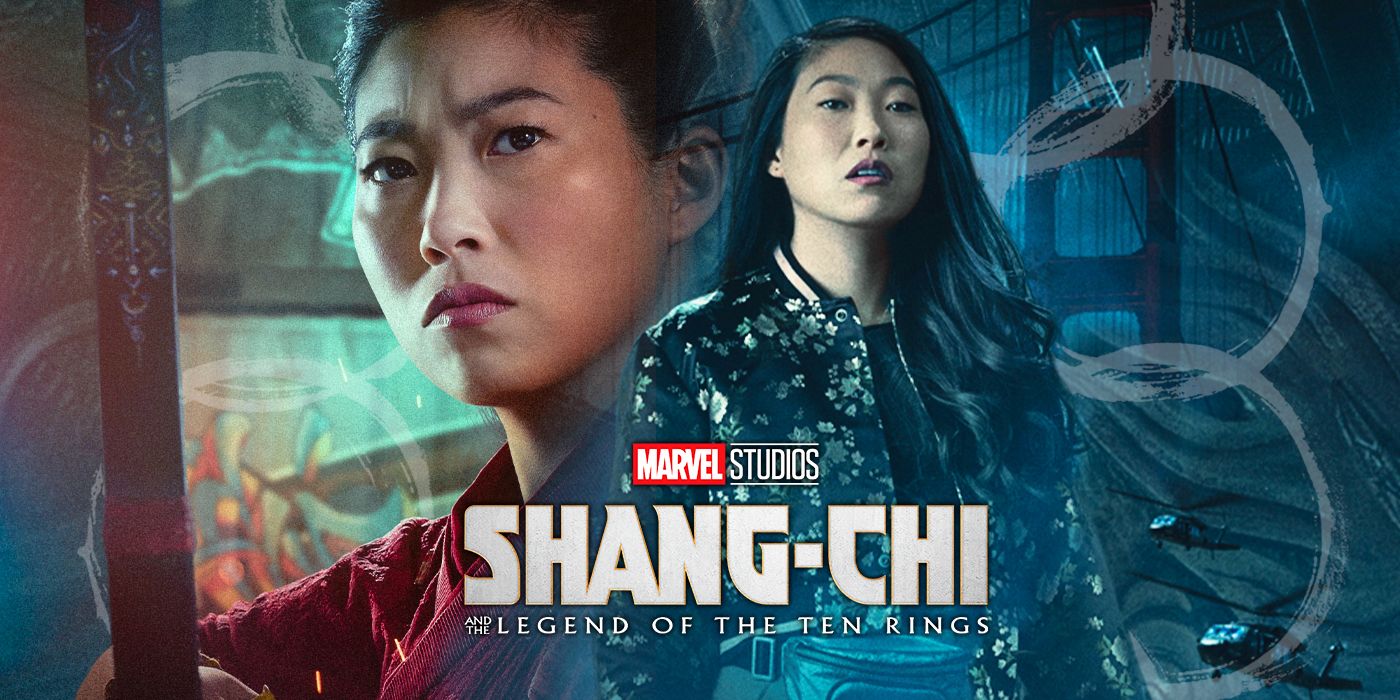 A new brand of Superhero
At the heart of it all, what stands out about this movie are the relationships between the characters. It's a realistically unrealistic (come on, who are we kidding, it's a superhero movie) movie that delves into our own need to create meaningful friendships, and a desire to uplift our communities. Ultimately, isn't that what superheroes do?
Rating: U/A
Running time: 2 hrs 12 minutes
Directed by: Destin Daniel Cretton
Genre: Action/ Superhero
You can watch this film in theatres across the country.
Owliver's score: 3.5/5
Watch the trailer for the film below:
---
(The Sci-Borg is a bi-monthly column on science fiction and fantasy)
Author's Note: Aishwarya has lived in books since she was an eight-year-old pretending to be Nancy Drew. She suffered a great disappointment when told that Hogwarts didn't send her any letters at age 11, the backs of wardrobes lead to nowhere (no matter how long she sat inside one) and that it is impossible to speak to animals (although she thinks her dogs come closer to human speech with every passing day).