An imagination vacation

1

min read
Reading Time:
< 1
minute
Welcome!
Owliver and his monsters have returned for their weekly odyssey! These days, we're all so caught up in our screens that we might as well make the most of this time and go on this weekly quest with the gang. Our Saturdays are dedicated to puzzles, fun activities, our weekly comics and more!
Wait a minute…before you hop onto the puzzling bandwagon that is Owliver's Odyssey, check out our relaxation tip of the week. Use it whenever you feel stressed and just need to decompress.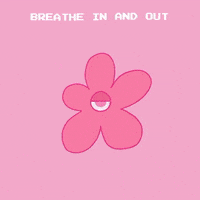 If you ever feel panicky or anxious as you work, or simply hang out, stop what you're doing and take a breath. Count to three as you breathe in keep it in for one count and breathe out as you count to four. Repeat this as many times as you need. Scientifically you're bound to feel relaxed sooner than later.
.
The pièce de résistance of our designated 'Funday' is Owliver's Odyssey! Go ahead and try this out.
Illustration: Rehna Kareem
If you enjoyed this journey, and can't wait a week for another, hope on to last week's Odyssey here.