An imagination vacation

2

min read
Reading Time:
2
minutes
Welcome!
Owliver and his monsters have returned for their weekly odyssey! It's the middle of the week and you're probably tired of all that schoolwork. Owliver is here to take a break with you! Join him on a short journey filled with fun activities, our weekly comics, puzzles and more!
Wait a minute…before you hop onto the puzzling bandwagon that is Owliver's Odyssey, check out our relaxation tip of the week. Use it whenever you feel stressed and just need to decompress.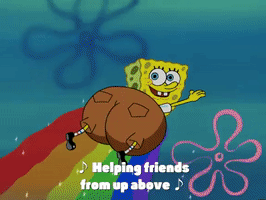 The news and the world outside can be scary at this time. While it is important to stay informed, the news can bring you down and make depressed and anxious. Remember to limit the number of times you check for updates and try to spend time caring for yourself. If you ever feel like you are starting to panic, put away your phone, and call a good friend. Chat with them about anything but the news and the tragedies that are bringing you down. Reminisce about good times you've had and play some games together. Soon enough you'll be ready to take on the world yet again!
.
The pièce de résistance of our designated 'Funday' is Owliver's Odyssey! Go ahead and try this out.
Illustration: Rehna Kareem
If you enjoyed this journey, and can't wait a week for another, hope on to last week's Odyssey here.