An introduction to the world's most important document

4

min read
Reading Time:
3
minutes
Hello! and welcome back to Right-angle, Owliver's segment where you get to learn all about what is rightfully yours: Your rights. Today, we're about to dig into the most important document to have ever been written. Well, into the introduction to this very important document anyway. That's right. It's time for us to take a journey through the introduction to the Universal Declaration of Human Rights (UDHR).
.
The UDHR, as we've already discussed, is a document that guides nations when they make laws to protect their citizens. Moreover, countries use the principles of this document when they create agreements with other countries.
The Universal Declaration of Human Rights has been translated into over 500 languages!
.
Let's go through this crucial introduction with a special friend:
.
Take a look at this small passage from Eleanor Roosevelt's famous speech from the year, 1958, 'Where Do Human Rights Begin?'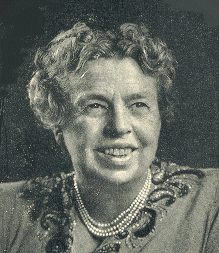 'Where, after all, do universal human rights begin? In small places, close to home – so close and so small that they cannot be seen on any maps of the world. Yet they are the world of the individual person; the neighbourhood he lives in; the school or college he attends; the factory, farm, or office where he works. Such are the places where every man, woman, and child seeks equal justice, equal opportunity, equal dignity without discrimination. Unless these rights have meaning there, they have little meaning anywhere. Without concerted citizen action to uphold them close to home, we shall look in vain for progress in the larger world.'

Eleanor Roosevelt
How does this passage make you feel? Do you think everyone around you is treated with dignity? We haven't yet read about our fundamental human rights but instinctively do you believe that you, or someone you know is being treated unfairly. If yes, have you addressed it with the people close to you? Remember, voicing your opinion is never wrong, and it is always the first step towards justice.
.
That was a lot! And the Preamble is still not over. Come back next week for more awesome commentary on the second half of the introduction to the world's most important document. Until then, protect your rights and make sure you protect everyone else's too.
With Excerpts From: Columbia.edu, UN.org, Amnesty.org, and Amnesty UK.