Around the world in 365 days: Covid-19 reaches Antartica

2

min read
Reading Time:
2
minutes
It's 2021, and unfortunately, Covid-19 is still very much around. By now, millions of lives have been affected by the pandemic across the globe. Even the continent that was safe from the disease up until recently – Antartica – has now caught the virus.

A total of 36 new infections were reported in December at the Chilean research base, with 26 members of the Chilean army and 10 maintenance workers contracting the virus. In a statement, the Chilean army said, "Thanks to the timely preventive action … it was possible to relieve said personnel, who, after being subjected to a medical control and the administration of a PCR test … turned out to be positive for Covid-19." Also, three crew members on a ship providing support to the research base have tested positive since returning from their mission to Antarctica.
The 36 people who tested positive have been evacuated and are said to be in isolation.
No residents, yet dangerous
Trying to keep the virus at bay in Antarctica has come at a cost. All major research projects have now been halted. While the continent has no permanent residents, around 1,000 researchers and other visitors were on the island over the winter, according to the Associated Press.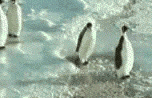 Experts had warned that the virus reaching the continent could be disastrous, as it reports the strongest winds and coldest temperatures in the world. Limited medical care and being cut off from the makes it all the more dangerous for people to survive there with the disease.
Can you solve this easy Covid-19 quiz? Let us know if you get it right in the comments!