As Delta spreads, some countries go back into lockdown

5

min read
Reading Time:
4
minutes
The quick spread of a more virulent version of coronavirus, B.1.617.2, also known as the Delta variant, has forced several countries go back into some form of lockdown. Fresh restrictions are being imposed to curb a possible new wave of the pandemic.
The World Health Organization revealed that the variant, first identified here in India in October 2020, has been reported in at least 130 countries, and is expected to keep spreading.
The Delta variant has been termed the "most transmissible of the variants identified so far."
The Delta variant – What to know
 The Delta variant causes more infections and spreads faster than early forms of SARS-CoV-2, the virus that causes COVID-19.
Delta variant is highly contagious – Two times more contagious than earlier variants
The symptoms are the same.
It is affecting unvaccinated people more.
Covid-19 vaccines are effective against Delta.
There is still a lot to learn about this variant.
Rules galore, again
Currently, these are the countries that have announced fresh restrictions:
Taiwan: The government will tighten border controls to keep out the Delta variant, requiring arrivals from five countries to be placed in centralised quarantine facilities.
Australia: Nearly half of Australia's 25 million people are living under lockdowns imposed to curb an outbreak fuelled by the Delta variant.
Bangladesh: India's neighbouring country announced a tougher lockdown due to a "dangerous and alarming" surge in Delta variant cases.
Portugal: The European nation has announced new restrictions in the Lisbon area and two other regions amid a spike in Covid-19 cases.
Indonesia: Deaths of doctors from Covid-19 in Indonesia rose sharply in the first half of July, as the Delta variant gave rise to a number of fresh cases. The highly transmissible version of the coronavirus is fuelling a wave of cases in the region. Countries like Thailand, Vietnam and Malaysia are suffering from a spike in cases and a lack of supplies to care for its population.
Russia: Moscow authorities have ordered eateries to serve people only if they can present a QR-code showing they have been vaccinated, had an infection indicating immunity or recently tested negative. Russia is facing a surge in coronavirus cases that authorities blame on the Delta variant and slow progress in vaccination.
Spain: Parts of Spain are shutting down once again to curb an unchecked wave of the Delta variant.
Sri Lanka: Around 30% of the new cases detected in the capital Colombo are linked to the Delta variant.
Variants of the coronavirus
The World Health Organization lists four SARS-CoV-2 strains as 'variants of concern':
| | | |
| --- | --- | --- |
| Variant | Earliest samples | No. of countries |
| Alpha | United Kingdom, Sep 2020 | 182 |
| Beta | South Africa, May 2020 | 132 |
| Gamma | Brazil, Nov 2020 | 81 |
| Delta | India, Oct 2020 | 135 |
*Source: WHO Covid-19 Weekly Epidemiological Update (August 3)
More COVID-19 variants likely
The Delta variant is currently the most prominent strain of COVID-19, but the Lambda variant out of South America is also emerging and causing concern. Health experts around the world urge that if people want to get back to normal and go about their lives like they did before the pandemic, a significant portion of the population needs to be vaccinated. As long as large groups of people across the world remain unvaccinated, new strains of the virus will continue to develop and spread.
What is the Delta Plus variant?
The Delta Plus variant is closely linked to the Delta variant. So far, Delta Plus has been found in relatively low numbers. This variant too was first found in India, with Kerala, Maharashtra and Madhya Pradesh reporting the most number of cases. The variant has also been reported in some countries such as the US, UK, Japan, Nepal, Russia and China.
How to keep safe against the Delta variant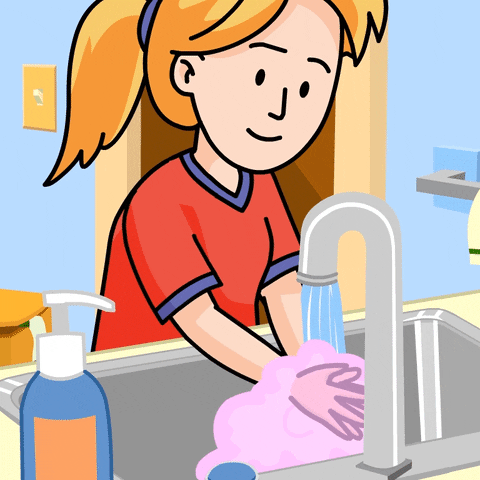 The first and foremost thing to do is to be updated and go to the right sources to find your information. Here are some key ways to protect yourself and your loved ones: 
Avoid crowded spaces and maintain social distance.
Keep all indoor spaces well ventilated. 
Wear a mask when in public places.
Wash your hands regularly with soap and water.
When it's your turn, get vaccinated.
In the words of leading American physician-scientist and immunologist Dr Anthony Fauci….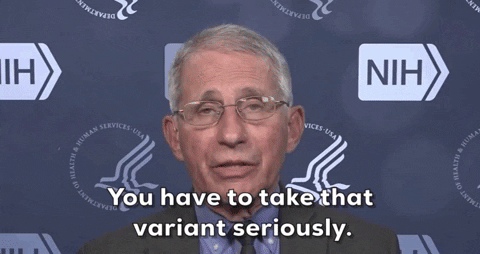 ---
Sources: Hindustan Times, New York Times, LA Times, News18, UNICEF