Some states have now declared journalists as frontline workers

4

min read
Reading Time:
3
minutes
We at Owliver's Post are a group of writers, educators, artists and journalists. Amid the second wave of Covid-19, we've been hearing and reading stories of journalists like us, who are keeping us updated from the ground. Unfortunately, tbey are also contracting the virus at a rapid rate. This got us thinking – should journalists be considered frontline, essential workers? Should they be getting the vaccine on priority? Let's explore…
Back in April, the Editors Guild of India asked the central government to declare journalists as frontline workers, which gives them priority in getting the Covid-19 vaccine. The Guild was founded in 1978 to protect the freedom of press, as well as the rights of journalists.
Freedom of the press, or freedom of the media, is an interesting concept. It is the principle that communication and expression through various forms of media, including print and electronic media, should be considered a right to be exercised freely.
Now, given the number of journalists who are affected by the virus, certain states such as Odisha, Uttarakhand, Bihar, Madhya Pradesh, Tamil Nadu, Karnataka and West Bengal, decided that journalists should be given the vaccine on priority basis.
The Editors Guild of India urges the Union Government to declare journalists as frontline workers and be allowed priority vaccination against coronavirus, along with other frontline workers. News organisations have been relentlessly covering the pandemic, elections, and other current affairs in an effort to ensure that the flow of news and information to readers continues unabated.

An excerpt from the Guild's letter to the central government
Reporting from the ground
A Geneva-based media rights group called the Press Emblem Campaign conducted a study, and found that India is among the top three countries in the world when it comes to deaths of journalists during the pandemic. As many as three journalists have been dying of Covid-19-related complications every day!
Now here's the scary part – as of April 26, as many 107 journalists had died in India, which has now gone up to over 114. As on May 2, as many as 131 journalists lost their lives to Covid-19, putting us just behind Brazil, with 181 deaths, and Peru, with 140 deaths.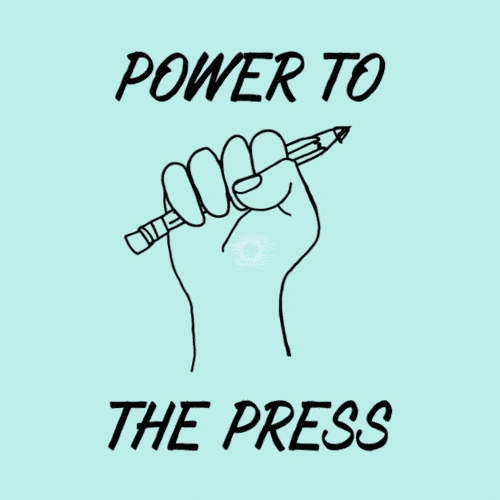 Other affected countries include Mexico (106), Italy (52), Bangladesh (51), Colombia (49), USA (47), Ecuador (46), United Kingdom (28), Dominican Republic (27), Pakistan (25), Turkey (24), Iran and Russia (21 each), Argentina and Venezuela (17 each), Panama (16), Spain (15) and Ukraine (14).
Media channels and organisations have been working non-stop since the onset of the pandemic in India so that the citizens receive the right data, and create a bridge between the public and the government. This unfortunately, has made them come in direct contact with the virus.
Here are some worrying numbers:
Total number of verified Covid-19 positive journalist deaths from April 1, 2020 to April 28, 2021: 101
Total number of verified Covid-19 positive journalist deaths, state-wise, from April 1, 2020 to April 28, 2021: 80
Do you think journalists should be named frontline Covid workers? What do you think makes them eligible for this title?
Think, ponder, and let us know in the comments!
Sources: The Wire, Firstpost, Twitter