Copenhagen is the world's safest city — who decides and how?

6

min read
Reading Time:
4
minutes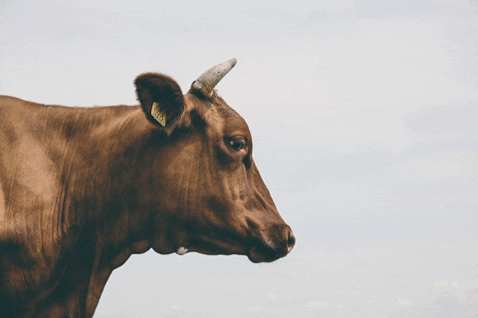 What makes a city safe to live in? Can it be the quality of the city's infrastructure, such as roads and buildings? Or how well it fares in terms of health and healthcare? Or could it be how safe one feels while walking on the city's streets in the middle of the night? Yes, yes and yes. All these factors, and more, define just how safe a city is.
The Economist Intelligence Unit (EIU) prepares a global ranking called the Safe City Index, which uses certain parameters to understand the urban safety of a city. The EIU has been preparing this list for the last five years, with the 2021 report being released just recently.
Owliver's Obscure Observations
The Economist Intelligence Unit is the research and analysis division of Economist Group, which also brings out the publication The Economist. The EIU provides forecasts and advisory services through research and analysis, such as monthly country reports, five-year country economic forecasts, etc. It is located in London.
How is safety measured?
The EIU ranks 60 cities across the world based on a massive list of 76 indicators, which fall under the five broad topics of digital safety, health, infrastructure, personal and environmental security.
Cities are scored on a scale of 0 to 100, where score denotes the safety in the following manner:
0-25 – Low Safety
25.1-50 – Medium Safety
50.1-75 – High Safety
75.1-100 – Very High Safety
This year's results
Copenhagen, the capital of Denmark, has secured the top spot in the safest city in the world study conducted. Tokyo and Singapore, which were earlier in the first and second spots respectively, have been knocked off and replaced by Copenhagen and Toronto. Singapore has moved from second to third position.
Here's are the top 10 safest cities:
Copenhagen
Toronto
Singapore
Sydney
Tokyo
Amsterdam
Wellington
Hong Kong
Melbourne
Stockholm
Covid changed it all….
The 2021 report had to, obviously, take into account Covid-19, and how the pandemic changed a lot in deciding what makes a city safe or unsafe. Alongside health security, the pandemic has had an impact across all security metrics, the report's authors noted.
Covid-19 shone the light on healthcare systems around the world. However, even though health seems like the obvious focus of this year's reports, its authors say that Covid's impact on all parts of urban life should not be missed.
Let's take digital security for example. With work, school, businesses and more moving online after the pandemic pushed us all indoors, one's digital safety becomes an important metric in the report.
Infrastructure changed too with changes in travel patterns and changes in how people consumed utilities. For example, sanitisation of public spaces became essential amid the pandemic.
An example of how personal safety got affected by Covid can be the changes in crime patterns when lockdowns hit the world. Lastly, environment security, which was added as a metric this year, is important as Covid-19 stands as a warning for any unexpected crises. Environment security is also important as government's put the focus on sustainability and climate change adaptation post the pandemic.
Owliver's Obscure Observations
The index was launched in 2015 with 44 indicators and 50 cities. The index is updated every two years, with more cities as well as indicators.
Where does India stand?
According to the Safe Cities Index, Delhi and Mumbai do make it to the list of 60 safest cities around the world. However, while being listed on the report seems to be quite an achievement for India, it must be noted that both cities have secured low ranks.
As per the report, Mumbai ranks 50 out of 60 while Delhi ranks 48. Both the cities ranked lower than Beijing (36), Bogota (41), Ho Chi Minh City (45) and slightly higher than Dhaka (54) and Karachi (59).
Where the Indian cities fared especially poorly was in terms of personal security. This was measured by instances, frequency and intensity of petty/violent crimes, organised crime, severity of terrorist attacks, level of corruption, laws on domestic violence and sexual harassment, among other indicators. New Delhi ranked 41 (score 52.8) and Mumbai ranked 50 (score 48.2). Meanwhile, Copenhagen's score on personal security is 86.4.
If you had to place your city on a list of safest cities, where would it stand? Using healthcare, personal safety, digital safety, environment security and infrastructure as parameters, what do you think your city's ranking would be?
Sources: The Economist, CNBC, Money Control