COVAX arrives in Ghana with the hope of possible immunity

1

min read
Reading Time:
< 1
minute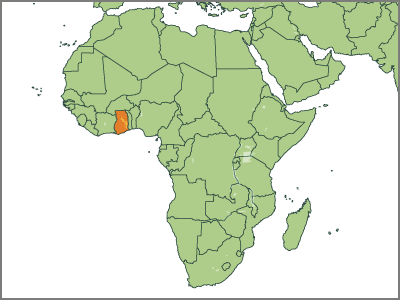 Can you name this African country? Yup, that's Ghana, known for its lush forests, unrivalled coastlines, and now as the first country to receive COVAX vaccines.
What is COVAX?
COVAX is a free Covid-19 vaccination program that has been set up by the World Health Organisation. When the Covid pandemic struck, scientists geared up to develop vaccines, and meanwhile, governments scrambled to get their people vaccinated. They bought every promising vaccine they could, and that sounds perfect. Doesn't it? But there was one issue. What of the poorer countries that can't afford to pay for enough vaccines? What if they could not afford it for even a few of their people? While wealthy nations even managed to stock up on excessive vaccines, poorer ones got nothing.
Eventually, the health body of the United Nations, the WHO, stepped in. Using the ample funds of the United Nations, the WHO developed COVAX. Under COVAX, the WHO is buying off essential and effective Covid19 vaccines. The WHO then plans to deliver these vaccines to countries in need at no cost.
Now, the first shipment has arrived and it's arrived in Ghana. Ghana just received enough Covid 19 vaccines to vaccinate 20% of its people. What's more, they received Covishield, the vaccine that has been invented by scientists from Oxford University, and been developed by India's Serum Institute!
With Excerpts From: The New York Times