Delhi High Court stands up for animal rights, says citizens are allowed to feed strays

6

min read
Reading Time:
5
minutes
You may have noticed people feeding the street dogs in their neighbourhoods. And while this may seem like a regular activity, there has been quite a bit of debate around whether people should be allowed to feed these canines or not. While some people like to care for these animals around them, others say this is a nuisance to them.
Owliver's Obscure Observations
India's streets are home to roughly 35 million dogs!
Several complaints and arguments later, the Delhi Court stepped in, and recently announced that stray dogs have the right to food, and citizens have the right to feed them. This is great news for dog lovers, but the court told them that this feeding activity must be carried out in such a way that it doesn't affect anyone else.
The court, while laying down guidelines regarding feeding stray dogs, said every dog is a territorial being and it has to be fed and tended to at places within their territory. However, it also said that the dogs should be fed in a place which the general public doesn't regularly use.
Any person having compassion for stray dogs can feed them at their private entrance or driveway of their house or any other place not shared with other residents. No one can restrict the other from feeding dogs, until and unless it is causing harm or harassment to them, it said.
Why was this brought up now?
The court's order was regarding a case that had come in where two residents were arguing on the issue of feeding stray dogs. One of them wanted to stop the other from feeding street dogs near the entrance of a property. Later, a settlement took place between the two and a designated place was fixed for feeding the canines.
Owliver's Trailblazer for the week was Tejshree Savara, the founder of We Exist Foundation. Her organisation works for the rights and needs of stray dogs. Read her interview with us!
The court said there is a need to spread awareness that animals have a right to live with respect and dignity and asked that an awareness campaign be started for the cause.
The court said street dogs perform the role of community scavengers and also control rodent population in the area, thus preventing spread of diseases like Leptospirosis and they also provide companionship to those who feed them and act as their stress relievers.
No cruelty!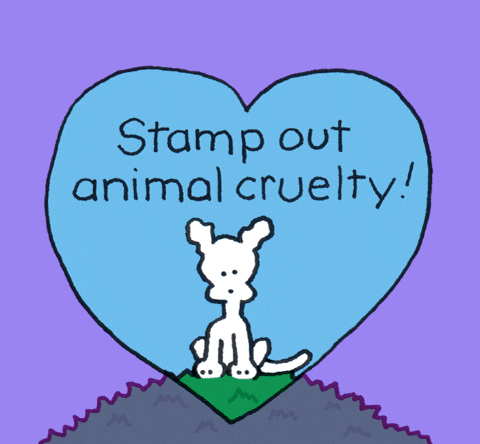 The court said despite the clear laws prohibiting cruelty to animals, including stray dogs, there is an increasing tendency of the citizens to break these laws.
The court said it shall be the duty of the resident welfare association (RWA) or Municipal Corporation and all government authorities including enforcement authorities like police to provide assistance and ensure that no hindrance is caused to the care-givers or feeders of community dogs and every canine has access to food and water in the absence of care-givers.
Taking note of the fact that street dogs are sometimes subjected to abusive treatment by some residents because of their false beliefs that they carry rabies virus, the court said it is the responsibility of the community residents to get their dogs vaccinated against rabies every year to prevent the spread of rabies.
It also said that these street dogs can be trained to to make them effective guard dogs, wherein they can protect the people in the locality or community they call home.
India's native dogs
The street dogs found in India are a mix of different breeds, but the most common term used to describe them are Pariah Dog, 'indies' or 'desi'. These dogs have been around a long, long time – they date back to as far as 4,500 years ago. These dogs have different traits based on where they are found, but there are some traits that are common.
Size: medium
Weight: typically between 20-30kgs
Coat: Typically short
Distinct features: Sharp, long snouts, perked up ears, curly tails.
These dogs are best suited for India. They are extremely intelligent, which is required for their ability to survive on their own. Desi dogs are much better adapted to the Indian , unlike breeds like German Shepherds, Rottweilers, Huskies, and others.
They are also less prone to diseases such as cancer, hip dysplasia, etc.
Want to help the stray dogs around you that are in need?
Have you noticed hungry, cold or thirsty dogs in your neighbourhood and felt absolutely helpless? Doing your bit to help these pooches doesn't take much, and every little effort counts. Owliver has some tips for you…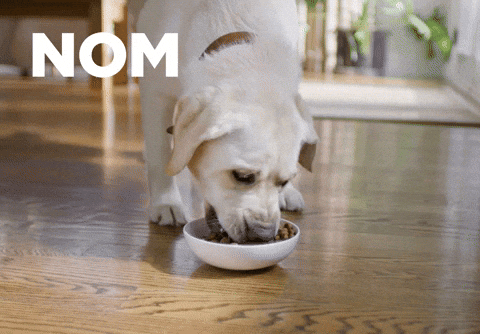 Volunteer with a local non-profit organisation. They always need help, and they can be easily found with a quick Google search.
If you see an injured dog, take it to your local vet. You can also contact a local organisation that is helping stray dogs. They will be sure to respond, or at least instruct you on what to do next.  
If you want to take your efforts to the next level, find like-minded people in your community or among your friends/family to provide clean water, food and shelter for the dogs.
Be mindful of others. Not everyone may like dogs in their area, or they may be even scared of them. Get consent from people, spread awareness so people understand that dogs mean no harm, or find a special spot in your locality to feed them that's away from the public.
Sources: National Geographic, NDTV, Seva Stray, Firstpost