Everyone loves Netflix, but do you know its origins?

3

min read
Reading Time:
2
minutes
Suchithra Pillai
If you've got a smartphone, a computer or a smart TV, the chances of you subscribing to an online movie streaming platform are VERY HIGH.
Netflix, the original of these platforms with its iconic 'Netflix and chill' tagline, became the one-stop shop for all things movies and shows. According to sites like fortune.com, its services alone constitute about 15% of all the world's internet bandwidth!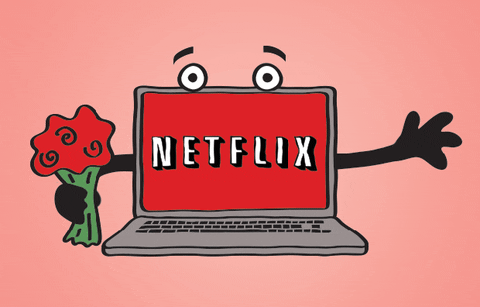 Not bad for a company that started by posting DVDs by mail! Yes, that's how the entertainment giant that we know today started off in California in the late 90s. Customers would choose the movie of their choice on the website, and the DVDs of the same would be mailed to them. After they were done watching those movies, customers simply had to mail it back.
Can you imagine doing this now? Hard, right? Especially when watching anything just requires a little bit of internet and the click of a button.
As of 2020, Netflix had more than 151 million paid subscribers in over 190 countries around the world. It offers a wide range of TV series, documentaries, and feature films across a wide variety of genres and languages, including original productions.
In this week's partnership with Tell-a-Story, we explore the origins of Netflix and just how far it has spread! Watch the video below for an informative history of the streaming platform.
For more such intriguing stories, subscribe to the channel. You can also follow the stories on Facebook @tellastory2020 and Instagram @tell_a_story2020.
---
About Tell-A-Story: A video storytelling venture founded by Suchithra Pillai, who comes with over 15 years of experience in the field of journalism, exploring and writing about people, issues, and community stories for many leading media publications in India and the United States. It presents video narratives along with thought-provoking content in less than 5 minutes, to engage and entertain the audience, is its preeminent vision. For more such intriguing stories, subscribe to the channel. You can also follow the stories on Facebook @tellastory2020 and Instagram @tell_a_story2020