Why you should be concerned about #SaveLakshwadeep

6

min read
Reading Time:
5
minutes
The smallest Union Territory (UT) of Lakshwadeep, which is a collection of 36 islands (called an archipelago) in the Arabian Sea, has been in the news the last few days.
The islands, which forms a single Indian district with 10 sub-divisions, have been trending on social media, with people using the hashtag #SaveLakshwadeep to talk about an important issue.
In this week's Law and Order column, let's get into what's bothering the people of these idyllic islands, and what is making them protest.
The crux of the issues lies in a series of administrative reforms or laws that were proposed in December 2020, after the leadership of the UT changed.
Who is in charge of Lakshwadeep?
BJP leader Praful Patel was appointed administrator of Lakshadweep in December 2020. He is the former home minister of the state of Gujarat, and was appointed administrator after his predecessor Dineshwar Sharma passed away. In addition to Lakshadweep, Patel also has the charge of Daman & Diu and Dadra & Nagar Haveli.
The position of administrator, appointed by the President of India, is important for any UT, as this person becomes in charge of all activities in the area. They act on behalf of the President.
What reforms does Patel want to introduce?
Since Patel took charge, he's wanted to make some big changes to the functioning of the UT. Let's take a look at these proposals:
Lakshwadeep has little to no crime. But Patel wants to impose the Anti-social Activities Regulation bill, 2021, or the Goonda Act. Under this act, anyone can be arrested without a trial in court, for a period of up to one year.
A draft on the Lakshadweep Development Authority Regulation 2021 is another controversial proposal. The draft allows Patel to remove or relocate islanders from their property (homes, shops, land), for town planning or any developmental activity! It also states that development could include building, engineering, mining, quarrying and other actions that would be devastating to its local ecology.
The new proposal also includes introduction of liquor shops for tourism purposes, which had not been there so far.
He even has a proposal to change the way local panchayat elections are conducted. Apparently, individuals who have more than two children will be unable to contest for any panchayat elections!
A beef ban –  Lakshadweep Animal Preservation Regulation 2021 – has been proposed and non-vegetarian meals have been scrapped from midday meals at government schools. Local tribal communities have protested since beef is part of their staple diet.
Earlier, a mandatory 14-day quarantine was put into place by the previous administrator due to Covid-19. In the future, however, a just negative RT-PCR test will be enough to be able to travel to the islands. This has caused fear among locals, as for a long time, Lakshwadeep was free of Covid cases or a 'green zone'. In a span of four months, from mid-January till May 17, about 4,986 cases have been reported from the islands.
Who is protesting and why?
People who call the islands home are upset with these proposals because they say it will change the culture of their home and impact the lives of the locals. They also claim that the public had no say in the matter. People on social media, opposition leaders in Lakshadweep and neighbouring Kerala have also raised concerns over these proposals.
 Kerala lawmaker Hibi Eden wrote a letter to President Ram Nath Kovind and Prime Minister Narendra Modi. He wrote, "Majority of the 70,000 people in this island depend on fishing and government services, but the new administration demolished huts of fisherman accusing Coastal Regulation Zone (CRZ) violation." Lakshadweep lawmaker Mohammed Faizal and his colleagues from neighbouring Kerala — TN Prathapan (Congress), Elamaram Kareem (CPI-M) and ET Mohammed Basheer (Muslim League) – have urged the Centre to recall Patel.
Also, in a letter to President Kovind, Congress General Secretary KC Venugopal alleged that Patel had taken "authoritarian measures", and demanded that he be recalled from the islands. However, the Centre has said that these changes would bring about development.
Tweeting for change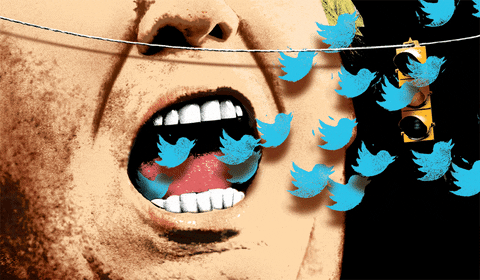 The people of the islands have gone to social media to voice their concerns, and the hashtag #SaveLakshwadeep has gotten a lot of support from celebrities, politicians, students and others.
Here is what they have to say, "We the people of Lakshadweep islands are deeply in need of help..Our own lands are going to be taken away from us in the name of development..please help us raise our voice against this injustice.#RevokeLDAR #SaveLakshadweep (sic)," tweeted one user.
Another user, a local resident, wrote, "I am from Lakshadweep islands. The administrator of our island is destroying the island . Onetime Lakshadweep was green zone from covid . But in these days the situation is more difficult to survive. Please #savelakshadweep. I need everyone's support.#revokeLDAR" (sic).
The Twitter account of Kerala Students Union, the Kerala wing of National Students Union of India, was allegedly suspended for supporting the #SaveLakshadweep movement.
Sources: India Today, Deccan Herald, The Print, Financial Express, The Hindu, Times of India