France takes strict action against bullying — Bullies could face jail-time!

5

min read
Reading Time:
4
minutes
Bullying is a serious problem in schools, colleges and even offices. Countries across the world have their own laws and guidelines regarding bullying cases, and the latest country to introduce strict measures to deal with this problem is France.
The French parliament has voted to make school bullying a criminal offence, punishable by up to three years in prison. Lawmakers have said that society needed a wake-up call on the seriousness of children targeting their peers.
The proposed law was supported by French President Emmanuel Macron's education minister, Jean-Michel Blanquer. Blanquer said the law sent a strong message to society that "we will never accept the lives of our children being shattered".
As many as one in 10 French children are estimated to have been affected by bullying, and social networks are increasing the potential for public taunting and humiliation. Blanquer said the draft law was "a way of enforcing the values of the republic".
The law is expected to be adopted in February, giving France some of the harshest penalties for bullying in the world.
The crime of 'school bullying' applies to children and adults in schools and universities, including students as well as staff such as canteen service teams and break-time monitors. It would carry a maximum three-year jail term and a fine of up to €45,000 (£38,300 or almost Rs 40 lakh!). If a victim of school bullying kills themselves, or attempts to, the maximum penalty could rise to 10 years and €150,000.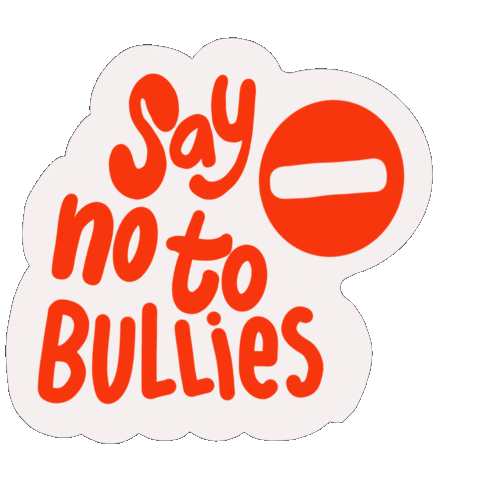 In reality, the law would be unlikely to result in several children getting custodial sentences – instead there would be new community schemes to raise awareness on bullying that could be proposed as alternatives to jail-time. The legislation also increases resources for prevention and education, as well as improving the provisions for children to take part in community educational schemes about bullying.
Several bullying cases that have ended in tragedy have made headlines in France this year, including the suicide of a 14-year-old girl in October. The girl's mother told local media that her daughter was subjected to racist and homophobic bullying, and was isolated and excluded by classmates. She was physically pushed and her possessions thrown on the ground.
Macron's wife, Brigitte, who is a former teacher, has made combating bullying a focus of her charity work.
Effects of bullying
Bullying can have a variety of short and long term effects for both the victim and a bully. What's important to note here is that the psychological and physiological effects of bullying are different for different people. Let's learn a little about this:
Some effects on the bullied victim can include:
• Social isolation
• Feelings of shame
• Sleep disturbance
• Changes in eating habits
• Low self-esteem
• School avoidance
• Symptoms of anxiety
• Bedwetting
• Higher risk of illness
• Psychosomatic symptoms (stomach aches, headaches, muscle aches, other physical complaints with no known medical cause)
• Poor school performance
• Symptoms of depression
Short-term effects of bullying for the bully
It's hard to feel sorry or empathize with a bully, right? However, it's important to realise that bullies engage in bullying behaviour for a reason. Without the right kind of help, the behaviour will continue, and could worsen, over time.
Effects on the bully can include:
• Poor school performance (missed school due to suspensions increases this risk)
• Increased truancy (skipping school) risk
• Difficulty maintaining social relationships
Long-term risks of bullying for the victim
With immediate and proper mental health treatment and support systems in place, victims can avoid some of the potential long-term consequences of bullying. Without intervention, however, kids are at risk for the following:
• Chronic depression
• Increased risk of suicidal thoughts, suicide plans, and suicide attempts
• Anxiety disorders
• Post-traumatic stress disorder
• Poor general health
• Self-destructive behaviour, including self-harm
• Difficulty making friends
Childhood bullying has serious effects on both short and long-term health of children. It is imperative that schools, families, and communities work together to understand bullying and its consequences and find ways to decrease, and hopefully eradicate, bullying both in schools and communities.
Think with Owliver
Does your school have rules or schemes to tackle bullying? Do you think your school is doing enough to combat bullying?
Anti-bullying in Indian schools
In India, there is no separate law to deal with bullying at the school level. Bullying is very prevalent at the school level in India, especially in boarding schools. In 2015, the government directed CBSE schools to form anti-ragging committees to come up with severe punishments for students indulging in bullying. This punishment may even lead to rustication in some cases.
The Raghavan committee report recommended that teachers and the principal shall be held liable if any act of bullying takes place in the school premises.
Think with Owliver
Do you think school bullying has gone down after classes have gone online?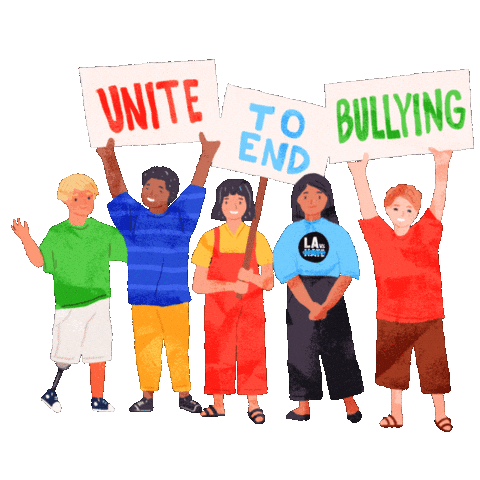 ---
Sources: The Guardian, Times of India, Psychology Today