Going Green: India is taking strict action against plastic starting July 1

6

min read
Reading Time:
5
minutes
Does the fact above sound scary? Well, it is, dear readers! This same plastic waste ends up in mountains and mountains of garbage, ends up in our soil, seas and oceans affecting all life forms, and even ends up in our bodies!
To tackle the issue of plastic, India has taken a big step towards making sure our environment is a little bit cleaner and greener.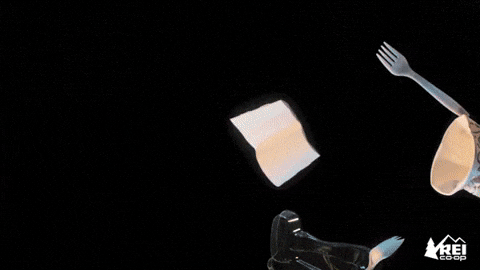 From July 1, India has put a ban on the hazardous single-use plastic. Single-use plastics, or disposable plastics, are used only once before they are thrown away or recycled. Hence, the name 'single-use'. These items are things like plastic bags, straws, coffee and tea stirrers, soda and water bottles and most food packaging.
Why is it bad for the environment?
We all know that plastic is bad for the environment. In fact, as per the World Wildlife Fund (WWF), plastic is so harmful to the environment as it is non-biodegradable, that it takes years and years to disintegrate. But single-use plastics are worse, as they never breaking down completely. Rather, they degrade and become microplastics and continue to pollute the environment.
It can take thousands of years for plastic bags to decompose, thus contaminating our soil and water in the process. The toxic chemicals used to produce plastic gets transmitted to animal tissue, and finally, enter the human food chain, the WWF says.
Birds usually confuse shreds of plastic bags for food and end up eating the toxic debris. Fish consume thousands of tons of plastic in a year, ultimately transferring it up the food chain to marine mammals.
Can single-use plastics be recycled?
Well, technically, yes. However, the fact remains that only nine percent of all the plastic the world has ever made has been recycled.
Humans use about 1.2 million plastic bottles per minute in total. Roughly half of our global annual plastic production is destined for a single-use product.
Plastic waste is devastating for poor fish and other wildlife, with oceans bearing the brunt of the impact since they are downstream of all pollution sources.
Around 380 million metric tons of plastic is being produced yearly with 8.3. billion metric tons produced since plastic was introduced in the 1950s. The amount of plastic produced in a year is roughly the same as the entire weight of humanity!
The UN Environment Programme's (UNEP's) recent report From Pollution to Solution shows there is currently between 75 to 199 million tons of plastic waste in the ocean, and in 2016 some 9-14 tons of waste entered the aquatic ecosystem.
It is estimated that by 2040, this will have almost tripled to 23-37 million tons per year. Plastics are the largest, most harmful and most persistent of marine litter, accounting for at least 85 per cent of all marine waste.
What are the items being banned by the Indian government?
The items on which the Central Pollution Control Board (CPCB) have announced a ban are: Earbuds
Balloon sticks
Candy and ice-cream sticks
Cutlery items including plates, cups, glasses, forks, spoons, knives, trays
Sweet boxes
Invitation cards
Cigarette packs
PVC banners measuring under 100 microns
Polystyrene for decoration.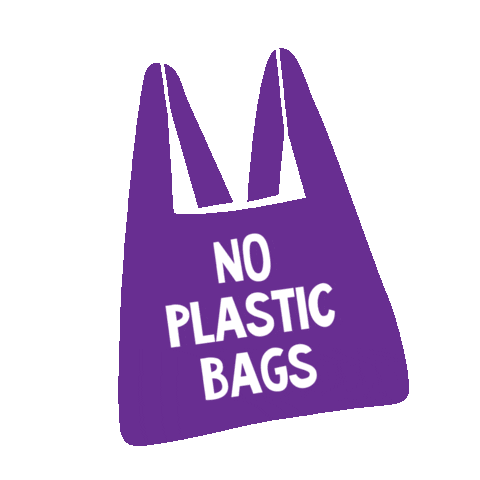 The Ministry had already banned polythene bags under 75 microns in September 2021. From December, the ban will be extended to polythene bags under 120 microns. Ministry officials have explained that the ban is being introduced in phases to give manufacturers time to shift to thicker polythene bags that are easier to recycle. While manufacturers can use the same machine for 50- and 75-micron bags, the machinery will need to be upgraded for 120 microns.
How will the ban be enforced?
The ban will be monitored by the Central Pollution Control Board from the central government, and by the State Pollution Control Boards (SPCBs) that will report to the central government regularly. Directions have been issued at national, state and local levels — for example, to all petrochemical industries — to not supply raw materials to industries engaged in the banned items.
Those found violating the ban can be penalised under the Environment Protection Act 1986 – which allows for imprisonment up to 5 years, or a penalty up to Rs 1 lakh, or both.
How are other countries dealing with single-use plastic?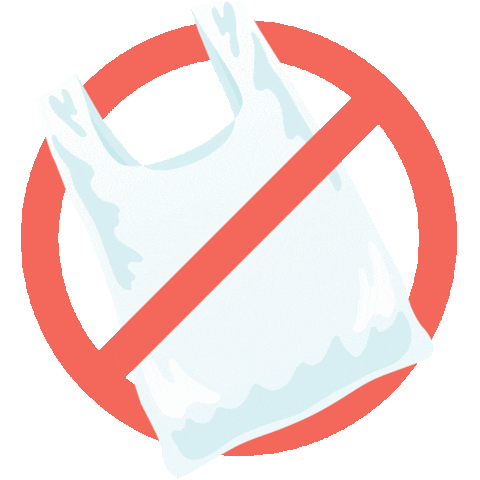 Earlier this year, 124 countries, parties to the United Nations Environment Assembly, including India, signed a resolution to draw up an agreement which will in the future make it legally binding for the signatories to address the full life of plastics from production to disposal, to end plastic pollution.
Bangladesh became the first country to ban thin plastic bags in 2002. New Zealand became the latest country to ban plastic bags in July 2019. China issued a ban on plastic bags in 2020 with phased implementation.
As of July 2019, 68 countries have plastic bag bans with varying degrees of enforcement.
How are some ways you can keep your neighbourhoods and schools single-use plastic free? What measures would you take to do your part in reducing the use of this toxic substance? Tell us in the comments!
---
Sources: The Print, National Geographic, Economic Times