He sings anthems to spread environmental consciousness, 260 of them to be exact

8

min read
Reading Time:
5
minutes
Yathaarth Murthy is an Anthemologist, an environmentalist and a social entrepreneur at the ripe age of fifteen. His endless achievements surpass those of many with decades on him, but Yathaarth insists he has more to do. Yathaarth has led climate marches, presented to the United Nations and revived a 4.5-acre large lake. And that's not all. He's a record-breaker too. The young man is famous for his ability to perform national anthems of 260 nations and holds two Limca World Records for this feat.
Yathaarth's drive and passion keep him constantly on his toes as the changemaker works hard to make the planet a better place. Owliver caught up with this young prodigy to learn a little more about how he's busy working to help us all.
A little bit about Yathaarth's activism
I have participated in two climate strikes, of which I personally conducted one. I did this around the time that Fridays for Future was really picking up steam.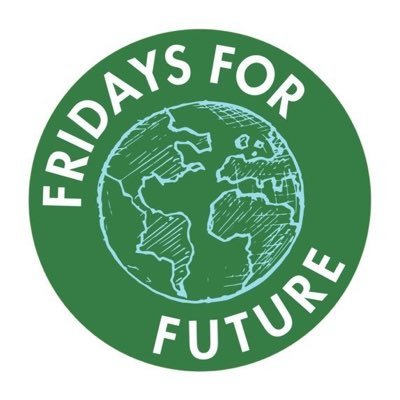 One of my key environmental projects was the revival of a large lake that covers 4.5 acres of land. I did this with four of my classmates for a project at my school, Visyashilp Academy. The project was in affiliation with the World Federation of United Nations Associations. The project required that we covered at least one of the United Nations' sustainable development goals.
Our team, called the 'wave riders', worked with the lake man of India, Anand Malligavad, to revive this dying lake on the outskirts of Bangalore. My team and I used the platform 'Fuel a Dream' to crowdfund our project. We managed to collect eight lakhs in just a few days!
On the success of the project
The project was definitely successful. After reviving the lake, we presented at the United Nations headquarters in New York. I can say that the delegates present were rather impressed with our project and presentation.
Yathaarth's Interest in National Anthems
My interest in 'Anthemology' began in 2014. It all started when my Hindustani Classical music teacher taught me the national anthems of four countries on the keyboard. I took a liking to these songs and asked him if he could teach me more anthems. Unfortunately, those four anthems were all that he had in his repertoire.
So, I made the best use of technology and looked to YouTube and Wikipedia for inspiration. I learn the music behind the anthems on YouTube and find the lyrics on Wikipedia.
Why Anthemology?
I am interested in learning National Anthems. It has been my passion for seven years now.
Moreover, I perform these tunes to spread awareness about lesser-known nations that either aren't recognised by the UN or are currently in danger. When I say danger, I primarily mean danger from climate change.
Anthemology is not a real word but rather a term that has been coined to describe Yathaarth's amazing study of anthems.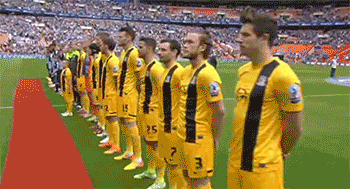 A great example of such a nation would be the small Island Nation of Kiribati. Not many people have heard of it, and it isn't recognised as yet. Kiribati will be entirely submerged due to rising sea levels during my lifetime. In fact, the president of Kiribati had recently come down and spread his message about what we can do to help the submerging nation.
Yathaarth's greatest achievement
My proudest achievement would have to be my Limca records. I suppose it's a debate between the lake revival project and the Limca records. I hold the Limca records close to my heart because they represent my passion and hard work. On the other hand, my team and I were able to play a small part in protecting the environment with the lake revival project, so that's special too.
On the Israeli Anthem
The first foreign anthem that I displayed in Public was the Israeli anthem. And to top that, I performed it in front of Ms Dana Kursh, the Consul General of Israel to South India. I am in touch with her to this day. I hold this anthem and experience close to my heart because the incident was memorable.
On the positive impact of his work in his life
My work teaches me a lot. Through the anthems that I know, I've discovered countries that I never knew existed. I've also learnt so many new languages. Moreover, I enjoy my work. Both my social work and anthemology positively impact me and benefit me greatly.
Yathaarth's biggest inspiration
My biggest inspirations would be my mom and dad. My mom is inspiringly determined, and she has a never give up attitude that I would like to think I get from her. On the other hand, my dad has a great memory, and I definitely get that from him. Moreover, my parents always help and support me in all of my endeavours, so I really look up to them.
What keeps Yathaarth going
---
"Earth is the only planet that we have. We can't go anywhere else to spend our futures. This planet is the one place that we've always known as home, and it is suffering right now both from pollution and climate change. To do my part towards the environment is what pushes me to keep going."

— Yathaarth Murthy
---
What Yathaarth does to unwind
When I want to unwind, I take a nap, or I listen to music. Listening to music or playing on the keyboard calms me down. Honesty, anything to do with music, helps me unwind.
Yathaarth's message for Owliver's readers
Try to do the most community service that you can do during this difficult time. I know it might sound crazy, but it's a thought. We can all come together and help our communities. If, at all, you have a dream, remember that any roadblock that comes in your way is temporary and isn't going to last forever. So, just keep striving towards whatever you want to be, whether it is a pilot, a singer a record holder.
Yathaarth's work during the lockdown
I started something called 'Housie for a cause'. It was essentially Tambola relief. I organised large games of Tambola and used the money that I collected for Covid-19 relief. I distributed water, biscuits and juice to the local police force and helpers in the community. I even raised money for an orphanage in Kenya.
(Trailblazers is a bi-monthly column where we feature inspiring youngsters who are doing great things, in their own way)
---
Would you like to nominate someone you know to be featured in this column? Write to us at hello@owliverspost.com with their name, and what makes them a Trailblazer.