India has vaccinated a billion adults: What lies ahead?

7

min read
Reading Time:
5
minutes
October 21 wasn't just another Thursday for those of us in India. It was an historic day. It was the day India successfully managed to administer a billion Covid-19 vaccines!
This means that India has given half its population at least one shot.
This feat took a little over nine months to achieve, and was celebrated via a flag unfurling ceremony the Red Fort along with the lighting up around 100 heritage monuments in the country.
This picture is one of the 100 monuments that was lit up in orange, green and white to celebrate India vaccinating one billion adults.
Can you guess which monument this is?
Hint: It was the first garden-tomb on the Indian subcontinent, and is located in Nizamuddin East in Delhi. It is older than the iconic Taj Mahal by 60 years!
India has administered the second-highest number of doses in the world, next only to China, which is said to have given over 2.2 billion doses to its citizens.
Let's talk about how India got here…
Nearly 31% of the adult population is now reportedly fully vaccinated while 75% has received their first dose. The average daily vaccination doses delivered, on a seven-day moving average basis, has slowed from 8.4 million daily at the end of August to around 5 million. The challenge is to ensure everyone takes his or her second dose in time.
Challenges in vaccine supply seem to have eased too. Adar Poonawalla, chief executive officer of Serum Institute of India, which provided more than 90% of the overall doses (Covishield) in the country, said the country had three to four weeks' buffer stock.
"The Indian vaccine manufacturers together are making slightly more than the current demand. The Indian vaccine manufacturing capacity today is more than what we are consuming," he said.
Owliver's Obscure Observations
Airline IndiGo has been the largest transporter of Covid vaccines in the country, transporting 1,727 tonnes on 4,505 flights. That accounts for almost 68% of the one billion vaccine doses administered so far.
Second-dose vaccinations have a more important role to play, accounting for 29.3% of the total as India hit a billion. This is against 21.9% of the total when India hit the 500-million mark in August.
Owliver's Obscure Observations
Some states distributed freebies to fully vaccinated people. In Gujarat, free medical kits and ropeway rides were given to those who got both doses.
The top five states which have administered the highest number of doses are Uttar Pradesh followed by Maharashtra, West Bengal, Gujarat and Madhya Pradesh, according to government data.
The countrywide vaccination drive was rolled out on January 16 with health care workers getting jabbed in the first phase. The vaccination of frontline workers started from February 2.
The next phase of COVID-19 vaccination commenced from March 1 for people over 60 years of age and those aged 45 and above with specified health conditions. The country launched vaccination for all people aged over 45 years from April 1.
The government then decided to expand its vaccination drive by allowing all above 18 to be vaccinated from May 1.
In the next phase, the country is also likely to see the roll-out of Covid-19 vaccines for children. However, a call has been taken at the highest levels that it will be exercising extra-caution before rolling out the vaccination programme for children in a phased manner. 
The next step…
A day after the one billion-mark, Prime Minister Narendra Modi met Indian manufacturers of the coronavirus vaccine. Representatives from seven vaccine makers — Serum Institute of India, Bharat Biotech, Dr Reddy's Laboratories, Zydus Cadila, Biological E, Gennova Biopharma and Panacea Biotech — participated in the meeting.
The Prime Minister discussed various issues, such as furthering research to help vaccine makers and ensuring that all eligible people are vaccinated as quick as possible.
"We cannot drop the ball, no matter how modern the shield. Till the war is on, weapons are not laid down. We need to celebrate our festivals with great care and masks have to be on. Just as we wear shoes, we must make wearing a mask a habit," said the Prime Minister.
Owliver's Obscure Observations
In some good news, the number of Covid-19 cases have sharply fallen, with fewer than 15,000 infections per day, and most activity has returned to normal. Mumbai, where cases peaked in the second surge, recently reported zero deaths in a day for the first time since the pandemic began!
A reminder more than a celebration…
Vaccinating these many people is a big deal, but it also serves as a reminder that we have a long way to go. If the task is to vaccinate the entire adult population of about 94 crore, India has just about crossed the halfway mark in terms of total doses. Eventually, the entire population would need to be vaccinated. Vaccines for people under the age of 18 years are just being approved. If the entire population of about 135 crore is taken into account, then an even smaller fraction of the job has been completed.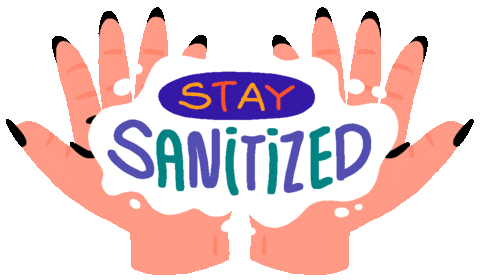 Another important aspect to consider is booster shots. As of now, India looks all set to vaccinate about 70-80% of its adult population by the end of this year. However, by then, the people who received their vaccine in January and February might find its effects waning. The discussion on booster doses in India is yet to begin.
Norms must continue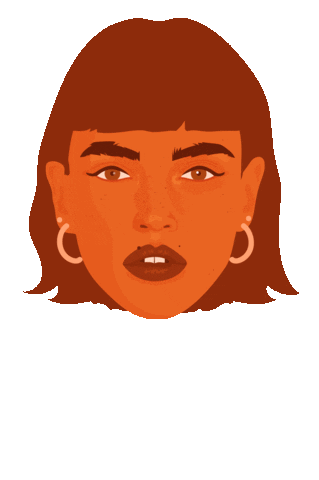 It extremely important for the government and the people to realise that vaccination is just one weapon in the fight against Covid-19. This weapon will be ineffective if the other weapons — like masking and physical distancing — are not used simultaneously. Vaccinations have enabled a situation where people can return to their normal lives, and economic activity can resume. However, lack of Covid-appropriate behaviour can very quickly make these triumphs matter less and less.
Thus, the 100-crore milestone is a reminder to keep protecting ourselves by adhering to Covid norms and keeping ourselves safe and healthy!
---
Sources: Mint, Indian Express, Business Standard, News18