India's gender gap is widening, finds new WEF report

4

min read
Reading Time:
3
minutes
Recently, a worrying report was published. It said that India has slipped 28 places to rank 140th among 156 countries in the World Economic Forum's Global Gender Gap Report 2021. A whole lot of complex words? Let's break it down. First off, the World Economic Forum is an international non-profit body based in Switzerland. Its mission is to find ways to better the world by engaging business, political, academic and other leaders of society to help shape global industry agendas. Now, let's get to the report.
What is the Global Gender Gap Report?
The report is a measure of the gender gap, which is the difference in males and females, based on four parameters: economic participation and opportunity, educational attainment, health and survival and political empowerment. This is measured across 156 countries across the globe.
What are the important findings?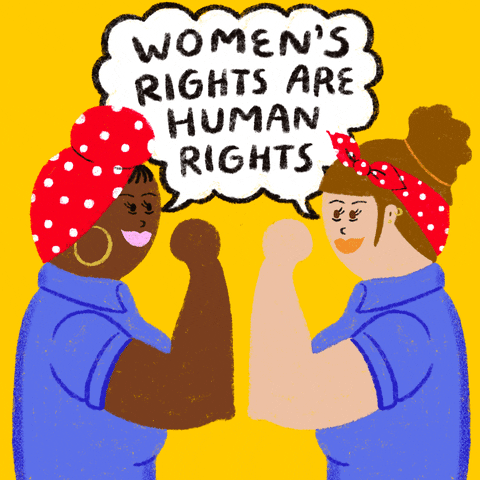 According to data collected in the report, it will take 135.6 years to bridge the gender gap worldwide. This basically means that it will take that many years for countries across the world to report that men and women are receiving the same opportunities, benefits and rights.
The Covid-19 pandemic has just made things worse, with women being impacted worse than men during this time. The report found that political empowerment was where there was the widest gap in gender. This refers to how available resources and opportunities are to different groups, as well as how included they are in democratic decision-making. Economic participation and opportunity – the ability to contribute to the economy and have access to jobs – was the category with the next big gender gap.
The good news, however, is that when it comes to education and health and survival, the gap has almost been bridged.
Owliver's Obscure Observations
In India, the estimated earned income of women is one-fifth that of men.
Where does India stand?
Like we mentioned at the start of this article, India fared pretty poorly on this report.
It is the third-worst performer among the South Asian countries, with Pakistan and Afghanistan right behind. Bangladesh is the top performer in South Asia.
The report states that the country fared the worst in political empowerment, falling from 23.9% to 9.1%. Its ranking in the health and survival category is among the five worst performers. The economic participation and opportunity gap saw a decline of 3% compared to 2020, while on the educational attainment front India is in the 114th position.
Why did India rank so low?
According to the report, there is not enough representation of women in professional/technical or senior management roles, which is a direct contributor to India faring so poorly in the economic participation category. There also aren't enough women in politics, which makes it harder for their rights to be recognised or fought for. In agriculture, construction and other jobs, women get paid much less than men do. Health is also a big concern for women, with poor healthcare facilities available to them. This brings down their economic participation too.
Which countries performed well?
The most gender equal country in the world is Iceland, and it has been in the first position for 12 years! Finland is second and Norway third, with New Zealand being a close fourth, followed by Sweden. Lithuania, Serbia, Timor-Leste, Togo and the United Arab Emirates have shown the most improvement.
Owliver's Obscure Observations
Unfortunately, India has performed poorly in several other surveys published this year too. On the Human Freedom Index, it is down from the 94th rank to 111, and down from 79 in economic freedom to 105. India's rankings have also worsened in the UNDP's Human Development Index — from 129 to 131. On the Press Freedom Index, India is down from 140 to 142. India's ranking on the Global Hunger Index has also declined from 94 to 102.
Sources: Mint, Hindustan Times, The Print