It's World Book Day: Here's a peep into Owliver's bookshelf!

6

min read
Reading Time:
4
minutes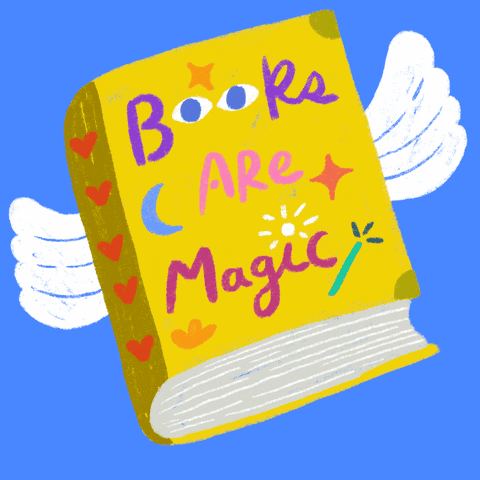 A magical land of mystical creatures far, far away, a lost kingdom guarded by a fierce dragon, a trip to space in search of intelligent life, a parallel universe where everything is upside-down… Ahhh books. Don't you love that feeling when you can get lost in the pages of a new book and let it take you on a journey through mere words? We sure love it!
To celebrate this very special day — World Book Day — your favourite avid reader and friendly neighbourhood owl has decided to let you have a peak into their prized bookshelf!
To mark this occasion, Owliver has some recommendations for you all. A special list of books that we think you should get your hands on, if you haven't already. Take a look at this list, and let us know how many you have read in the comments section!
Wonder – Appropriate for ages 8 through 12
The saying goes, do not judge a book by its cover, and this book by author RJ Palacio teaches you to not judge people by their appearances. The book is about a ten-year old August Pullman born with a facial difference. Everything about this story is as moving and special, as the courage and innocence of the protagonist, who only wants to fit in with people his age.
This is a lovely book which leaves behind much laughter and some tears. Get it here.
---
A Monster Calls – Appropriate for ages 12 and above
This dark yet funny and deeply moving story of a boy, his very ill mother, and an unexpected monstrous visitor is a must-read.
At seven minutes past midnight, thirteen-year-old Conor wakes to find a monster outside his bedroom window. But it isn't the monster Conor's been expecting — he's been expecting the one from his nightmare, the nightmare he's had nearly every night since his mother started her treatments. The monster in his backyard is different. It's ancient. And wild. And it wants something from Conor. Something terrible and dangerous. It wants the truth. Author Patrick Ness has spun a haunting and amusing novel of mischief, loss, and monsters both real and imagined. Get it here.
---
The Owl Service – Appropriate for ages 12 and above
It's no wonder that Owliver likes this one, it's all in the title itself!
Alison and her family are spending a holiday in Wales, in a motel run by Gwyn and his mother. When Alison finds a curious dinner service in the attic, with a strange pattern of floral owls that looks different depending on how it is arranged, the discovery sets off a strange chain of events that will affect everyone's lives.
Soon, Alison, her stepbrother Roger and Gwyn find themselves repeating an ancient Welsh legend associated with the valley where they are staying. Blending together mystery, adventure, history and a complex set of human relationships, this book by Alan Garner will leave you wanting more. Get it here.
---
How To Be A Writer – Appropriate for ages 10 and above
This one's for all you budding writers out there. In How to be a Writer, one of India's most celebrated authors Ruskin Bond has created a handbook for aspiring writers, who are often confused about this very question. He has taken his own experiences as an author to create this step-by-step guide for young, aspiring writers.
While How to be a Writer is a non-fiction work, it is full of interesting anecdotes from the author's life. The book has been divided into seven chapters. Each chapter covers an important aspect of the art of writing a book. Some of these aspects are about how one can prepare, write and create memorable characters and stories. Get it here.
---
The Book Thief – Appropriate for ages 11 and above
Death himself narrates the story of Liesel, a German girl left with foster parents just before the outbreak of World War II. Along the way to her new home with her younger brother, he dies; after the funeral, Liesel steals The Gravedigger's Handbook, though she cannot yet read. It's only the first of what will become a series of book thefts. As she settles in with her harsh but caring foster mother, Rosa, and kind foster father, Hans, Liesel gets to know her poor neighbourhood and learns to read. Her obsession with books grows as the war closes in. This one is great for those out there who have a love for reading, as we see how books feed Liesel's soul when all else seems hopeless. Get it here.
---
Have you read any of these books? If not, would you go ahead and add any of them to your own personal library? Let us know in the comments below!