This couple is on a mission to create a generation that is one with its environment

9

min read
Reading Time:
6
minutes
They say there are those who lead and those who follow, but what about the ones who show others how to lead? That's what Ramnath Chandrashekhar and Rachita Sinha set out to do a few years back by creating leaders in environment education. The couple, that is our Trailblazer for the week, founded Youth Conservation Action Network, or YouCAN, which is dedicated to providing and empowering young adults to take environmental education to students.
The duo say there is a lot one can learn from nature and observing what's around us, and believe that this learning must start at an early age. As part of our Earth Week specials, Owliver spoke to Ramnath and Rachita on their initiative. Here's what they had to say…
Developing a passion for nature and conservation.
Ramnath: My interest in nature became more obvious when I was in Class 4 or 5 – it started with just me going out into my backyard and observing all that was around me. I would carefully observe the bonnet macaques that would come from the forests to rest on the mango trees, and journal all their habits and behaviours. This went on, and I eventually started to dream of a career in nature and travel. When I moved to Chennai for a better education, I got access to great libraries and resources, which further fuelled my love for the great outdoors. Then, photography and filmmaking became mediums for me to express my feelings towards nature. It was in 2010 that I started to work with children, education and experiential learning.
Rachita: I grew up in Jharkhand, and always had a deep connect with greenery and the land. I grew up hearing stories from my parents about how abundant the land was when they were younger, and was exposed to nature early on. It was during my time working at Infosys when I realised that I wanted to work in the education space, and meeting Ram during a college conference and our shared love for nature and conservation, was when I knew I needed to combine the two.
On the birth of YouCAN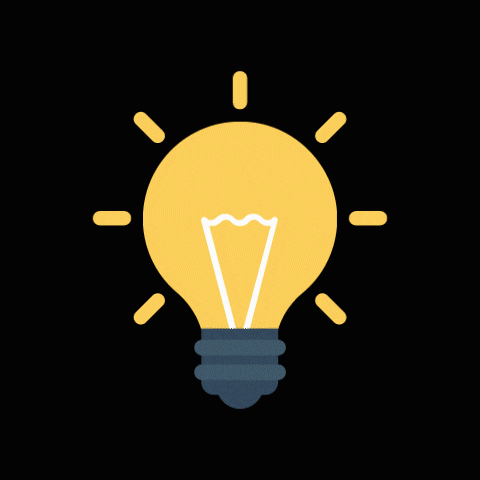 Ramnath: When you follow an off-beat career, you're always telling yourself and others that 'you can do it'. It's something you constantly have to remind your inner self of too! Since this was something both Rachita and I were doing together and telling ourselves that we could, and telling others that they can too, we knew our initiative had to be about instilling hope in people. Hope that you can be part of change, that you can be part of restoration and healing the planet. It's with this hope that we provide a platform for youngsters to really experience how they can make an impact. That's how YouCAN came to exist.
Rachita: There has always been a dearth of good educators who are passionate about really connecting and engaging with the subject and with students. We wanted to give young the chance to explore this passion of teaching children, without them needing a degree in education.
On the importance of teaching environment education at an early age
Ramnath: Any kind of learning imparted at an early age tends to stick as you grow. Connecting with the world around you at an early age helps one grow better cognitively, and sparks curiosity and the spirit of exploration. Children go through 15 years of schooling with little connection to the natural world.
Rachita: I believe that there is a lot to learn from nature that can and should be applied across subjects. A lot of things I know now isn't the result of classroom training alone, but the result of being outdoors and exploring all that I could. Even motor and sensory skills that develop better in children when they are exposed to nature.
The status of environment education in schools today
Rachita: When I read through the environment education syllabus at ICSE and CBSE schools, what I noticed is that there is good content out there, but the execution is poor. A lot of what is laid out isn't being imparted. There is also the issue of the gap in teacher training – there just aren't enough environment educators out there.
Ramnath: In India, like in every area, there are good laws, but not good implementation. The same applies to environment education. Though we have 1.5 million schools in the country, only 1,20,000 have eco-clubs. Each school receives a meagre Rs 5,000 to execute their club programmes. Here, there are still basic education needs that have to be met, like literacy, so something like an eco-club will take a back seat. We need solutions that can tackle multiple problems, and one way to go about that is to combine and connect environment studies to other subjects such as math and science. While this is happening in a few schools, it needs to be replicated on a large scale.
The challenges of taking environment education to students.
Rachita: A major challenge is schools not allocating enough time or resources to the subject, which dissuades even those who are interested in teaching the subject. Students are also unsure what kind of career path to take up after specialising in environment studies. Most often, people don't even know that such jobs exist! A lot of times parents are unable to understand the relevance of the subject either, and how learning from nature is part of every day life.
YouCAN launched an initiative called the Earth Authors Programme that mentors children to write storybooks and journals on ecology and conservation.
Ramnath: Last year, when Covid-19 hit us, we received a grant for innovation from the East-West Center in Hawaii. While coming up with ideas, we discussed the importance of expression. That's when we decided to develop a writing programme for children in partnership with Cogitation club of the Al Qamar Academy in Chennai. This immersive writing programme for middle-schoolers encourages them to observe nature in their own neighbourhoods and write about it. This was also a great way for students to keep engaged amid the pandemic. The children do everything here – writing, illustrating, binding, printing and publishing – so there is a sense of pride in what they've produced. We act as mentors.
Any message for our young readers to mark the end of Earth Week?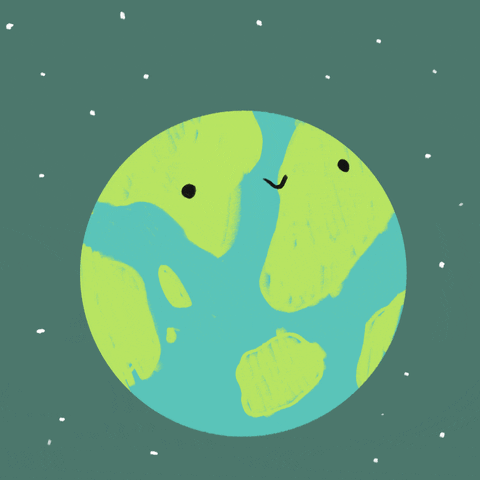 Ramnath: Every species has the tendency to keep their home clean and safe. However, it's the interpretation of a 'home' that needs to be relooked at. Does a 'home' mean the four walls of your apartment, or does it mean the planet as a whole? If we pause and think about what is home and how we can care for our home, it will make all the difference.
Rachita: As humans evolved, we grew farther away from nature. But, how could we grow apart from it when everything we have and that keeps us alive comes from nature? Nature provides us with so much every day, but we don't give enough back. So, every day should be Earth Day, every day we must give back.
If you want to learn more about what YouCAN does and be a part of change, click on the link for all you need to know – https://www.youcan.in/
(Trailblazers 2.0 is a bi-monthly column where we feature inspiring adults who are doing great things, in their own way)
Would you like to nominate someone you know to be featured in this column? Write to us at hello@owliverspost.com with their name, and what makes them a Trailblazer.
Pictures: YouCAN