Life goes on: Countries that have decided to 'live with Covid'

6

min read
Reading Time:
5
minutes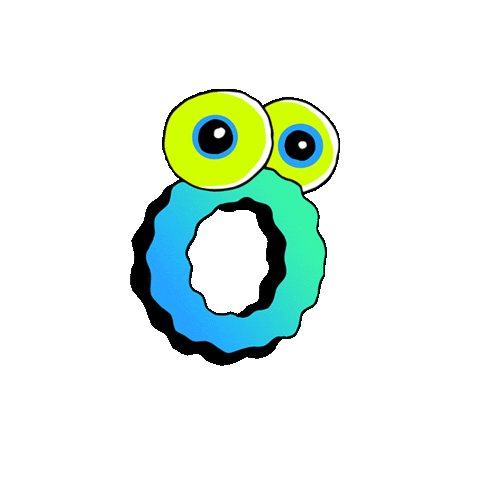 Can you believe that it has been more than 18 months since the pandemic hit? While many countries are still battling the virus and its mutations, some have decided that it's time to get back to normal and live with Covid-19.
These five countries have come up with ways to tackle the virus by devising a strategy to let their citizens go about their lives as usual. While some have managed to vaccinate a large chunk of their population, others are being forced to get back to normalcy to revive their economies that took a hit amid the numerous lockdowns.
Disclaimer!
Owliver says stays home, stay safe. Even if you are vaccinated and the government is easing restrictions in your country, it is safer to continue to wear masks, wash hands regularly, and avoid being in crowded place.
Let's look at what these countries are planning, and how they decided to ease restrictions on their citizens.
Denmark
The Danish government decided to lift all the restrictions it had set on September 10, saying Covid-19 "was no longer a threat." The people of Denmark, or the Danes, can now enter restaurants without showing a 'Covid passport' indicating that they are vaccinated, they can use public transport without wearing a face mask, and also meet in large numbers without restrictions.
How was Denmark able to bring back pre-pandemic life? This can be credited to the country's robust vaccine drive — as on September 13, over 74% of the population had received their shots. However, the health minister Magnus Heunicke has asked citizens to be cautious as the government will not think twice about introducing restrictions if cases go up.
Singapore
Back in June, Singapore's government announced that it was planning to move toward a 'living with Covid' strategy. Their plan is to control outbreaks with vaccines and monitoring hospitalisations, rather than restricting citizens.
"The bad news is that Covid-19 may never go away. The good news is that it is possible to live normally with it in our midst," Singapore's top Covid-19 officials had said in June.
In August, the government began to ease restrictions and allowed those who were fully vaccinated to eat at restaurants and gather in groups of five.
The bad news is that the Delta variant has been hitting the country pretty hard. This highly contagious mutation of the virus has put the plan to reopen under strain, forcing officials to pause further reopening.
Singapore pursued an aggressive 'zero-Covid strategy' before shifting its approach, and has one of the highest Covid-19 vaccination rates in the world, with 81% of the population.
Thailand
Thailand, with its crystal clear waters and tropical climate, relies heavily on tourism. It plans to reopen Bangkok and other popular destinations to foreign visitors next month, officials said last week.
As part of this programme, tourists who are fully vaccinated will be allowed to enter Bangkok, Hua Hin, Pattaya and Chiang Mai. The island of Phuket, where tourists throng, reopened to vaccinated foreign visitors on July 1, without any quarantine requirements.
The question is — is Thailand ready for such a move? Reports say no. Although 2020 wasn't all that dire for the country which had implemented strict measures like containment zones, 2021 has been rough.
Vaccination rates are low at just under 18% as of September 13, with a further 21% partially vaccinated.
South Africa
South Africa has managed to bring its infection rates down. Night curfew timings, size of gatherings allowed both indoors and outdoors and other relaxations have been announced by the country's President Cyril Ramaphosa.
South Africa actually had very strict rules in place earlier when it comes to social distancing and gatherings. Though vaccination rates are low, the country now has supple of enough vaccine doses to cover the entire adult population. More than a quarter of adults have gotten at least one dose.
Do you think its right for countries to ease restrictions while a large number of people are not vaccinated? Let us know your thoughts in the comments below!
Chile
Chile has got praise from across the world for how successfully it carried out its vaccination programme. According to the health ministry's latest reports, almost 87% of Chileans are fully vaccinated.
The country has already started distributing booster shots to those who are fully vaccinated. Also, health authorities approved the use of the Chinese vaccine Sinovac for children aged six and over.
An additional dose of a vaccine needed periodically to 'boost' the immune system is called a booster shot.
Though the Delta variant is very much around, the government there has announced plans to reopen the country to international tourism from October 1. Foreign non-residents will be able to enter provided they meet certain requirements and isolate for five days on arrival.
Meanwhile, in India, things may start to look up, says chief scientist of the World Health Organization (WHO) Dr Soumya Swaminathan.
"We may be entering some kind of stage of endemicity where there is low level transmission or moderate level transmission going on but we are not seeing the kinds of exponential growth and peaks that we saw a few months ago," Swaminathan said in an interview.
What is an endemic?
The United States' Centers for Disease Control and Prevention defines an endemic as "the constant presence and/or usual prevalence of a disease or infectious agent in a population within a geographic area". Simply put, a population slowly learns to live with the disease. An endemic is the observed level of a disease and never the desired level, since desired level of any disease will always be zero. When the disease rises above expected levels, it becomes an epidemic or an outbreak, and when the epidemic spreads to several countries it becomes a pandemic.
---
Sources: CNN, The Guardian, Hindustan Times, Reuters