Long live Mario: How Twitter almost convinced us the icon had died

3

min read
Reading Time:
3
minutes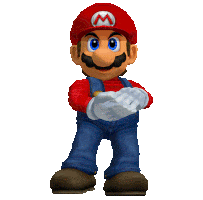 This is the story of a brave man named Mario, who reportedly passed away on March 31 after almost a four-decade-long career of making children, and adults, happy. Who is Mario? Is he a superhero or a comedian or a beloved musician? Wrong on all counts – he's a small Italian man who risks his life over and over to rescue a princess. Also, he's a video game character – one so popular that he is the brand ambassador of Japanese electronics and video game company Nintendo.
Memes over Mario's death went viral on Twitter.
Mario's death had been trending on Twitter with people bidding goodbye to the much-loved moustached hero, but the truth is, Mario isn't actually dead. So what was all the frenzy over his death about? Let's take a look.
Is Mario dead?
Fans can breathe a sigh of relief, as Mario isn't dead. However, a few of his games won't be available anymore. Nintendo ended sales of Super Mario 3D All-Stars and Super Mario Bros 35 – both relatively new games. These decisions were made by the company a few months back.
What fuelled the rumours?
Back in September, Nintendo hosted an event to celebrate 35 years of Mario, which is when the release of both Super Mario 3D All-Stars and Super Mario Bros 35 was announced. However, each game would only be available until March 31, after which it would be pulled from online stores and no longer distributed to shops.
35 years of Mario
Nintendo's flagship character was brought to life by Shigeru Miyamoto. Mario first appeared in the 1981 arcade game Donkey Kong as 'Jumpman', and became an instant celebrity. In 1982, Minoru Arakawa, the president of Nintendo in America, renamed the character Mario after the owner of the company's first warehouse. Then, in 1983, the arcade game Mario Bros was created, which was the first video game to feature Mario and also his brother Luigi.
He first entered homes in 1985 when Nintendo's first home video game consoles were introduced with Mario starring in Super Mario Bros. This game sold more than 50 million units worldwide, and even more when Nintendo brought the Game Boy into the picture. By the end of 1993, there were more than 100 million Mario-titled games sold across the world!
This made fans wonder if March 31 would be Mario's last day, and sparked off thousands of memes and tributes to the fictional character.
What's going to happen to Mario now?
Well, we think he's going to be just fine. In fact, he recently got his own theme park in Japan! Nintendo even has a new Mario game coming out called Mario Golf: Super Rush. So, Mario isn't going anywhere, and will continue to the company's mascot for years to come.
Owliver's Obscure Facts
An unopened copy of Nintendo's Super Mario Bros that was bought in 1986 and then forgotten about in a desk drawer for over three decades, has been sold at an auction for $660,000 (roughly Rs 4.8 crore)!
Sources: CNN, nerdist.com, Twitter