Mercury rising: India is currently in the midst of a heatwave!

5

min read
Reading Time:
4
minutes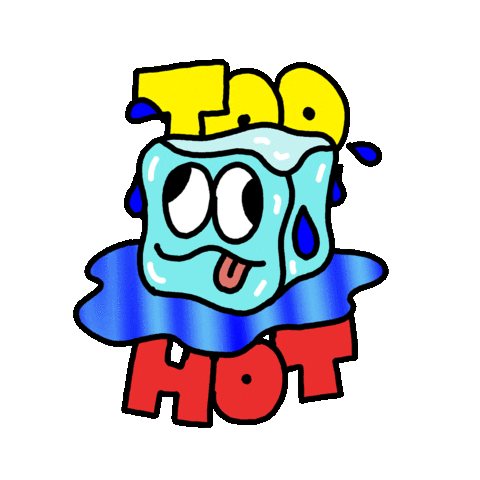 "It's so hot!"
"I'm melting!"
"Please turn on the AC!"
"I can't step out during the day!"

Have you found yourself uttering any of these words in the past few weeks? If the answer is yes, then you have found yourself in the right place. Many parts of India are witnessing severe heat and record-breaking temperatures because the country is in the middle of a heatwave.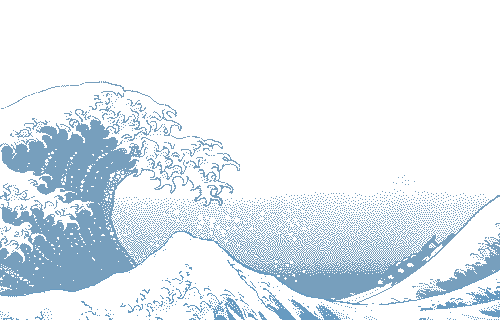 No, not that kind of wave. A heatwave is a pretty unpleasant thing, and we're going to understand exactly what it is.
What is a heatwave?
According to the India Meteorological Department or  IMD, a heatwave is a condition of air temperature which becomes fatal to the human body when exposed. A heatwave is defined based on the temperature thresholds over a region in terms of actual temperature or its departure from normal.
What are the criteria for declaring a heatwave?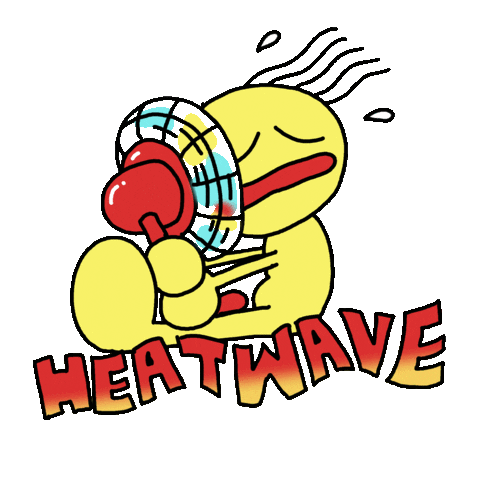 A heatwave is declared when the maximum temperature of a place crosses 40 degrees Celsius over the plains, 37 degrees Celsius along the coasts, and 35 degrees Celsius in hilly areas. According to the IMD, this is when the temperature can cause harm to the human body.
Heatwaves are one of the extreme weather events (EWE). It has claimed more than 17,000 lives in 50 years in India, according to a paper published by India's top meteorologists last year. It occurs mainly from March to June. But in some rare cases, a heatwave can also occur in July, according to the IMD. The peak month of the heatwave in the country is in May.
Owliver's Obscure Observations
The heatwave has also been felt by India's neighbour Pakistan, where the cities of Jacobabad and Sibi in the country's Sindh province recorded highs of 47 degrees Celsius recently, according to Pakistan's Meteorological Department (PMD).
More than 6,000 people were killed because of heatwaves over eight years until 2018. Of that, government records show, 34% (2,081 deaths) were in 2015, the year that saw one of the world's deadliest heatwaves on record, according to reports.
There were 706 heatwave incidents in the country from 1971 to 2019. Yet, it was only in 2015 that India developed a national-level strategy to fight the calamity. Before that, the primary responsibility for disaster management rested with state governments, according the National Disaster Management Authority (NDMA), which is headed by the country's prime minister.
Heatwaves were not notified as a disaster at the national level under the existing disaster relief policies. State governments were allowed to spend up to 10 % of funds for heatwave relief.
However, the states of Rajasthan, Maharashtra, Karnataka, Kerala, Andhra Pradesh, Chhattisgarh, and Odisha, which experience frequent heatwaves, had declared it a local disaster.
How does IMD monitor heatwaves?
The IMD says it has a big network of observatories covering the entire country to measure meteorological parameters like temperature, humidity, pressure etc.
"Based on daily maximum temperature station data, climatology of maximum temperature is prepared for the period 1981-2010 to find out the normal maximum temperature of the day for a particular station. Thereafter, IMD declared heatwave over the region as per its definition," The IMD adds.
Owliver's Obscure Observations
The state of Odisha has a dedicated heatwave committee chaired by the Odisha State Disaster Management Authority and it has representatives from other relevant departments such as water and sanitation.
Summer vacations in the state were cut short by 35 days this year and have been announced for 6 June to 16 June. Due to the prevailing heatwave in the state, a five-day suspension of classes for all students was announced from April 20 to April 26. It has also shut anganwadis and other educational instututions. West Bengal and Telagana have also adopted similar measures.
How to protect yourself during a heatwave
> Drink sufficient water as often as possible, even if not thirsty.
> Avoid going out in the sun, especially between 12 noon and 3 pm.
> Avoid strenuous activities when the outside temperature is high. 
> Wear lightweight, light-coloured, loose, and cotton clothes.
> Avoid tea, coffee and soft drinks, which dehydrate the body.
> Keep your home cool, use curtains, shutters or sunshades and open windows at night.
> Use fans, and damp clothing and take bath in cold water frequently.
Owliver's Obscure Observations
Why do we say 'mercury rising' for change in weather patterns? The term mercury is used figuratively in such expressions as "the mercury's rising" to mean that the temperature is going up. Mercury, a metal filled inside a thermometer, rises and falls as per the change in temperature.
How much do you know about India's climate? Test your knowledge — before you go, try your hand at this short puzzle!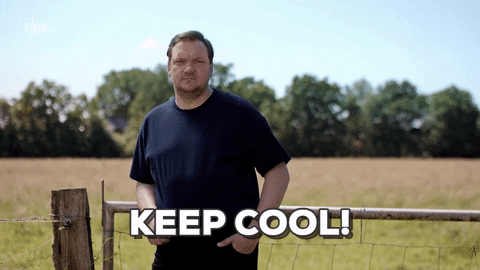 Remember to stay hydrated, and keep it cool!
---