No fuel, no food, no power: Sri Lanka is facing a deep economic crisis

9

min read
Reading Time:
6
minutes
Violent protests on the streets, long power cuts, severe shortage of essential commodities, fuel prices skyrocketing, a government that is crumbling. Sounds like something out of a horror novel doesn't it? Unfortunately, dear readers, this is very much the reality for one of the most serene places on Earth.
Yes, we're talking about the beautiful island nation of Sri Lanka, which is seeing its worst economic crisis since 1948, when it gained independence from the British Empire.
Things are so bleak that Sri Lanka's President Gotabaya Rajapaksa declared an Emergency on April 1. This is the second time within a year that Rajapaksa has resorted to this measure — he declared an Emergency on August 30 last year to deal with hoarding of essential commodities when the economic crisis had begun to reveal itself in all its severity. However, the Emergency was lifted within a few weeks.
When a state of Emergency is declared, it refers to a situation of national danger or disaster in which a government suspends normal constitutional procedures in order to regain control.
Anger has been brewing within citizens for a while now against President Rajapaksa's handling of a worsening economic crisis in the island nation of 22 million people. Things took a bad turn last week when protests spiralled into violence, as hundreds of protesters clashed with the police for several hours.
Owliver's Obscure Observations
Most of the protests have been organised through social media platforms like Facebook, Twitter and WhatsApp. Social media sites were then partially blocked by the government for 15 hours until the Human Rights Commission of Sri Lanka ruled that the ban was illegal.
What is important to note here is that the nation had seen years and years of turmoil till 2009. A civil war had broken out in Sri Lanka after the British left. The two warring sides — the majority Sinhalese who are Buddhist and the minority of Tamil-speaking Hindus, Muslims and Christians fought over the creation of a separate independent state called Tamil Eelam. During this war, several people lost their lives and the economy suffered. However, the country slowly recovered from this situation, banking mostly on foreign money and tourism.
What brought Sri Lanka to this state?
Let's unravel the issue together…
The main cause of the country's crumbling economy is its shortage of foreign currency, which has led to a massive reduction in imports of essential items. What's important to know about Sri Lanka is that it relies heavily on its imports. It imports petroleum, food, paper, sugar, lentils, medicines, and transportation equipment, among other essential items. The shortage of foreign currency means the country does not have the money to buy (import) these goods. Imports are so essential that the government had to cancel examinations for millions of school students because it ran out of printing paper!
Experts say that Sri Lanka is a classic 'twin deficits economy'. This means that a country's national expenditure exceeds its national income, and that it is importing more than it is exporting.
 The country's tourism sector — one of the biggest revenue generators for the economy — had been impacted hard by the 2019 bomb blasts across Colombo. The Covid pandemic worsened the situation. As the crisis deepened, the country's economy was locked out of global markets. This led to the forex reserve falling by almost 70 per cent over the past two years. According to Bloomberg, Sri Lanka had a forex reserve of just $2.3 billion in February and debts close to $7 billion — a big part of them due in July this year!
Foreign exchange reserves or 'forex' reserves are assets such as foreign currencies, gold reserves, treasury bills, etc, retained by a central bank or other monetary authority of a country. In India, Reserve Bank of India or RBI is the guardian of the foreign exchange reserves. The forex helps determine the exchange rate, the price of one currency in terms of another, and helps to determine a nation's economic health.
 The government's move to ban chemical fertilisers in 2021 has led to a drop in rice crop this year.
The war between Russia and Ukraine also has a role to play here. As the war unfolded, the price of some goods, especially crude oil, went up drastically, which Sri Lanka cannot afford. Also, a major chunk of tourists to who flock to Sri Lanka are from Russia and Ukraine, and both these countries are warring.
What Is Sri Lanka doing about it?
The Sri Lankan government is also in the midst of a major crisis. People want President Rajapaksha to resign. Rajapaksha, who refuses to step down, has offered to share power with the opposition party, which the latter has refused. Members of the parliament have been quitting too, including the finance minister most recently!
Clearly, Sri Lanka needs help, and is turning to China and India. China is reportedly considering a $2.5 billion loan request from Sri Lanka.
Within this, the loan will constitute $1 billion and $1.5 billion will go towards clearing a part Sri Lanka's previous debt towards China.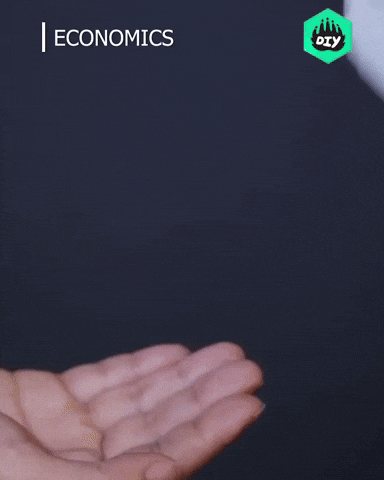 India has also stepped in to aid its neighbour. The State Bank of India and the Government of Sri Lanka came to an agreement last week when Finance Minister Basil Rajapaksa visited New Delhi.
India agreed to extend $1 billion cto the government of Sri Lanka, which will ensure that it can procure food, medicines and other essential commodities for the people.
Sri Lanka is finally seeking aid from the IMF. President Rajapaksa stated that he had given a green light for an IMF programme to aid Colombo.
Owliver's Obscure Observations
The International Monetary Fund (IMF) is an organisation of 190 countries, working for the cause of global monetary cooperation, financial stability, international trade, promoting high employment and sustainable economic growth, and reduce poverty around the world.
IMF spokesman Gerry Rice said that it will "discuss with the authorities how best we can assist Sri Lanka going forward," as reported by Reuters.
Owliver's Big Questions
Can Sri Lanka recover from its crisis with help from the IMF?
Can tourism help the economy spring back?
Can changing the government bring about stability?
---
Sources: New York Times, NDTV, The Quint, Al Jazeera, Indian Express, Money Control