Not such sweet news – Most honey we get in the market is impure!

4

min read
Reading Time:
3
minutes
Last month, the Centre for Science and Environment (CSE) conducted a study on honey, and what they discovered, was definitely not sweet.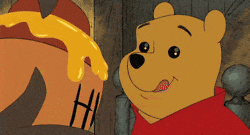 The study uncovered that major Indian brands, including Dabur, Patanjali and Zandu are selling adulterated honey using a modified sugar from China. This sugar doesn't show up in basic tests, researchers from CSE found.
What exactly does adulterated mean? It means when a substance is added to something so as to bring down its quality. This is done to by manufacturers to increase production and cut down costs.
A sugary investigation
Earlier, it was found that sugars from corn, sugarcane, rice and beetroot were being used to increase the sweetness of honey, but this type of adulteration could be detected using tests called C3 and C4. However, the sugar syrup being used now can only being detected by a test called Nuclear Magnetic Resonance (NMR), which were only recently made compulsory for the testing of honey that is meant to be exported.
CSE had launched an investigation into honey when beekeepers in North India said they weren't making profits despite an increase in the sale of honey amid the Covid-19 pandemic.
CSE director general Sunita Narain said in a statement, "It is a food fraud more nefarious and more sophisticated than what we found in our 2003 and 2006 investigations into soft drinks; more damaging to our health than perhaps anything that we have found till now — keeping in mind the fact that we are still fighting against a killer Covid-19 pandemic with our backs to the wall."
She added, "This is immensely worrying, as it will further compromise health in the troubled times of Covid-19. We know that households today are consuming more honey because of its intrinsic goodness — antimicrobial and anti-inflammatory properties."
Meanwhile, people representing these big brands denied the claims, saying that they met all requirements laid down by the Food Safety and Standards Authority of India (FSSAI). FSSAI is a government body that makes sure what we eat meets certain standards. Any food-related business needs a license from FSSAI, including portals such as Swiggy and Zomato!
Watch what you eat!
Adulteration of food is highly dangerous, and can lead to health complications. Here is a list of some common adulterated foods in India:
Milk – In 2012, it was found that in 33 states, milk was adulterated with water, detergent, fat and urea!
Tea/coffee – Tea leaves and coffee seeds are often adulterated. Other leaves of the same colour are mixed with tea leaves, while tamarind and mustard seeds are often mixed with coffee.
Wheat and other grains – Wheat is commonly adulterated with ergot, a dangerous fungus.
Vegetables and fruits – Ever seen a tomato or an apple look extra shiny? Beware, as veggies and fruits are often coloured with dyes and waxes to make them look more appealing.
Ghee – Ghee is often mixed with vegetable oil and starch.
Red chilli powder – Brick powder and artificial colours are used to make chilli powder impure.
Salt – Did you know chalk powder is added to salt? You can check by putting a spoon of salt in water. If the water turns white and particles settle at the bottom, you can be sure that it is adulterated.
Ice cream – Unfortunately, our favourite ice creams run the risk of being adulterated too. Harmful chemicals like ethyl acetate and nitrate, washing powder and a type of gum are common adulterants.
We at Owliver hope you are more careful about what you put into your tummies, so as to keep yourself and your family healthy!
Sources: India Today, Times of India, The Print
Photos: BBC Good Food, BBC.com