Pig, dog, or loaf of bread? This feverish film turns the world on its head

3

min read
Reading Time:
3
minutes
Movie: The Mitchells vs The Machines
Rating: 4.5/5
Look out, World! They're hungry, they're strapped in for success, and they have no idea what they're doing.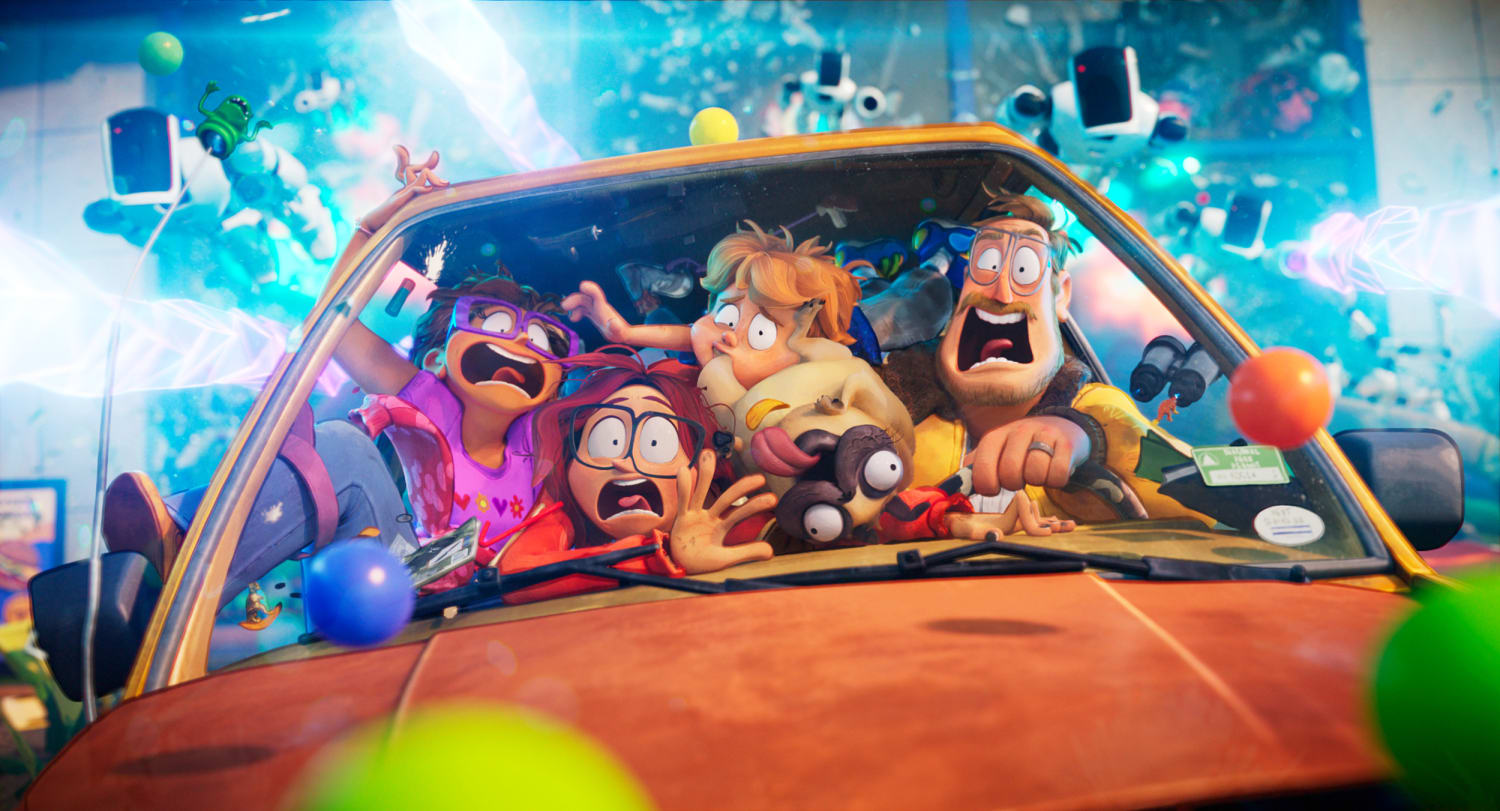 It's time for you to meet the Mitchells: The Worst Family of all Time.
The Mitchells vs The Machines follows the life of Katie Mitchell, a young girl who makes quirky short films with crazy graphics. The problem is that her Luddite father, Rick Mitchell, doesn't seem to understand her art at all. Meanwhile, he goes around fussing about screw-drivers and apocalyptic safety scenarios, obsessions Katie just can't get behind. Much to the rest of the family's dismay, the duo is always at loggerheads.
But soon that's all going to change. Katie is about to head off to film school, where she'll meet a whole group of people just like her. Until then, she only has her motherly mother, her slightly-off brother, Aaron, and the world's weirdest dog.
The Apocalypse
Unfortunately, it just so happens that just when Katie is about to head off to film school, she is met with the ACTUAL apocalypse. The machines have come to life, and the AI has had just about enough with humans and their selfishness. With the promise of good wifi, the AI leader traps all the humans and prepares to send them off into space forever. The only family they can't seem to get a hold of is the chaotic Mitchell family. Can Rick and Mitchell put their issues aside and work together? How is the world's weirdest dog going to hold up in the apocalypse? And can the Mitchells break the machines? Immerse yourself in the vivid visuals of this bizarre film to find out.
Trust us, it's an absolute chaotic, wonky, weird blast!
Rating: PG
Running time: 1 hrs 53 minutes
Directed by: Michael Rianda and Jeff Rowe
Genre: Scifi/ Comedy/ Animated
You can watch this film on Netflix
Owliver's score: 4.5/5
Warning: The film has flashing images that can be distressing for some viewers.
Watch the trailer for the film below: