Saving the great African safari

3

min read
Reading Time:
3
minutes
Have you ever been on a safari? Tourists pile into weathered jeeps and drive off into the wild and unknown. It gives people a chance to watch and spot wild animals in their natural habitat, doing the things they would usually do on a regular day.
Now, ever since Covid-19 put the brakes on safaris in the dense jungles of Africa, park officials and conservationists have been worried. How would they be able to protect these animals without the funds from tourists? And what would happen to all those people whose jobs depended on this?
They came up with a creative solution to this problem; virtual safaris! Armchair tourists will now be able to explore the jungles either through a recorded safari or while travelling with a live host in real time.
Isn't this so much better than spending all that time and money travelling during a pandemic? Also, its now easier to enjoy this clip of a lioness opening a car door since you aren't in the car!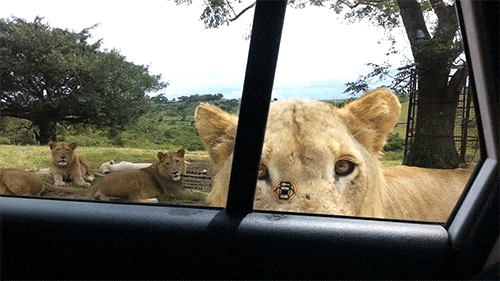 Why are safaris important?
Going on safaris enables people to see why forests and other natural parks are important for the planet
They learn more about the wildlife ecosystem and hence appreciate it more and perhaps work in small ways to conserve them
The funds from the tourist directly go into conservation efforts, helping save many species from endangerment
Locals and rural communities that live in the jungles and know them well benefit from the tourism industry
Most tourist companies and lodges reinvest a large part of their business into conservation!
Anusha
What's so great about a virtual safari?
The biggest advantage of these virtual safaris is its ability to reach people who otherwise couldn't afford to travel to Africa or did not have the chance. Here, you also have a chance to experience the entire gamut of Africa's rich and exotic wildlife, from elephants and rhinos to zebras. All you have to do is pick and choose from the different companies offering these safaris across the continent.
Currently, these virtual safaris are being ticketed at $250 a person for an experience, and while this may sound steep, remember that the money is going towards making sure the local families have food and protection from the virus, apart from a major percentage going towards conservation efforts.
Where can I go to experience a virtual safari?
Sign up on Singita's Instagram for the "notify me" setting to receive push notifications whenever Singita goes live with a game drive.
Sunrise safaris happen between 6:30 a.m. – 9:30 a.m. Central African Time (CAT)). Sunset safaris occur from 3:00 p.m. – 6:00 p.m. CAT.
The Ulusaba safari takes place every Monday and the Mahali Mzuri safari happens on Wendesndays on Virgin Limited Edition's Facebook page.
While not the same as interactive safari experiences, Africam.com and Explore.org are both home to a host of live webcams watching wildlife throughout Africa. You can log on anytime to catch a glimpse of whatever creature might be on screen at the moment.
Featured Image: Meerkats at Tswalu (Tswalu)
Source: Smithsonian