Dearly departed pets can now rest in peace in Delhi's new pet crematorium

3

min read
Reading Time:
3
minutes
It's hard to lose a pet as they are like family members and integral parts of our lives. When they pass, it feels like the world has come crashing down, and we wish we could hold on to them for longer. We wish to give them decent farewells, but that isn't always easy in India, as dedicated facilities to bury or cremate our beloved furry friends are few, full or non-existent. Earlier, people found it very hard to cremate their pets and get last rites performed.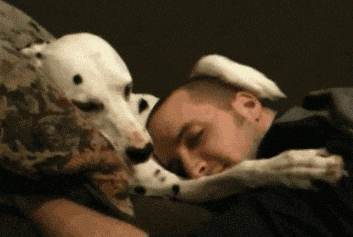 Now, in what comes as a boon to pet owners, the South Delhi Municipal Corporation (SCMC) has started to set up its first public crematorium for cats and dogs. At this facility, in Dwarka in the city, pets can be cremated with all the proper rituals, and their ashes will be stored for up to 15 days after.
The project is a public-private partnership (PPP). Senior SDMC officials said that because pets are like family, the grief of losing them is akin to losing a family. At the same time, deaths of stray dogs in India often go unnoticed. It's not uncommon to spot them on the street or the road and at the most, the sight elicits a sad reaction, before people go on with their lives.
"We want such animals to also have dignified last rites, as we do for humans. So we have asked for provisions to be made to have a priest at the crematorium who will perform the rituals in a traditional way for a dead pet," the official told PTI.
An officer from the veterinary department was quoted as saying that many pet owners wish to immerse ashes in rivers. To facilitate this, provisions will be made so they can collect the ashes up to 15 days after the cremation, the official said.
Strays dog cremations free of charge
While the facility has not come up yet, the prices for cremations have been set. To cremate a dog weighing up to 30 kg, the rate will be Rs 2,000, and for dogs weighing more than that, owners will have to pay Rs 3,000. Stray dogs will be cremated free of charge. However, someone bringing a dead stray dog or cat from areas falling under the North Corporation or the East Corporation, will have to pay Rs 500.
The facility will have two units, one with a capacity to hold 150 kg biomass for heavy dogs, and another one of 100 kg capacity, primarily for stray dogs.
In other furry news….
A machine that eats your trash, feeds the strays
A company named Pugedon in Istanbul, Turkey has set up a vending machine that dispenses food for stray dogs. The best part is that you can deposit bottles that need to recycled for the service to work.
The profit from the recycled bottles covers the cost of the dog food that the machine dispenses. Istanbul is known for its high number of stray dogs.
Sources: Vice India, Deccan Herald