The creepy and wonderful tale of Coraline

4

min read
Reading Time:
3
minutes
This week Owliver has a spooky yet wonderful recommendation for you. Let's step into the world of Caroline – the story of a young girl who moves into a new house only to have strange and supernatural things to her. Written by Neil Gaiman, this story will have you gripped. And don't worry, it's not the kind of scary that's going to give you nightmares.
Neil Gaiman is an English author of short fiction, novels, comic books, graphic novels, nonfiction, audio theatre, and films. He is known for his works such as the comic book series The Sandman and novels Stardust, American Gods, and The Graveyard Book.
Stranger things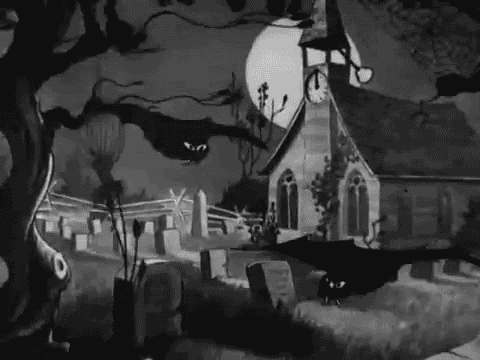 This short novel tells the amazing, and creepy, tale of what happens when a girl named Coraline and her parents move into an apartment on the second floor of a very old house. Two elderly retired actresses live on the ground floor and an old, and quite strange, man who says he is training a mouse circus, lives in the flat above Coraline's family.
Coraline slowly starts getting bored and restless as her parents don't pay much attention to her and the other inhabitants are, let's face it, an odd bunch. So, she starts exploring this old house to pass the time. Coraline discovers a door that opens onto a brick wall. Her mother explains that when the house was divided into apartments, the doorway which divides their house and the empty flat on the other side was sealed with bricks.
What happens next is strange sounds, shadows, weird messages from her neighbours and a stone that supposedly keeps bad things away. However, it's when Coraline opens the door to the brick wall, and walks into the supposedly empty apartment that things get really strange and spooky.
The apartment, which was thought to be inhabited, is furnished. Living in it is a woman who sounds much like Carline's mother and introduces herself as Coraline's "other mother" and Coraline's "other father." While initially enjoying the good food and attention, Coraline finds more and more to worry her. Her other mother insists they want her to stay forever, her real parents disappear and Coraline quickly realises that it will be up to her to save herself and her real parents.
She sets out on a mission to help her real parents and neighbours with the help of three young ghosts and a talking cat! By being brave and resourceful, Coraline manages to achieve more than she could ever imagine, and all this is told in the most exciting and dramatic way.
Rating: PG
Author: Neil Gaiman
Pages: 210 pages
Genre: Dark fiction, fantasy
Owliver's score: 4/5

Watch the trailer to the 2009 stop-motion animation below!
Would you give Coraline a try? We recommend this book for the 8-12 year age group.