The curious incident of an elephant and a well

2

min read
Reading Time:
2
minutes
An elephant strayed into a village bordering the forests in Dharmapuri district of Tamil Nadu late last week. As it wandered around, it fell into a 50-foot well that was surrounded by bushes. The well didn't have a wall around it. The poor elephant cried and villagers crowded around to see what could be done.
When forest officials heard, they rushed to the scene and conducted a 12-hour rescue mission to save the elephant. In the end, everything went well, and the elephant, hale and healthy, was provided a light snack before being let off into the wild.
The rescuers first began by cutting off the shrubs and then tried to pump out the water in the wall with big pipes. But, apparently, the elephant wasn't too happy with the pipes being there and began to attack them!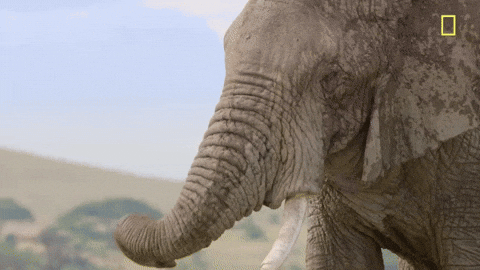 The next plan of action was to actually pull the elephant out of the well. Since this wasn't possible with the elephant being in a sour mood, the locals consulted the help of doctors to sedate the animal. As the elephant slipped into an evening snooze, rescuers worked to tie ropes around it to lift it out of the well with a crane.
Owliver's Obscure Observation: Did you know that one of the ropes snapped as the elephant was being lifted? The rescuers had to quickly tie another one to make sure the elephant remained safe.
Thankfully, no one was hurt during the rescue, including the elephant, who was shocked but healthy overall.
How did this happen?
Unfortunately, this wasn't an isolated incident. There have been atleast two other elephants rescued in a similar fashion from the same district this year. Urbanization, overpopulation, and loss of habitats are pushing more and more animals out of the jungles and closer to human settlements!
Watch the video below to see this daring rescue mission that went late into the night.
Think with Owliver: How are humans affecting wildlife and their habitats? Read the following stories by Owliver's Team to understand this better.
Resources
Our planet is now at the mercy of the world's biggest bank
Humans are affecting the Right Whale and Olive Ridley Turtle populations
Development projects have left Goa's forests in danger of disappearing
Humans have wiped out two-thirds of the world's wildlife
Featured Image and excerpts from – The Guardian