The humongous painting that will change the world

5

min read
Reading Time:
4
minutes
Have you seen a painting on a canvas before? 
Was it this big?
Perhaps this big?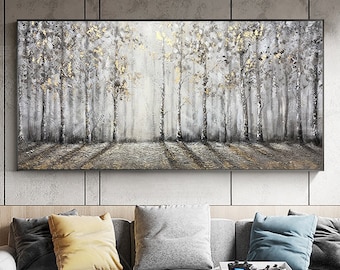 Or maybe even this big?
Well, you're about to take a look at the largest, most eye-popping, massive canvas painting that has ever been made. 
This 17000 square foot painting, The Journey of Humanity, was created by Sacha Jafri. It is the largest canvas painting ever made and recently became one of the most expensive paintings ever sold. It's so big that it can fill four NBA basketball courts and it was even awarded the Guinness World Record for the largest painting ever made!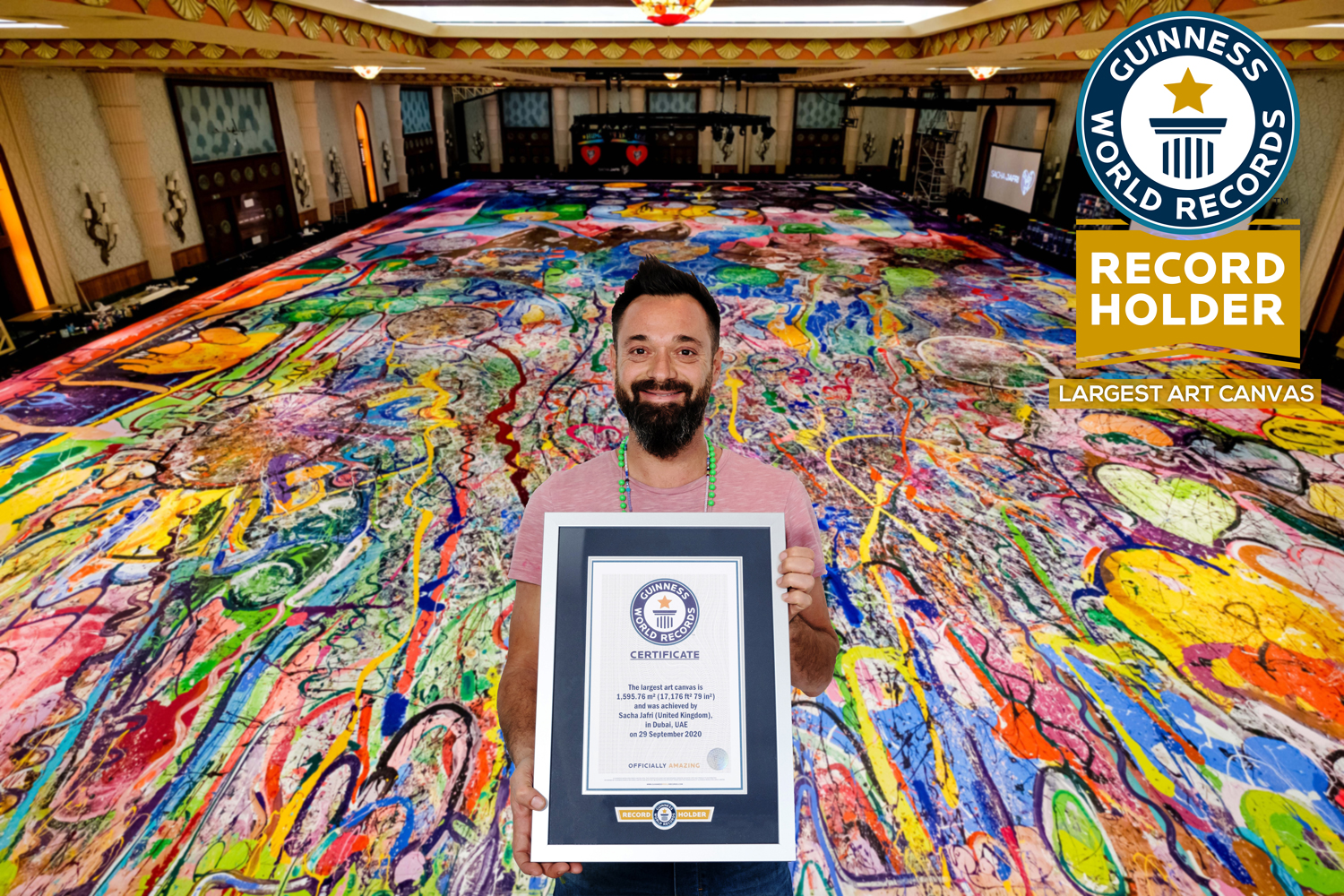 How The Journey of Humanity came to be
Sacha Jafri had a big year planned ahead of him when he got stuck in Dubai during the pandemic related lockdown. He was about to make art for the Olympics and several such prestigious events, but they all got cancelled. Distraught, Jafri felt a sense of isolation. That got him wondering, "how must children around the world feel?". So, he decided to raise awareness about the ways that the pandemic affected children around the world.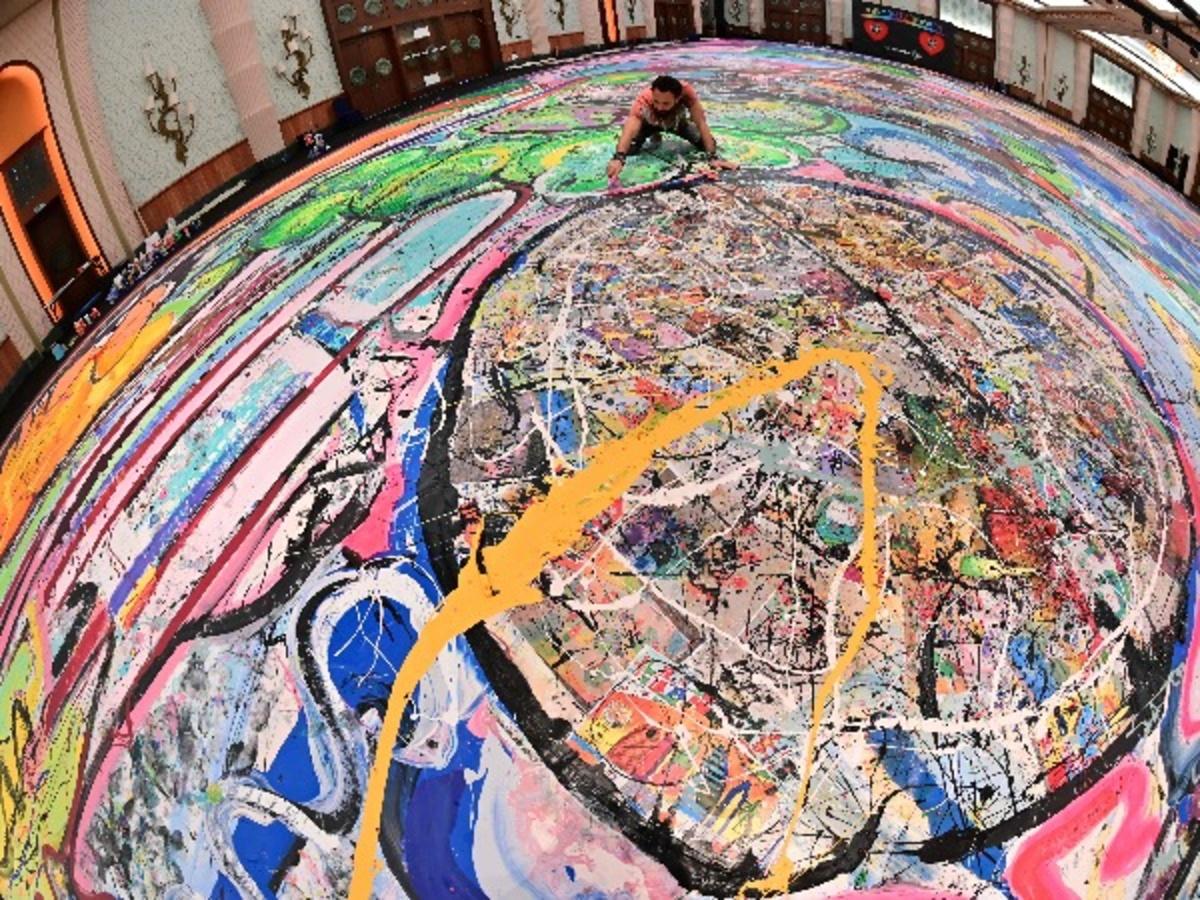 Jafri knew he had to do something exciting, of which the world had to take notice. So, he set about to make the grandest work of art that has ever been made on canvas. Jafri brought tonnes of paints and began to splatter. He painted abstract patterns and layered the canvas with several layers of thick glossy paint. In fact, Jafri even invited children everywhere to send in their paintings depicting how the lockdown made them feel. He then incorporated these pictures as circular patterns in the massive masterpiece.
Owliver's Obscure Observation: Sacha Jafri used 1,065 paint brushes and 6,300 litres of paint to make this work. He painted for 20 hours a day for 8 months straight and never left the ballroom in which his painting was laid out. The man even slept there! What's more, is that he did it all by himself. Jafri spent so much time pouring over his painting that he dislocated both his spine and his ankles!
The sale
When Sacha completed the painting, he split it into 70 pieces ad decided to auction it off at different venues. However, he was frequently visited by a French businessman who became captivated by the artwork. The businessman, Andre Abdoune, was so taken in by the painting's message that he would often come to look at it and cry. He decided that he would not just buy the whole uncut canvas but also pay double the expected amount. He eventually shelled out a whopping 62 million dollars, or 450 crores, and made The Journey of Humanity one of the most expensive paintings in the world.
What next?
Abdoune plans to build an entire museum just for the painting! Moreover, Sacha's dream has come true in more ways than one. All the money that Sacha Jafri made from The Journey of Humanity will go to charities that help provide shelter and education to underprivileged children! The charities set to benefit include UNICEF, UNESCO, Global Gift Foundation, and Dubai Cares.
Watch Sacha Jafri talk about The Journey of Humanity:
With Excerpts From: IndianExpress, ArtNews, CBC, Trak.in, and CNN