The slap that stole the show

12

min read
Reading Time:
7
minutes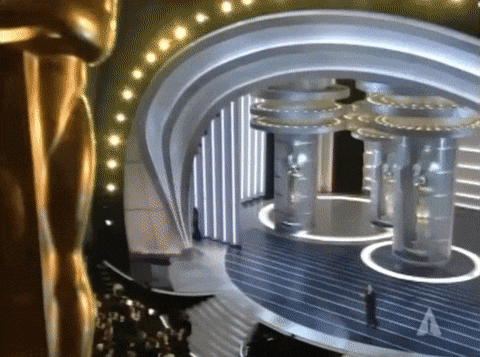 Ah, the Academy Awards. That special night once a year that's all about celebrating film, glamour and that special gold statue we all know as the prestigious Oscar.
This year was the 94th edition of this Hollywood extravaganza, and the biggest names from the world of film gathered under one roof after two years of the event being held online. While attendees and the millions of viewers across the world were waiting to see who would steal the show at this awards function, it was one particular incident that took everyone's breath away.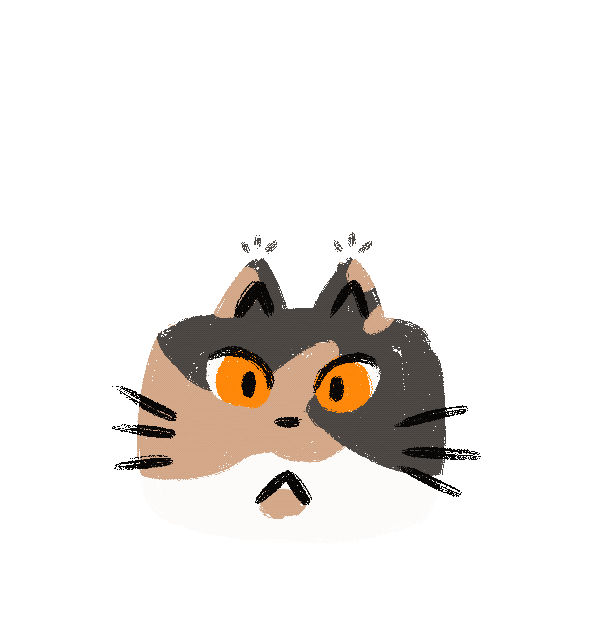 The unexpected slap
Each year, the Academy of Motion Picture Arts and Sciences, which hosts this event, picks some actors to host it. These hosts, usually comedians, keep the guests entertained in between the awards, often poking fun at the expense of the guests themselves. This is all meant to be in good spirit, not to be taken to heart. However, one particular joke made by actor and comedian Chris Rock, did not sit well with a big star who was nominated for the 'Best Actor' award, and expected to win. Will Smith, the star of many movies such as Men in Black, The Pursuit of Happyness, Bad Boys, etc., was nominated for his lead role in King Richard, in which he plays the father of tennis legends Venus and Serena Williams.
What was the joke?
Well, can you really call it a joke if the person it's about does not find it funny? We'll get into that debate later — here's what happened. Chris was up on stage, making jokes as usual. He then went onto comment on Jada Pinkett Smith — Will's wife and fellow actor/TV show host. He commented on Jada's bald head, calling her 'G.I Jane', the female counterpart to the buzzed head soldier in popular culture. This did not sit well with Jada and Will.
What you should know about the award ceremony is that it is broadcast live to millions of people tuning in. So, what happened next, came as a shock to not only the attendees, but also to audiences like you and I, who were watching from our homes.
Will, who was upset by the joke made about his wife's bald head, walked up to the stage and slapped Chris! He then walked back to his seat, leaving Chris and others in shock. He then shouted at Chris to leave his wife's name out of such jokes. What people could not understand was whether this was staged or not, but as it turns out, the slap was all real.
What made Will so angry?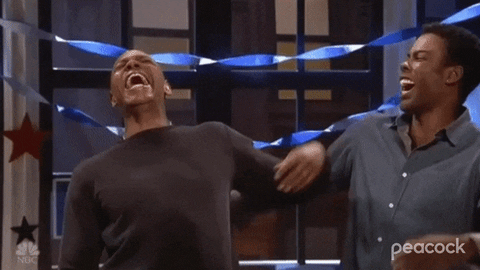 Stand-up comedians are known to pick on members of the audience while performing — so why was Will so angry? This is where we learnt that Jada suffers from a condition called alopecia, which results in the losing of one's hair. She has spoken openly about losing her hair and the challenges she has faced. The fact that Chris made fun of Jada's medical condition was what made Will angry and react the way he did.
When you have alopecia, cells in your immune system surround and attack your hair follicles (the part of your body that makes hair). This attack on a hair follicle causes the attached hair to fall out. The more hair follicles that your immune system attacks, the more hair loss you will have.
What happened next?
After the slap, things settled down a bit and other actors consoled Will and Chris. As the saying goes, the show must go on. So, the awards ceremony continued, and as it turns out, Will went onto win the award for 'Best Actor' for his role in King Richard. He went onto the stage, visibly upset, and made a speech, where he subtly addressed what had just happened. Here's part of the speech made by Will while accepting his award, but what people noticed most was that he failed to apologise to Chris.

"I want to say thank you to Venus and Serena and the entire Williams family for entrusting me with your story….That's what I want to do. I want to be an ambassador of that kind of love and care and concern."
"I want to apologise to the Academy…. I want to apologise to all my fellow nominees."
"This is a beautiful moment and I'm not crying for winning an award…Love will make you do crazy things. Thank you. I hope the Academy invites me back."
Addressing the issue
While Will's son, daughter and wife made indirect comments about the slap incident on their social media accounts, Will took some time before issuing a public apology. This is what he posted on his Instagram account:
Meanwhile, people waited for Chris to speak up about what happened too, and he did so at one of his comedy shows. While performing at the Wilbur Theater, Chris was greeted with a standing ovation, reports say. During the performance, Chris said, "I'm still kind of processing what happened. So, at some point I'll talk about that. And it will be serious and funny."
What about the Academy?
What people could not understand was how the Academy could allow this kind of violence to happen on stage, and how they could allow Will to stay for the rest of the show, let alone win an award. Days after the incident, the Academy issued its statement.
It said, "Mr Smith was asked to leave the ceremony and refused, [but] we also recognise we could have handled the situation differently."
It also announced it had "initiated disciplinary proceedings against Mr Smith for violations of the Academy's Standards of Conduct".
These include inappropriate physical contact, abusive or threatening behaviour, and compromising the integrity of the Academy, it said.
The Academy said action may be taken at its next board meeting on 18 April. That may include "suspension, expulsion, or other sanctions," the statement said.
It also apologised directly to Rock, as well as nominees, guests and viewers.
The great divide
A lot of fellow actors and comedians showed their support to Chris, talking about how violence is never okay. One of this year's co-hosts, Wanda Sykes, said she found the incident "sickening" and that it was "gross" that Smith was allowed to stay to accept his award.
"I physically felt ill, and I'm still a little traumatised by it," she told talk show host Ellen DeGeneres. "This sends the wrong message. If you assault somebody, you get escorted out the building and that's it. But for them to let him continue, I thought it was gross," she said.
Another former Oscars host, Whoopi Goldberg, who is one of three governors in the Academy's acting branch, said, "We're not going to take that Oscar from him.
"There will be consequences, I'm sure, but I don't think that's what they're going to do, particularly because Chris [Rock] said, 'Listen, I'm not pressing any charges.'"
Others, meanwhile, showed support to Jada and Will, saying that it is never okay to make fun of someone's medical condition. For example, comedian Tiffany Haddish said, "When I saw a Black man stand up for his wife, that meant so much to me." Musician Nicki Minaj said, "Imagine what it must feel like to be losing your hair to the point where you have to shave it bald. You think that's easy to deal with for anyone? You don't think she's cried about that many times?"
The memes that followed
While the internet and various other celebrities made their opinions known, the meme makers had their hands full. The slap and reaction of the audiences have resulted in hundreds of memes, which don't seem to be getting old anytime soon. Here are some of them:
Raises questions
Jokes and memes aside, the incident has caused quite the stir. People are divided over whom to support, while others have a clear stand. It has also raised some big questions about the responsibility of celebrities or people in the public eye, whether acts of violence should be condoned, about the thin line between a joke and an insult, and more.
---
Sources: BBC, The Independent, Hollywood Reporter, Indian Express