This tranquil sportsman is an old head on young shoulders

5

min read
Reading Time:
4
minutes
When Owliver spoke to Nikkhil Menon, his calm stillness brought peace to the (zoom) room. At the young age of twelve, Nikkhil is already an accomplished Table Tennis star. He has been awarded countless accolades and even a National Medal.
Nikkhil has practised every day for four years with unwavering devotion. Now, he's here to share with us the secrets behind his composed dedication to his passion. Stick around to learn about this young man's life and be inspired, aspiring TT player or not.
How did it all begin?
When I was a child, I used to go to my father's office a lot. There was a Table Tennis table there, and I used to tap around a little, and my father would play with me. When he noticed my interest, he bought me a TT table at home, and we played every weekend.
Then, my father saw how interested I was in TT.
He asked me I wanted to play more, and I told him I was extremely fascinated by the game.
He immediately enrolled me in a summer camp at the Jawaharlal Nehru Stadium in Chennai.
Nikkhil's journey so far
I have been playing for four years now and plan to play for a long time. My goal is to win international medals for India someday.
Nikkhil's biggest achievement
My happiest moment was when I won the National Championship in Indore in Madhya Pradesh. I was representing my home state of Tamil Nadu.
Table Tennis in lockdown
I train at my friend's house now because of the lockdown. Otherwise, we practice at the Jawaharlal Nehru Stadium in Chennai. Seven of us train together under our coaches, Muralidhara Rao and Srinivasa Rao. I also work with Mrs Meenakshi, who is my fitness trainer. She helped me get my physique ready for the national championship that I won!
Nikkhil's busy day
I practice every day for six hours. First, I practice for three hours in the morning, and then for three in the evening. I have been getting better each year, all thanks to the training I received from my coaches.
I wake up at 5:30 am and head to my TT Academy until 9 am. Then, I freshen up and attend my online classes until 2:30 pm. After that, I play for another 3 hours. I head back home at 6 pm and get down to studying.
I am okay to practice anytime and anywhere, as long as I have my coaches and a TT Table.

Nikkhil Menon
What Nikkhil does to unwind
I play the keyboard in my free time. I also love to paint.
Watch Nikkhil play the keyboard:
What Nikkhil carries from Table Tennis to his life
I have taken the focus that I have learned from TT to the rest of my life. You have to focus and concentrate a lot. I can't look at other things or what other people are doing. I have to just focus on my game.
Nikkhil's biggest inspiration
My biggest inspiration is the Table Tennis professional, Sharath Kamal.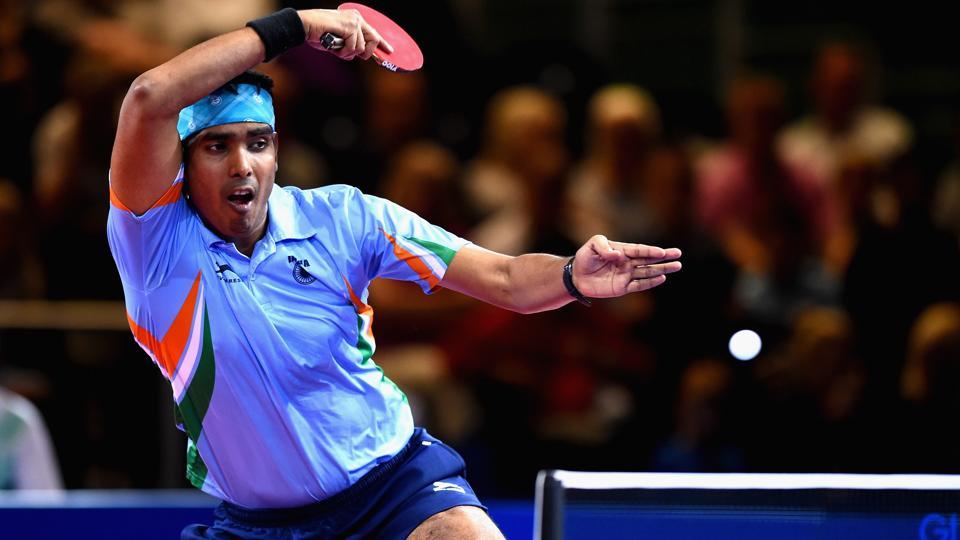 What makes NIkkhil the young star that he is
I have a lot of patience, and I am very calm. I would say those are my biggest strengths.
It is so important to be patient and calm in the game.

Nikkhil Menon
Nikkhil's message to aspiring TT players
If you want to be a professional TT player, you have to be ready to work hard. You have to make a lot of sacrifices. You have to give up time spent at home or going out.
(Trailblazers is a bi-monthly column where we feature inspiring youngsters who are doing great things, in their own way)
---
Would you like to nominate someone you know to be featured in this column? Write to us at hello@owliverspost.com with their name, and what makes them a Trailblazer.