This 17-year-old is lifting her way to greater heights

5

min read
Reading Time:
4
minutes
Women in sports have had to, over the years, face many challenges to get the same amount of respect, pay and status as their male counterparts. And when the sport in question is power lifting, the battle is a steep, uphill one. Such was the case with 17-year-old Rishitaa Jain, who had to withstand bullying and nosey questions regarding her choice of sports. However, the powerlifter has kept her spirits and confidence levels high! Rishitaa Jain has become a household name!
Having cinched four gold medals at the Commonwealth Powerlifting Championship held in Canada in 2019, it's only onwards and upwards for Rishitaa. She spoke to Owliver about what keeps her going, and the bullying she faced while following her passion.
How did she get into powerlifting?
I was just a regular girl before I got into powerlifting. In 2016, my father started going to the gym and was doing powerlifting. I was very fascinated when I saw him lifting weights. My coach and my father's friend Javed Mehta suggested to my father that I start coming to the gym too, and so I joined, but mainly for cardio. I started with a few weight exercises. Then Javed sir asked my parents to let me start doing powerlifting professionally. This is how I got into the sport.
Was she always inclined towards sports?
I have always loved sports since I was 10-11 years old. I was on my school football and gymnastics teams. I played many other sports as well, but none gave me the thrill that powerlifting did, and I'm happy with my choice.
Whom does she look up to?
My father Rishi Jain is my inspiration. He has been into powerlifting for quite some time now, and he encouraged me to compete professionally.
On winning gold medals for India.
Preparing to compete internationally was difficult. I had to study and train at the same time, but I managed to find a balance. With support and guidance from my parents, I made India proud by winning four gold medals at the main events in the 'Sub-junior 52kg' category at the Commonwealth Powerlifting 2019 competition held in Newfoundland and Labrador, Canada in September 2019.
The challenges of entering a male-dominated sport.
The journey has not been easy as a girl. However, fighting against all odds and under the right supervision and support, I managed to flourish. I was the youngest participant from India – just 16-years-old.
These days, I see more girls taking part in powerlifting and other sports too, which is very encouraging.
On overcoming criticism and bullying.
There were many people who told me that I shouldn't be lifting weights since I am a girl. The boys in my school would bully me saying I could never match up to them, and that doing it professionally was a bad idea. The girls on the other hand would tease that I'd look like a man if I lifted weights. Some people told my parents that I would never find anyone to marry if I continued this. But I remained focused and didn't pay attention to the bullies.
A typical day in Rishitaa's life.
A typical day for me involves training, a little yoga and eating healthy. I also spend some 'me' time writing.
How does she balance school and her sport?
I manage both together, as my school is very supportive. My principal Dr CB Mishra encouraged me to continue with my sport, and provided the right support for me to keep up with my academics.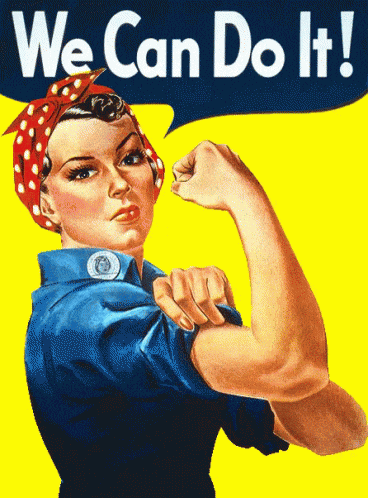 My teachers are also very helpful they, and offered extra classes and notes when I free from practise or competitions. They would even get on calls with me to clear any doubts.
Future plans…
In the future, I would like to make my country proud again by winning more medals. I would like to take part in the Asian Championship one day and break records in powerlifting. I would also like to be actively involved in raising awareness on women's empowerment.
Rishitaa has a few words to share about following one's passion. Play the video below to hear what she has to say!
(Trailblazers is a bi-monthly column where we feature inspiring youngsters who are doing great things, in their own way)
Would you like to nominate someone you know to be featured in this column? Write to us at hello@owliverspost.com with their name, and what makes them a Trailblazer.
Images: Rishitaa Jain