This junior chef is taking Indian food to the world!

6

min read
Reading Time:
5
minutes
Owliver's Trailblazers
If you haven't heard of MasterChef Australia, you've possibly been living under a rock. The popular cooking game show has been on TV for several years, gaining global fame and giving rise to similar shows in different countries too, such as MasterChef India and MasterChef US.
A popular off-shoot of the show is Junior MasterChef Australia, where young and budding chefs get to show off their cooking skills. With three seasons out, the show is quite popular, and helps put these talented young ones on the map. One special contestant from Season 3, which wrapped up in November 2020, is Dev Mishra.
Though Dev didn't win the show, he made it to the semi-finals, and wowed the judges from the very first day with his incredible skills, especially when it comes to making Indian food.

Chatting with Owliver all the way from Australia, Dev talks about his love for cooking, how his family has played a huge role in fuelling his passion, and taking Indian cuisine to a whole new level.

On his experience being on Junior MasterChef Australia and impressing the judges with his very first meal.
I was thrilled when I got selected for Junior MasterChef Australia – it felt amazing. I knew that many kids had applied from all parts of Australia. We also had a few rounds of auditions, so it was a tough challenge just to get selected in the Top 14. I was ecstatic when I got the news that I got selected. My parents were so proud of me.
There were so may nerve-wracking situations during the competition, but it was so exciting to meet the judges and guest judges and be able to participate in so many fun activities.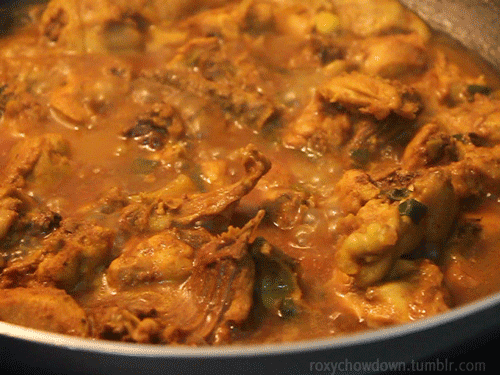 In the first round, I served an Indian feast consisting of Lamb Mughlai Curry, Smoked Chicken Kebab, Saffron Rice, Cucumber Raita and Coriander Chutney. I cooked this dish as this represents my Indian heritage. It has some of authentic Indian flavours and has different techniques. I learnt these dishes from my mother, and so it represents my family as well. My favourite memory is when the judges tasted my food in the first episode. I was very nervous, but the judges were very impressed with my food and they gave me fantastic feedback, which was surreal!
At what age did he start cooking and realise that it was his passion?
I started learning to cook at a very young age. My mum always wanted my brother and me to be independent and she encouraged us to learn cooking. My first memory of cooking is when my mum would give me some dough to knead and roll to make roti, or mix / prepare ingredients, etc. She inspired me to cook, introduced me to various flavours and taught me initial cooking processes.
What was the very first dish he made?
I have been helping my parents cook since I was very young. I have been cooking full meals independently since I was eight. When I was in Grade 4, I cooked breakfast on Mother's Day, which consisted of scrambled eggs on toast, pancakes and fruit salad. My parents were so proud of me that day, and there has been no looking back for me ever since.
What is his favourite cuisine to cook, and what type of food does he love to eat the most?
I love many cuisines – Indian, Mexican, French, Thai, American and Italian. Hard to pick one favourite, but if I have to, it would be Italian. I love to eat and cook Italian food, because of so many variations in flavour one can achieve with minimal ingredients.

What is his absolute favourite thing about cooking?
My favourite thing about cooking is how it brings happiness to my family. My parents are so proud of the fact that I can cook delicious food. My brother is the greatest fan of my cooking. I feel so happy when my family enjoys the food that I cook.
What is his most memorable moment on the show? Any challenges faced along the way?
My favourite memory is when the judges tasted my food in the first episode. During the tasting, the judges asked me to get my family photos, and at that moment, I felt like my parents and my brother were there with me. The judges got a bit emotional, which can be the best compliment any cook can ever get. My dish got selected among the top 2 dishes, which was important to me as that meal represented my heritage.
Dev's inspirations from the world of food
My all-time favourite is Heston Blumenthal. I am fascinated by his theatrical dishes, and how he brings innovation and science in his cooking. I also loved watching Reynold Poernomo this year in the Back-to-Win series. I loved how he made such intricate desserts, and all of them looked so delicious.
What's next in line for him?
Learning, learning and more learning. Good food touches hearts and souls and that's what I want to learn. When I grow up, I want to open a restaurant. My dream restaurant will serve delicious food from different cuisines, cooked in the most authentic ways to create original flavours. I love cooking with fresh and good-quality produce to create an authentic taste. The food will be scrumptious with beautiful presentation. Get ready for some innovative fusion too!
Dev has a special message for all you aspiring cooks out there. Hear what he has to say!
(Trailblazers is a weekly column where we feature young people doing wonderful things in their own fields. Catch the column every Friday.)