This little girl has a thing or two to teach the world's scariest teacher

4

min read
Reading Time:
3
minutes
Movie: Matilda
Rating: 5/5
Do you think that you may be a hidden genius, or perhaps that you might have superpowers tucked away somewhere in your soul? Well, if you're right, you aren't alone.
Meet Matilda Wormwood, the world's cutest, smartest, and perhaps most extraordinary child. Unless, of course, your suspicions turn out to be true.
Matilda lived in a very nice neighbourhood and a very nice house. But, all the people around her were not really very nice people. Her parents barely noticed they had a daughter at all, and by the time she was just two years old, she had learned 'what most people learn in their early thirties: How to take care of herself.' Unlike other children who went to school, had friends and people to talk to, all Matilda had were her books and, unfortunately, a rather mean and unprincipled family.
"Matilda's strong young mind continued to grow, nurtured by all those authors who had sent their books out into the world."

Matilda, 1996.
Enter: Miss Trunchbull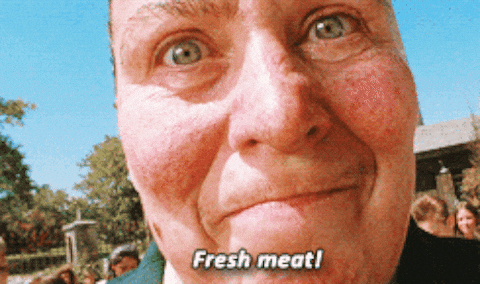 So, you would think that when Matilda finally had the chance to head off to school, the remarkable girl would taste some much needed freedom and happiness. Unfortunately, the awful headmistress of Matilda's awful school was cut from the same horrible cloth to which her parents belonged. In fact, Miss Trunchbull, Matilda's new headmistress, was far worse than anything or anyone Matilda had ever encountered before.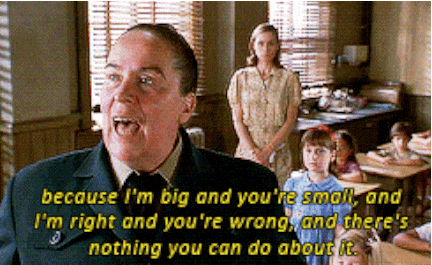 Miss Trunchbull was the strictest teacher of all teachers, and the slightest prick to her fragile ego could lead to the harshest of consequences. In fact, her punishments were so damning that even an adult would shudder at the thought of them, let alone a little innocent child.
So, was Matilda's magnificent brain a match for Miss Trunchbull's cruelty? You'll just have to watch this hilarious, bizarre and yet thought-provoking movie to find out.
Trust us, if this movie is one thing, it's fascinating.
Rating: U/A
Running time: 1 hrs 35 minutes
Directed by: Danny DeVito
Genre: Comedy/ Family
You can watch this film on Netflix
Owliver's score: 5/5
Watch the trailer for the film below: