Turning scrap to play, one tyre at a time

7

min read
Reading Time:
5
minutes
What happens when five IIT graduates get together and you throw in some tyres and scrap material? Well, only the most colourful playgrounds out there! That's exactly what happened when Pooja Rai, Nancy Charaya, Nupur Agarwal, Vishesh Gupta and Souradeep Paul from the 2015 batch of IIT Kharajpur got together. The five friends and architectects started Anthill Creations, which builds sustainable, eco-friendly play spaces for underprivileged children and students across the country.
Owliver caught up with Pooja Rai, co-founder of Anthill creations, who is our Trailblazer for the week. Here's what she had to say.
About Anthill Creations and how it came into being.
In college, I chanced upon some underprivileged children in the area playing with slippers and concrete, and this moved me. This is when my friends and I decided to put our architecture training to good use and built a local playground using upcycled items such as tyres and drums, and it was a success. Over the next year, we got requests to build hundreds of more such playgrounds. In fact, on one day I got 60 calls! Five years on, we have built over 300 playgrounds across 18 states, such as Karnataka, Maharashtra, Andhra Pradesh and Odisha. Today, I dedicate all my time to Anthill after quitting my job in 2017.
What inspired her to work for children?
I always wanted to start something of my own, something that creates social impact. Working with children was something that always excited me, and I was able to address an important concern through my work – the fight between play and learning. There's been so much focus on the classroom, that a very essential aspect of childhood, playing, has been termed a 'distraction', rather than as an aid to overall development.
Another area we are working on through the venture is sustainability. Upcycling is something that should be implemented in every industry by now, and our playgrounds, made with upcycled scrap material, are also cost-effective and durable.
What I've learn from my mentors along the way is that the path towards entrepreneurship is one filled with many obstacles, but the point is to never give up. Also, it's okay to ask for help when you find yourself stuck. You'll be amazed by how many people are ready to support you.

Pooja Rai, co-founder, Anthill Creations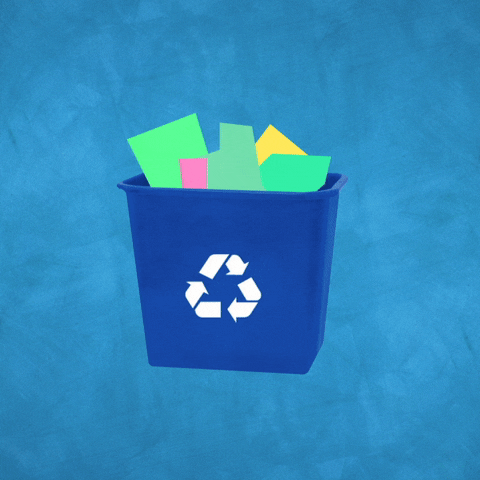 How is the raw material sourced for these playgrounds?
We use scrap metal, tyres and drums primarily, which is all sourced from scrap markets and dealers. The good thing about materials like tyres is you can find them even in the most remote areas. Since we also focus on non-urban areas, it's easy to find tyres even in rural spaces. We also partner with tyre companies for our raw material. The idea to is build super sustainable structures that can be replicated across geographies.
What goes into building these playgrounds?
We are a team of 18 people – designers, project managers, supply managers, business developers, architects and engineers. Usually, one person working on a project travels to the location to study it and assess what the specific requirements are, including identifying vendors.
We have carpenters and other skilled people on board, but we do engage the local community as much as possible and train them in building these playgrounds. Working with local NGOs, such as Makala Jagriti (Karnataka), Teach for India and Gram Vikas (Odissa), is also involved.
What is her take on the current state of public playgrounds?
I don't think any of the public playgrounds or ones in schools are sustainable – most are made from plastic. Very few are made using eco-friendly material, and those definitely are not in the urban spaces. You can find some in rural areas made from bamboo and rope. While the plastic ones aren't exactly harmful to children, it's good for them to see eco-friendly solutions around them – this makes them more aware at a young age. Sustainability is not a choice anymore, and the earlier people are exposed to this, the better.
On quitting her job to go full-time with her passion project.
In my head, I was always very confident about what I wanted to do. I knew I wanted to work in a space where I could create impact. Of course I made a list of pros and cons, but in the end I followed my gut and decided to take the plunge. There was some amount of resistance from family and friends, who wondered why I went to IIT if I wanted to finally start an NGO. Ultimately, my parents got on board and understood my mission. That helped in building my confidence to go ahead.
On Anthill's journey so far.
We've come a long way. In our first year, we built 25 playgrounds, and in our second year, we built close to a 100. In 2017, we submitted our idea to IIM-Bangalore for funding and it was accepted – this helped us a lot initially. Corporates and big companies like Mahindra, KPMG, Apollo Tyres, Michellin, Fiat continue to support us.
Last year, despite the pandemic, we managed to build 60 playgrounds in partnership with Bharat Petroleum.
Our most recent venture is a concept called 'Play in a Box', which is all about indoor games and learning that keep children engaged and curious. Amid the pandemic, we realised that a lot of children don't have access to digital devices to aid their education, and these boxes have really proved beneficial. We've distributed 5,000 of these so far.
Future plans for Anthill.
The larger vision is to make play accessible to everyone. We are now focused on children with disabilities and those in rural areas. This can happen through working actively with governments towards building more child-friendly cities. Our goal is to make play more learning-oriented and find ways to take it into the classroom.
Want to learn more about what Anthill creations does? Check out their website here: https://anthillcreations.org/
(Trailblazers 2.0 is a bi-monthly column where we feature inspiring adults who are doing great things, in their own way)
Would you like to nominate someone you know to be featured in this column? Write to us at hello@owliverspost.com with their name, and what makes them a Trailblazer.
Pictures: Anthill Creations