The mystery of the broken glacier deepens

6

min read
Reading Time:
4
minutes
Tragedy struck on February 7. A portion of the Nanda Devi glacier broke off in Uttarakhand's Chamoli district, triggering an avalanche and flooding of the Dhauli Ganga, Rishi Ganga and Alaknanda rivers. Water gushing from these rivers caused a lot of damage, washing away hydroelectric stations and sweeping away homes. Till the time of publishing, 38 people have reportedly died, and over 160 are feared missing.
Two power projects – National Thermal Power Corporation Limited's Tapovan-Vishnugad hydel project and the Rishi Ganga Hydel Project, were severely damaged, with hundreds of labourers employed at these projects, trapped in tunnels due to water gushing in.
More than 600 Army, Indo-Tibetan Border Police (ITBP), National Disaster Response Force (NDRF), State Disaster Response Force (SDRF) and Sashastra Seema Bal (SSB) personnel are engaged in rescue operations currently, hoping to find the remaining survivors of the tragedy.
What actually happened?
Planet Labs, an American private Earth imaging company, stated that ice, along with frozen mud and rocks, fell down from a high mountain inside the Nanda Devi Sanctuary, from a height of 5,600 metres to 3,300 metres.
All this collected to form an artificial lake in Rontigad, a tributary of the river Rishi Ganga. This artificial glacier lake burst open in a span of eight hours, and its water, along with the mud and stones, rushed through the Rishi Ganga gorge.
Why did this happen?
Experts insist that this tragedy is a wake-up call – that when you continue to disturb nature, especially the already-sensitive Himalayas, a catastrophe is bound to happen. Let's understand what's really going on.
The Himalayas are no stranger to natural disasters – earthquakes, avalanches, landslides, floods and forest fires are known to occur in this zone. However, apart from earthquakes, humans have directly contributed to the severity of all other kinds of disasters. Human activities at the bases of mountains, such as building of roads, dams, tunnels and improper disposal of construction debris have wreaked havoc in the natural balance.
Uttarakhand, which is the source of numerous river systems that flow into the Ganga, already has 16 dams, with another 13 under construction. The government is also planning another 54 dams here! Geologists say that such heavy drilling in the area, which has still not been studied well enough, will cause irreparable damage to the ecology there.
And then, of course, there is climate change. Studies suggest that the pace of this change is faster in mountains and fastest in the Himalayas.
Conspiracy theory!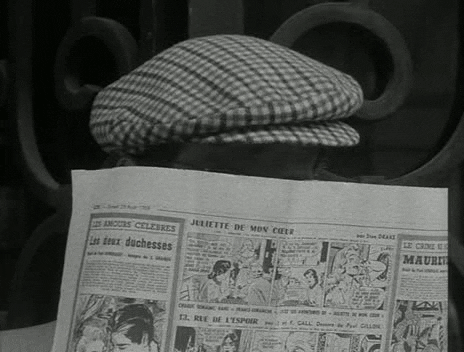 Villagers in Chamoli district of Uttarakhand fear there was a radioactive device that caused flash floods on Sunday. Amid myths and rumours afloat, villagers recollected that a radioactive device was lost in the region years ago during a secret expedition to Nanda Devi, and the heat produced by that device could have led to the disaster.
Data from the Indian Space Research Organisation reveals that the melting of glaciers in the Central Himalayan region has gotten faster in the last 20 years. Himalayan glaciers are melting at double the rate due to rising temperatures, losing over a foot-and-a-half or ice each year!
(Watch the video below to understand how glaciers melt.)
The melting of glaciers leads to the formation of glacier lakes, and in turn, flooding, as with the case of Chamoli.
Water gushing from glacier lakes breaching has been causing a lot of damage to downstream areas, especially when it accumulates debris from hydro power dam projects along the way. The likelihood of such events occurring, experts say, is only likely to increase due to the combined effects of climate change and human activities.
Two disasters in a decade…
A similar flash flood caused by glacial lake burst ravaged the Kedarnath shrine at the peak of the pilgrimage season in June 2013, killing close to 3,000 people and leaving thousands missing. Experts say that the fact that two such catastrophes have occurred in the span of a decade should be an alarm to authorities and those studying the ecology in the Himalayan region.
How can we avert such disasters
in the future?
According to guidelines released by the National Disaster Management Authority (NDMA), the immediate step now is to identify and map glacial lakes, so as to prevent them from breaching. Another aspect that needs immediate attention it to create better mechanisms for rescue operations and reducing damage to property. Experts say the government needs to allot more resources into tracking the Himalayan region better, and that it also needs to rethink the way the area is being developed.
Owliver's Obscure Observations
The faster melting of hundreds of Ganga glaciers will impact livelihoods of close to 600 million people living in the Ganga river basin, as well as India's economy.
Also, any construction in these high hazard areas should be strictly prohibited, and the existing ones should be relocated to a safer region.
Rising temperatures could melt away one-third of the Himalayan glaciers by the end of the century, according to a report by the International Center for Integrated Mountain Development. If carbon emissions are not cut, the loss will much greater. Hence, there is the obvious need to mitigate the effects of climate change and global warming, and put ecology ahead of the economy.
Sources: The Hindu, Down to Earth, New York Times, Aljazeera, India TV
Images: PTI, AP, Reuters, Giphy