Uttarakhand is burning with damage to almost 600 hectares of forests

3

min read
Reading Time:
3
minutes
The beauty of the state of Uttarakhand is under threat, with 361 incidents of forest fires being reported there in just the first five days of April! A total of 567 hectares of reserve forest areas have been damaged, with damage to property amounting to Rs 37 lakh. Forests across the Garhwal and Kumaon regions have been affected the worst, indicate reports.
The situation is so grave, that Uttarakhand Chief Minister Tirath Singh Rawat has asked the central government to help out. Now, two helicopters have been deployed to help with the fire-fighting, along with the 12,000 forest department personnel involved in the operation across the state.
First, what is a forest fire?
A wildfire, also called a forest, bush or vegetation fire, can be described as any uncontrolled and non-prescribed combustion or burning of plants in a natural setting such as a forest or a grassland, which consumes the natural fuels and spreads based on environmental conditions.
Owliver's Obscure Observations
Since 2010, 14 human deaths have occurred in forest fires in the state.
It's fire season!
Forest fires are not unusual to Uttarakhand. In fact, fires are normal this time of the year – it's the magnitude of the fire that is worrisome. Forest fires begin in Uttarakhand in mid-February, which is the onset of spring when the trees shed dry leaves and the soil loses moisture due to a rise in temperature. This ''season' continues on till mid-June in the summer. However, this time, officials are worried because the peak fire season – the third week of May – hasn't even arrived!
(Watch the video below to understand what the ground situation is like)
How do forest fires spread?
Experts say that fires mainly spread for three reasons – fuel load, oxygen and temperature. Dry leaves are fuel for forest fires, and its quantity this time is more than past years.
Also, less rain during the monsoon and almost no rain in the winter dried up the soil early this time, leaving it moisture-less. Temperatures are also unusually high this year in comparison to the previous years.
The 2016 episode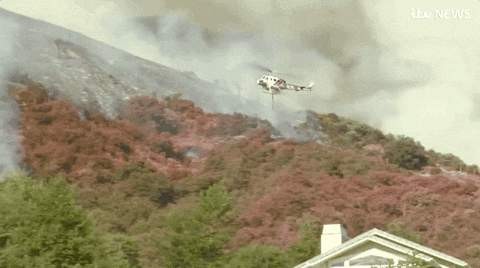 In 2016, Uttarakhand saw its worst wildfires. Over 4,433 hectares of forest land was gutted in 2,074 incidents of forest fires. Six people had died while four had sustained severe injuries. It was then that helicopters were used for the first in the state to douse fire. Experts say 2021 may witness wildfire worse than 2016! Rain, experts say, is the only hope.
Owliver's Obscure Observations
Uttarakhand became a separate state in 2000. Since then, a total of 48,000 hectares have been affected by forest fires.
Sources: Indian Express, India Today