What happens when the world comes to your rescue?

7

min read
Reading Time:
5
minutes
The terrible COVID-19 pandemic has now hit India worse than any other country in the world. But that doesn't mean that we have to fight the virus off on our own. No, in fact, countries around the world have come together to send us help and assist us in our fight. Even Pakistan and China, India's oldest adversaries, immediately offered assistance in our fight against COVID-19! (We haven't accepted the aid from these nations yet)
Do you know someone who has Covid-19? Take a look at our guide to see how you can help:
So, who sent us aid? what did they send us? And, what did we do with ? Let's find out.
The countries that sent aid
India has received oodles of aid. While huge and wealthy countries such as the US and Russia immediately jumped in to help us end this crisis, even smaller countries have pitched in. Over thirty countries have already sent us help, and over forty have offered their assistance too. Even tiny and less wealthy nations such as Nepal and Bangladesh have sent what they can.
.
So, what is it that they are sending us?
India has received aid in all sorts of forms, but here are some of the most essential life-saving products we've gotten so far.

Oxygen concentrators:
Covid-19 attacks the lungs, and it makes it harder for patients to breathe. Thereby it reduces the oxygen in our blood. It is important for our blood to have sufficient oxygen. The blood carries oxygen to all of our organs and cells so that they can function properly. When the level of oxygen in our blood is low, we need oxygen therapy.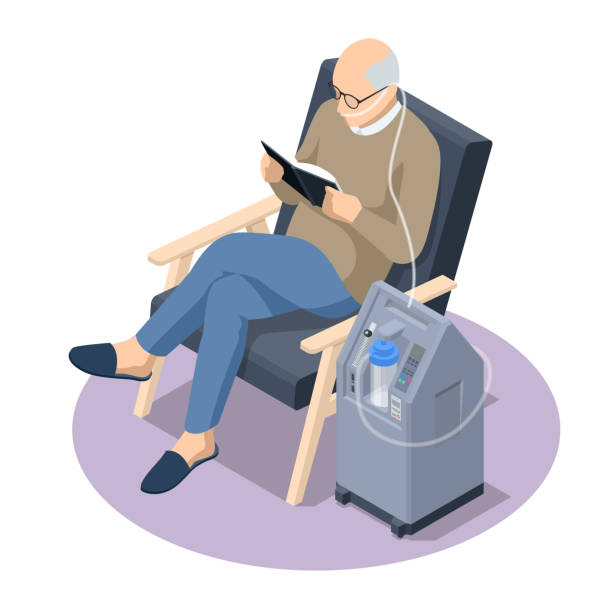 Oxygen concentrators are devices that are used as a form of oxygen therapy. They typically work for patients whose oxygen levels aren't too low. The machines take nitrogen out of the air surrounding and provide the patient with more oxygen with each breath that they take.
Do not use an oxygen concentrator unless you need it. It can cause a dangerous excess of oxygen in the body, and that is potentially fatal. It can also lead to a delay for someone else in receiving treatment for serious conditions like COVID-19.
Oxygen cylinders:
Some patients require higher amounts of oxygen and must be hooked up to pure oxygen. Oxygen cylinders are containers in which oxygen is stored under high pressure. Then, using tubes or specialised masks, the patients are given a strong flow of just oxygen to keep them breathing and well.
Testing kits:
Covid-19 requires a special test known as an RT-PCR test. The test requires specific technology that can be used to detect biological material from the virus.
Remdesivir:
Remdesivir is an expensive medicine that is used to fight Covid-19. It has to be given to patients in the hospital through an injection. While it isn't life-saving, it can reduce the time that a patient spends in a hospital. This is helpful as it can lift some of the load off our overworked hospitals and hospital workers.
Unfortunately, this aid is not enough. Experts suggest that the amount of foreign help that we've got can only assist India with more effective policies and structures that the government puts in place. Some such policies are lockdowns, strict mask-wearing guidelines, social distancing guidelines, vaccine strategies, building hospitals, and of course generating more oxygen.
The case of the missing aid
We've seen pictures of oxygen cylinders pouring out of planes, and we've heard ministers thanking countries and proudly accepting aid. But one question seems to be on everyone's mind: Where did the millions of dollars worth of medical help go?
The vials of life-saving medicine, oxygen cylinders, oxygen concentrators and oxygen generating plants that India has received have to reach patients fast to save the most lives. But for several days after the aid arrived in other nations, states and suffering patients were left wondering about what it was that had happened to this aid.
It's all so complicated!
Most assumed that since this crisis was so unexpected, the government hadn't had the time to design a system through which the aid could reach hospitals in the country. However, with each passing day of delay, more lives could have been saved. Finally, the central government announced yesterday that they had shared all the equipment with hospitals across the nation. However, many states such as Maharashtra and Chattisgarh are still claiming that they have not received any of the life-saving products that they so desperately need. The central government is denying this and saying they directly supplied the equipment to hospitals in the state.
Many have suggested that this confusion can be put to an end if the central government creates a database of all the foreign aid and how it's being distributed. No such list is available as yet.
Think with Owliver: Can you think of creative ways in which to solve this problem? How can the states get enough aid and keep track of what they have received and what they still need?
.
With Excerpts From: The Hindu, The Wire, The New York Times, CNN, Money control, The Hindu, The Hindu, The Tribune, and Livemint.