What you missed: A day to celebrate all things 'death', a pill for Covid-19, and some terrible air

7

min read
Reading Time:
5
minutes
Missed Out is a lowdown on all the wacky, wonderful and sometimes, plain weird, happenings in the world around us. Little videos, facts and tidbits that make for an ideal, fun and educational break.
This week on Missed Out, we've got a pill to cure Covid-19 that could replace the dreaded injection, thousands of people trapped in the happiest place on the planet, and much more. Scroll down to see what we're talking about!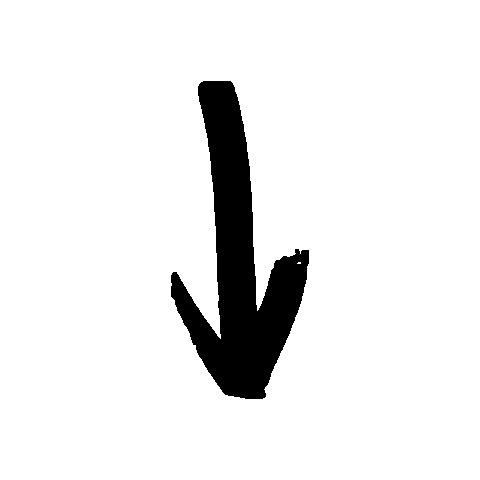 Pills that could replace needles!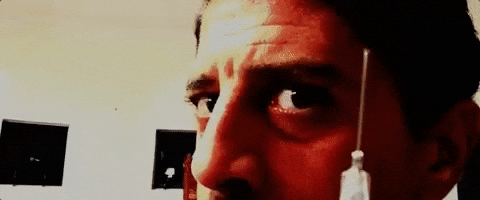 Let's face it – getting an injection is not pleasant for anyone. However, to protect ourselves from the deadly coronavirus, people across the world have had to be pricked. Now, in some good news for those of you who quiver at the sight of needles, companies are developing pills to treat Covid-19.
US pharmaceutical company Pfizer Inc. said on Friday that its experimental antiviral pill for Covid-19 cut rates of hospitalisation and death by nearly 90% in high-risk adults.
Pfizer said it will ask the Food and Drug Administration to authorise its pill as soon as possible.
Since the beginning of the pandemic last year, researchers worldwide have been racing to find a pill to treat Covid-19 that can be taken at home to ease symptoms, speed recovery and keep people out of the hospital.
The first pill designed to treat Covid has been approved by the UK medicines regulator.
The tablet — molnupiravir — will be given twice a day to vulnerable patients recently diagnosed with the disease.
In clinical trials the pill, originally developed to treat flu, cut the risk of hospitalisation or death by about half.
The Day of the Dead is celebrated
While we know Halloween as being the festival related to all things spooky, but even spookier and lesser-known festival celebrates all things 'death'. At the start of the month, people in Mexico and other Latin American countries celebrated Día de Muertos, or the Day of the Dead, paying homage to departed family members and honouring death as a part of life.
After many cancellations last year due to the pandemic, this year parades and processions took place once again in Mexico City and other towns. The parades feature representations of the character La Catrina (a character that symbolizes death), frightful skeletons, and other icons of death and the underworld. 
On the Day of the Dead, it's believed that the border between the spirit world and the real world dissolve. During this brief period, the souls of the dead awaken and return to the living world to feast, drink, dance and play music with their loved ones. In turn, the living family members treat the deceased as honoured guests in their celebrations, and leave the deceased's favourite foods and other offerings at gravesites
Have you watched the Disney and Pixar animated hit Coco? The movie pays homage to the Mexican tradition in which a young boy is transported to the Land of the Dead and meets up with his long-lost ancestors! 
Trapped in the happiest place on Earth!
Disneyland is often called the 'happiest place on Earth', but what happens when the whole experience turns into a nightmare?
Shanghai Disneyland, promised customers that they were in for "wicked Halloween surprises." But what the people did not expect was medical staff in hazmat suits conducting mass tests for Covid-19, with tens of thousands of visitors being unable to leave.
Only healthcare workers in hazmat suits and police were allowed to enter, and almost 34,000 people had to be tested before they could leave the park, in line with China's zero-tolerance approach to new outbreaks.
Measures have tightened in recent weeks, with cases of the Delta variant detected in 11 provinces, halting marathons and other public events.
Delhi chokes a day after Diwali
The Delhi air quality index (AQI) reading plummeted to the "severe" category following Diwali, as people violated the ban on firecrackers. The national capital woke up under a blanket of toxic smog.
The concentrations of Particulate Matter (PM) 2.5 stood at 999 per cubic metre at Jawaharlal Nehru stadium on Friday morning — against the WHO's prescribed safe limit of 25! Airborne PM2.5 can cause cardiovascular and respiratory diseases such as lung cancer.
New Delhi has the worst air quality of all world capitals, but even by its sorry standards Friday's reading was extra bad.
The neighbouring cities of Faridabad (424), Ghaziabad (442), Gurgaon (423) and Noida (431) also recorded 'severe' air quality. Despite Delhi government's complete ban on firecrackers, including the green ones, several people were seen bursting crackers, contributing to the degradation of the air quality.
---
That's it for this week! Catch more 'Missed Out', and tell us what kind of content you'd like to see more of! Write to us at hello@owliverpost.com, or comment on this article.