What you missed: A magnificent journey, a frog named after Greta, and more!

7

min read
Reading Time:
5
minutes
Missed Out is a lowdown on all the wacky, wonderful and sometimes, plain weird, happenings in the world around us. Little videos, facts and tidbits that make for an ideal, fun and educational break.
This week on our weekly lowdown of the news you ought to know, we have a teenager who took on a record-making, solo journey around the world, corals that could say a lot about climate change and the depths of our mysterious oceans, and more! Scroll down to understand what we're talking about…
Flying solo
This teenager has set an example for the rest of us — that you can conquer your dreams at any age. By flying solo around the world, 19-year-old Zara Rutherford has become the youngest woman to complete such a feat.  
By touching down at Kortrijk-Wevelgem airport in Flanders after 1pm local time last week, Rutherford completed a 52,000km journey. She travelled across 31 countries, across five continents to complete her journey.  
Rutherford said there were several "amazing moments", but also times when she feared for her life.
She has also become the first woman to fly alone around the world in a microlight plane!
So why exactly did this young woman take on this difficult journey? Well, she has a mission — to encourage more women and girls to be interested in the fields of science, technology, engineering and maths, together known as STEM.
Watch Rutherford discuss a little bit about her journey in the video below!
---
Remote nation goes into lockdown for the first time
While the rest of the world was facing curfews and lockdowns, this remote island nation had managed to keep Covid-19 at bay. Now, however, the tiny island nation of Kiribati has gone into lockdown for the first time since the pandemic began two years back! Kiribati sits in the middle of the Pacific Ocean, 5,000 kilometres away from North America.
The island went into lockdown after dozens of passengers on an international flight tested positive for the virus. In a statement posted to its official Facebook account, the Kiribati government confirmed that 36 out of 54 passengers on a flight that had come from Fiji on January 14, had all tested positive for the virus.
---
The Greta frog!
A new species of rainfrog, discovered in the Panama jungle, has been named after Swedish environmental activist Greta Thunberg. The species has been named as Pristimantis gretathunbergae, or popularly known as the Greta Thunberg Rainfrog. The frog was originally discovered in 2012, and was thought to be part of already categorised Pristimantis family. However, recent DNA analysis confirmed that the frog is a new species.
The new specimen of the tropical amphibian was discovered by an international team of biologists led by doctors Abel Batista from Panama, and Konrad Mebert (Switzerland) in Cerro Chucantí, a private reserve located in the province of Darién.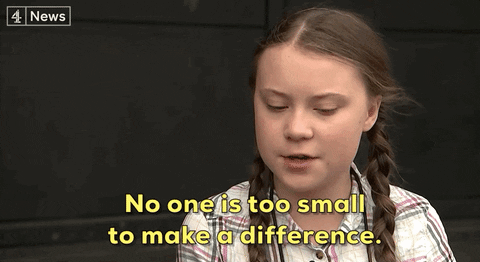 It was named after Greta Thunberg when conservation nonprofit The Rainforest Trust held an auction that allowed the winner to name new species.
This isn't the first time a newly discovered species has named in honour of the climate activist. In 2019, the National History Museum named a tiny new species of beetle after the high-schooler.
A sea garden full of roses
Scientists have discovered a pristine, 3km reef of giant rose-shaped corals off the coast of the island of Tahiti, in waters thought to be deep enough to protect it from the bleaching effects of the warming ocean.
The reef, which lies at depths of more than 100 feet, probably took about 25 years to grow. Some of the rose-shaped corals measure more than two metres in diameter.
Most of the world's known coral reefs are in warmer waters at depths of up to 82 feet, UNESCO said. The reef off Tahiti lies in the "twilight zone" —400 feet below the surface where there is still enough light for coral to grow and reproduce.
What is coral bleaching?
Bleaching is a stress response by overheated corals during heatwaves, during which they lose their colour, with many struggling to survive.
Australia's Great Barrier Reef, a World Heritage-listed wonder, has suffered severe bleaching of an estimated 80 percent of its corals since 2016.
The discovery off Tahiti's shores suggests there may be many more unknown large reefs in our oceans, according to UNESCO scientists.
Owliver's Obscure Observations
Did you know that more than 80 percent of the ocean has never been mapped, explored, or even seen by humans! A far greater percentage of the surfaces of the moon and the planet Mars has been mapped and studied than of our own ocean floor. 
---
That's it for this week! Catch more 'Missed Out', and tell us what kind of content you'd like to see more of! Write to us at hello@owliverpost.com, or comment on this article.