What you missed: BTS takes a break, deadly tornadoes hit the US, and more!

6

min read
Reading Time:
4
minutes
Missed Out is a lowdown on all the wacky, wonderful and sometimes, plain weird, happenings in the world around us. Little videos, facts and tidbits that make for an ideal, fun and educational break.
This week on Missed Out, we have some news for all your K-pop lovers, tornadoes have caused havoc in the USA and much more. Scroll down to know more!
PM Modi's Twitter gets hacked
Prime Minister Narendra Modi's Twitter account was hacked with a message saying India had legally adopted bitcoin and would distribute it to all citizens.
The tweet was promptly deleted and his office said the account had been very briefly hacked. It is the second time PM Modi's Twitter account has been hacked. He's a regular tweeter and has more than 70 million followers — the most of any world leader!
The deleted tweet from his main @narendramodi handle said the Indian government had officially bought 500 bitcoin and was "and distributing them to all residents of the country."
---
Six US states hit by multiple tornadoes!
Rescuers in the US have been desperately looking out for survivors over the weekend after dozens of devastating tornadoes tore through six US states, leaving at least 83 people dead, dozens missing and towns in ruin.
US President Joe Biden called the wave of tornadoes "one of the largest" storm outbreaks in American history.
"It's a tragedy," a shaken Biden, who pledged support for the affected states, said. "And we still don't know how many lives are lost and the full extent of the damage."
More than 70 people are believed to have been killed in Kentucky alone, many of them workers at a candle factory, while at least six died in an Amazon warehouse in Illinois where they were on the night shift processing orders ahead of Christmas.
Reports put the total number of tornadoes across the region at around 30.
Owliver's Obscure Observations
A tornado is a violently rotating column of air that is in contact with both the surface of the Earth and a cumulonimbus cloud or, in rare cases, the base of a cumulus cloud. 
Ever wondered how tornadoes are formed? Watch the video below for an idea on how these violent and dramatic weather phenomena occur!
---
BTS goes on 'extended period of rest'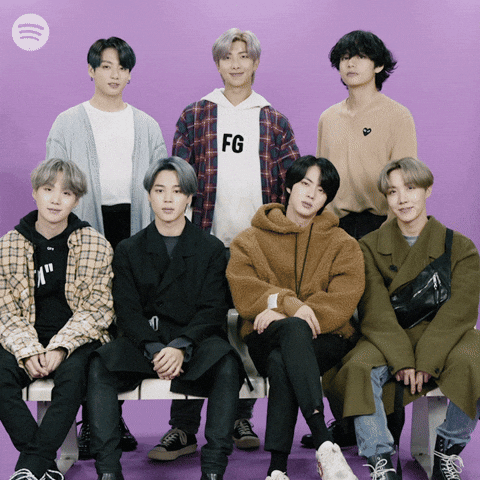 BTS members RM, Jin, Suga, J-Hope, Jimin, V and Jungkook will take a break, for the second time since 2019. Big Hit Music on Monday announced that the members will take an 'official extended period of rest'.
In the statement, Big Hit Music said that members will be spending the holiday season with their families, 'the first time for them since their debut'. It also added that BTS will focus on preparing for their upcoming in-person concert in March in Seoul. BTS will also prepare their 'new album that will mark the beginning of a new chapter'
Meanwhile, BTS' announcement about their upcoming album has left ARMY, BTS fanbase, excited.
---
Robots, AI to reconstruct ancient city of Pompeii 
A robot fitted with artificial intelligence will be used to restore the stunning frescoes damaged in Pompeii nearly 2,000 years ago when Mt. Vesuvius erupted, leaving the ancient city blanketed in volcanic ash.
After the volcano erupted, lava flowed down to the land below and hot ash covered the entire city, which was home to around 13,000 people, preserving not only the bodies of the residents, but also their possessions and homes, and even their food!
The site, which was first excavated in the 18th century under the order of King Charles III of Spain, has provided scientists and archaeologists a rare peek into the daily life of the ancient Romans. The lost city, located near Naples, Italy, has been the source of essential information regarding daily life in the Roman Empire in that period, as the city remained extraordinarily well preserved after it was covered in ash from the volcano that erupted in 79 AD.
The robots, called RePAIR, will use artificial intelligence to sift through the fresco pieces and attempt to put them back together, which will help archaeologists hugely in their reconstruction work.
The story of Pompeii is fascinating. Watch the documentary below to understand what happened in the ancient Roman city.
---
That's it for this week! Catch more 'Missed Out', and tell us what kind of content you'd like to see more of! Write to us at hello@owliverpost.com, or comment on this article.