What you missed: Icons, 'sea dragons', and a hellish place!

7

min read
Reading Time:
5
minutes
Missed Out is a lowdown on all the wacky, wonderful and sometimes, plain weird, happenings in the world around us. Little videos, facts and tidbits that make for an ideal, fun and educational break.
This week on Missed Out, we're dealing with some iconic figures, a giant 'sea dragon', a giant pit of fire and more! Scroll down to know more…
---
To Sir, with Love…
Sidney Poitier, Hollywood's first major Black movie star who won mainstream popularity with a series of groundbreaking roles in the 1950s and 1960s, has died at the age of 94.
He was known for transforming the way Black people were portrayed on screen, and became the first Black actor to win an Academy Award for best lead performance!
Before Poitier, who was the son of Bahamian tomato farmers, no Black actor had a sustained career as a lead performer. No black actors had also starred in lead roles before Poitier. For instance, in the movie In the Heat of the Night, he played Virgil Tibbs, a Black police officer confronting racism during a murder investigation.
Several actors and prominent figures have come forward to pay tribute to the legendary figure, including former US President Barack Obama, who also awarded Poitier the Presidential Medal of Freedom in 2009.
To Sir, with Love..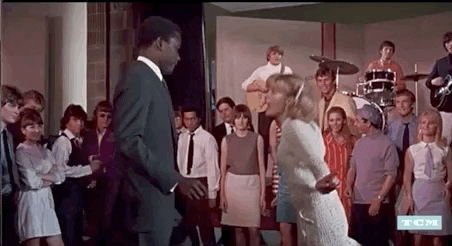 Owliver has a movie recommendation for all you cinema buffs. To Sir, with Love is a British film, released in 1967, that was especially popular for Sidney Poitier's powerful performance. In the film, he plays the role of Mark Thackeray, a schoolteacher in London. He is assigned to a high school where discipline has completely broken down and rebels rule. With his innovative teaching methods, Thackeray earns the respect and admiration of his students.
---
'Sea dragon's' fossil found in UK reservoir
Sea dragon?! Well, not really, but that is what this massive creature is referred to as. Researchers in the United Kingdom found a HUGE 180-million-year-old fossilised remains of an ichthyosaur. The researchers describe it as one of the most significant discoveries in the region as the fossil is the biggest and most complete skeleton of its kind found in the UK. 
An ichy what?! Ichthyosaurs resembled dolphins in body shape and became extinct around 90 million years ago, after first appearing 250 million years ago.
This discovery is especially amazing because of the condition in which it was found — pretty much perfect and intact. The picture below is of the fossil that was discovered, and you can see just how massive this ancient creature was!
---
Paying tribute
Poet and activist Maya Angelou has become the first Black woman to appear on the US quarter, in a new version of the coin unveiled by the US Mint (The United States Mint is a bureau of the Department of the Treasury responsible for producing coinage for the United States to conduct its trade and commerce) last week.
The new quarters — which have been minted in the states of Philadelphia and Denver — show first US President George Washington on one side and Angelou on the other.
Owliver's Obscure Observations
The other figures set to appear on the coin in 2022 are: Sally Ride, the first American woman in space; Wilma Mankiller, first female principal chief of the Cherokee Nation; Nina Otero-Warren, a suffrage leader; and Anna May Wong, a Chinese-American film star.
Who was Maya Angelou?
Born in Missouri in 1928, Angelou was an essayist and poet who worked with civil rights leaders Martin Luther King Jr. and Malcolm X. Angelou, who delivered the poem at Bill Clinton's first presidential inauguration, died in 2014.
---
Closing the 'Gates of Hell'?
The president of Turkmenistan is calling for an end to one of the country's most notable but scary sights — 'Gates of Hell'.
Hell?!?!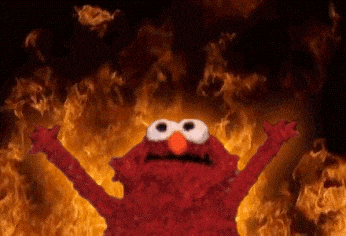 Don't worry, this 'hell' we speak of has nothing to do with the devil, but is instead a natural desert crater located about 260 kilometres north of the capital, Ashgabat. This hole has burned for decades and is a popular sight for some tourists.
But how did this hole come into being? Reports say that a 1971 gas-drilling collapse formed the crater, which is about 60 feet in diameter and 70 feet deep. To prevent the spread of gas, geologists set a fire, expecting the gas to burn off in a few weeks. However, the fire has burned ever since.
Now, President Berdymukhamedov has ordered his government to look for ways to put the fire out because it is causing ecological damage and affecting the health of people living in the area. Good idea, right?
---
That's it for this week! Catch more 'Missed Out', and tell us what kind of content you'd like to see more of! Write to us at hello@owliverpost.com, or comment on this article.