What you missed: India wins gold, moon soil experiments and some strange weather!

7

min read
Reading Time:
5
minutes
Missed Out is a lowdown on all the wacky, wonderful and sometimes, plain weird, happenings in the world around us. Little videos, facts and tidbits that make for an ideal, fun and educational break.
Welcome to another edition of 'Missed Out', where we put together some latest stories we think you should read. This week, we're talking about the Moon, a team of dedicated sports stars who have made India proud, and more! Keep scrolling…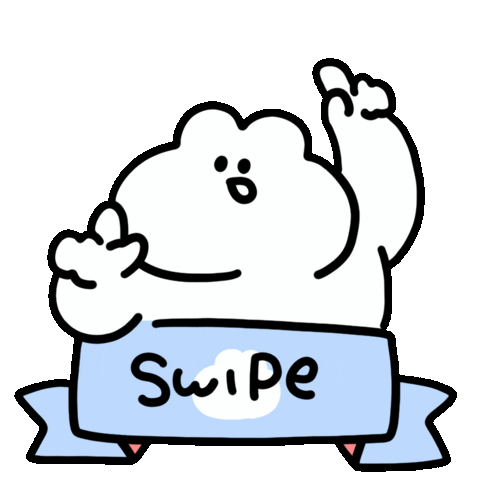 Dinosaur fossils that inspired 'Jurassic Park' sold for over $12 million
His name is Hector, he's over 100 million years old, and his fossils sold for more than $12 million at an auction at Christie's (an auction house).
Hector is the most complete skeleton of Deinonychus antirrhopus ever found. The specimen, excavated in Montana in the US in 2013, dates back to the early Cretaceous period — 115 to 108 million years ago. It's in a "remarkable state of preservation," the auction house says of the specimen, consisting of 126 original fossils on a custom-built frame.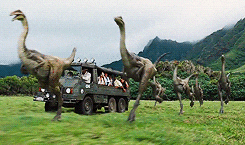 The 9-foot-long Deinonychus, which roamed western North America, was named for its distinctive and deadly claw on each foot. Hector, only the third complete skeleton of Deinonychus ever found, has been privately owned since his excavation. The other two complete Deinonychus skeletons are owned by museums: one is on display at the American Museum of Natural History.
---
Plants grown in moon soil for the first time in history!
For the first time in history, scientists have grown plants in soil collected from the Moon! The experiment was jointly conducted by NASA and the University of Florida. Researchers used soil samples collected by Apollo 11, 12, and 17 missions to grow Arabidopsis, which is a relative of mustard plants.
For each plant, the team allotted only a gram of lunar soil or regolith. They added water and seeds to the soil samples and left them in terrarium boxes in a clean room," NASA said in a statement on May 12. A solution had to be added daily to the nutrient-poor soil. After two days, the seeds sprouted, leaving researchers surprised.
"I can't tell you how astonished we were," Anna-Lisa Paul, a professor of Horticultural Sciences at the University of Florida, said. "Every plant – whether in a lunar sample or in a control – looked the same up until about day six."
After day six, it became clear to the researchers that the plants were not as strong as those grown in Earth soil. "The plants grew more slowly and had stunted roots; additionally, some had stunted leaves and sported reddish pigmentation," NASA said.
Nevertheless, the experiment is significant to NASA space exploration goals!
The Blood Moon: Skywatchers gathered in different parts of the globe to enjoy a total lunar eclipse that graced the skies for longer than usual. For about an hour and a half on Sunday night and early Monday morning, the Moon was bathed in the reflected red and orange hues of the Earth's sunsets and sunrises.
A total eclipse occurs when the Earth passes directly between the moon and the sun and casts a shadow on our constant, cosmic companion.
Delhi is burning at 49 degrees, while Bengaluru sees its coldest May
The maximum temperature recorded in the national capital on Sunday reached 49 degree Celsius, said the India Meteorological Department (IMD).
While the national capital's Mungeshpur station recorded a temperature of 49.2 degrees, Najafgarh recorded 49.1 degree Celsius.
The weather agency advised people in northern India to avoid venturing outside their homes unless absolutely essential and to drink plenty of water even if not thirsty.
Owliver's Obscure Observations
The IMD uses four colour codes for weather warnings — green (no action needed), yellow (watch and stay updated), orange (be prepared) and red (take action).
Meanwhile, Karnataka's Bengaluru city recorded the coldest day in May since 2000 as the maximum temperature dipped to 24.5 degrees, nine degrees below normal, thanks to severe cyclonic storm Asani, which is moving over the Bay of Bengal.
---

Indian Men's badminton team makes history with first-ever gold!
In one of the most memorable moments for Indian sports, the men's badminton team beat 14-time champions Indonesia in the final on Sunday (May 15) to win a maiden gold medal at the Thomas Cup.
First-time finalists India displayed a stunning performance in the final to beat Indonesia 3-0 and script history. It all started with 20-year-old Lakshya Sen beating Tokyo Olympics bronze medallist Anthony Ginting. Doubles stars Satwiksairaj Rankireddy and Chirag Shetty then gave India a 2-0 lead by beating Mohammad Ahsan and Kevin Sanjaya Sukamuljo 18-21, 23-21, 21-19. And finally, Kidambi Srikanth sealed India's historic win by beating Jonatan Christie 21-15, 23-21.
It was the first time that India has reached the final at Thomas Cup.
Owliver's Obscure Observations
The Thomas Cup, sometimes called the World Men's Team Championships, is an international badminton competition among teams representing member nations of the Badminton World Federation, the sport's global governing body.